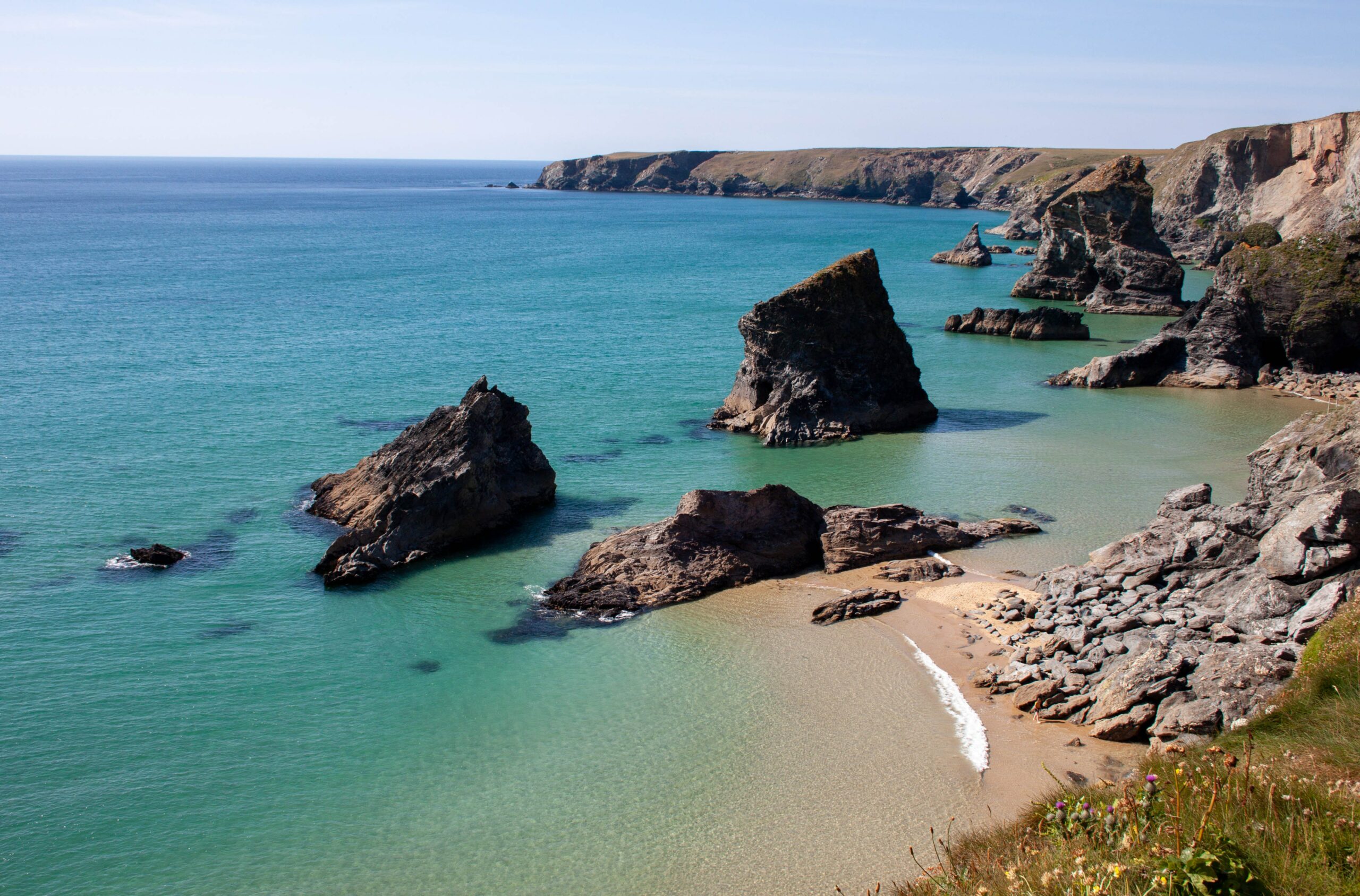 Popular Water Activities in Cornwall
15 / November / 2023
With its sparkling seascapes, dramatic scenery and celebrated history of water sports, Cornwall is a popular destination for water activities. In this stunning coastal county, you'll find fun activities for water enthusiasts of all ages and abilities. Whether you're planning to dive in at the deep end or splash around in the shallows, here are some of the most popular water activities in Cornwall.
Surfing
Surfing sits comfortably among the most sought-after water sports in Cornwall. The region is renowned for its excellent surf and breathtaking coastal scenery. This unspoiled holiday haven also boasts an abundance of smaller bays and coves, which are ideal for beginners and experienced surfers alike.
It's no coincidence that this picturesque county is the chosen region for many surfing competitions, attracting some of the biggest names in the sport. You'll also find an abundance of surf schools and shops throughout Cornwall.
Stand-Up Paddleboarding
Stand-up paddle boarding (SUP) is the fun water sport of the moment. More accessible to beginners than surfing, SUP involves standing, sitting or kneeling on an inflatable paddle board, enjoying the coastal scenery while paddling along the picturesque coastline. The perfect way to discover those tranquil coves while navigating gentler waves.
Bodyboarding
When it comes to fun activities in Cornwall, you can't beat bodyboarding. A popular activity for both beginners and experienced enthusiasts, the sport involves riding the waves while lying face down on a small foam or fibreglass bodyboard – also known as a boogie board.
Diving
Cornwall has a rich and diverse underwater realm, decorated with intriguing shipwrecks and captivating marine life. Naturally, this region is ideal for scuba diving.
The sport is richly supported in the area by a vast array of diving schools, equipment rentals, and diving centres.
Canoeing and Kayaking
It's little wonder that boating in its many manifestations is popular in Cornwall. With its diverse waterways, scenic coastal spots, rivers, estuaries, and access to the Atlantic Ocean, this idyllic holiday location offers numerous opportunities for gentle paddling and more challenging waters.
Cornwall's temperate climate and natural beauty lend themselves perfectly to these sports, and the region is teeming with well-established clubs and facilities.
Boating and Sailing
If you don't list canoeing and kayaking among your family's hobbies, you can still hire a boat. Why not take a tranquil cruise along the coast, where you can enjoy Cornwall's maritime beauty at a leisurely pace? There are also regular scheduled boat trips for spotting marine life such as dolphins, seals, and seabirds.
Wind and Kite Surfing
With its bracing coastal winds, Cornwall is the ideal location for wind and kite surfing. Whether you're an experienced enthusiast or an absolute beginner, you'll find plenty of schools, rental shops and majestic waterways to support your hobby.
Water Skiing and Wakeboarding
Many of Cornwall's lakes and estuaries are ideal for water skiing and wakeboarding. Be sure to check local conditions and follow all safety guidelines before venturing out into the water.
Always be sure to book any tuition, instruction or supervision you need. This especially applies if you're a fan of the more exhilarating adrenaline junkie activities related to water.
Zero-Equipment Water Activities in Cornwall
Coasteering
As the name suggests, this absorbing activity involves discovering and navigating beautiful stretches of coastline. Explore some of Cornwall's most breathtaking natural terrain through a combination of climbing, clambering over rocks, and swimming, paddling, or jumping into the sea.
Wild Swimming
Let's not forget the modest activity of swimming! When it comes to popular water activities in Cornwall, wild swimming is more popular than ever. Many of Cornwall's beaches offer excellent conditions for wild swimming and the water quality across the county is generally extremely high.
Explore Cornwall's shimmering crystal-clear rivers and lakes with an impromptu wild swim.
Where to Stay to Enjoy the Best Water Activities in Cornwall
There are several beaches offering ideal conditions and opportunities to water activity fans of all ages, interests and skill levels. Our award-winning Tregoad resort is just 12 miles from Whitsand Bay – a popular spot among surf fans.
While you're in the area, you might want to pay a visit to the nearby Adventure Bay Surf School which has everything you could possibly need for your surfing, paddle-boarding, and coasteering adventures.
And if you're looking for a more laid-back approach to water activities, slip into our indoor heated swimming pool, away from the hustle and bustle of the sea and surf.