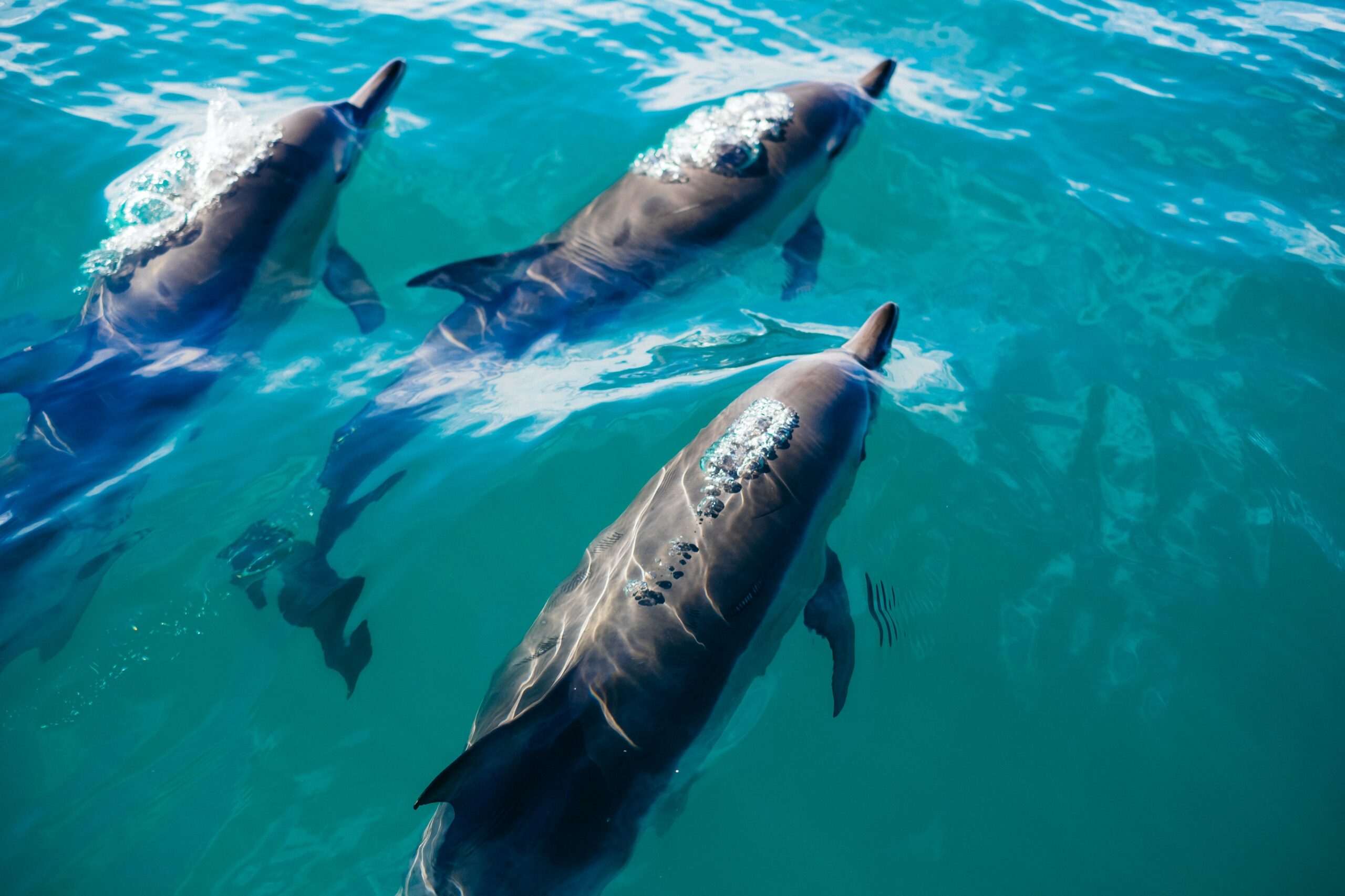 5 of the best boat trips from Cornwall
04 / August / 2023
Cornwall's sweeping coastlines and idyllic rural views are major draws for visitors to the county. And there are many ways to enjoy the features which make it one of the UK's most popular holiday destinations.
In this article, we look at how to enjoy the best via boat trips from Cornwall – whether that's for spotting local wildlife, cruising down the Fowey River or taking a day trip to the gorgeous Isles of Scilly.
Fowey River Cruise
On this river cruise, you'll be treated to a running commentary of the area's history while you float down the Fowey River. You'll pass by DuMaurier's house and Fowey docks then head downstream past Place House, the blockhouses, Readymoney Cove and more.
Lasting 45 minutes, trips begin from 11 am every 20 minutes with the last trip departing at 4.40 pm.
Dolphin Spotting
Cornwall is lucky enough to be home to several types of dolphins, including the Common, Bottlenose, Risso, Striped, Atlantic and others. Visitors have regularly reported spotting them off the coasts of St Ives, Penzance, Lands End and Hayle.
Book a trip between April – September to improve your chances of seeing these playful and curious animals.
Looe Fishing Trips has all bases covered, from wrecking to reef, and from mackerel to deep sea fishing. On these trips, you'll discover an array of mysterious creatures living below the surface of the water.
If you're a newbie, never fear! They make mackerel fishing a blast for all levels of ability. And if you're not a fan of high waters, you can enjoy this boat trip from Cornwall's stunning southern shoreline.
With Looe Safari, you can embark on a captivating 90-minute coastal safari, offering you the chance to soak in the beauty of the stunning Cornish coastline. You'll pass by hidden coves, enchanting beaches, and fascinating wildlife with an experienced skipper at the helm.
Amongst the wildlife you could catch a glimpse of are seals, dolphins, and an array of seabirds. If you choose to visit between August and October, you could be in for a chance of spotting bluefin tuna!
It costs £32 for adults, £22 for children.
Penzance to the Isles of Scilly
Take the Scillonian III passenger ferry from Penzance and you'll be on your way to the breathtaking Isles of Scilly in no time at all. En route, there'll be plenty of opportunities to enjoy the picturesque views of Cornwall's quaint villages, the renowned open-air Minack Theatre, and the striking Land's End peninsula.
Prepare for delightful encounters as playful pods of dolphins and a myriad of seabirds often accompany the ship, with occasional appearances from basking sharks or whales.
Day trip returns start at £35 per adult and £10-£17.50 for children and infants. Dogs are also welcome for £11 each way.
Sunday boat trips from Cornwall run from 4th July to 12th September, departing Penzance at 09:15 and returning from St Mary's at 16:30.
This cruise around Falmouth Harbour will take you past places such as Falmouth docks, Pendennis and St. Mawes castles, Mylor Creek, Pill Creek and more with a full running commentary to help you learn about the area.
With an abundance of wildlife in the area, you'll be in for a treat. And if you're lucky you might even spot a seal during your trip.
For adults, it's £12.50, children £6.50 and under 4s it's free.
Take a leisurely boat ride to Looe's very own Island. The island forms part of the Whitsand and Looe Bay Marine Conservation Zone which is home to an array of wildlife. For two hours, you'll explore the nature reserve taking in stunning views along the way.
Prices are as follows:
 £12– Adults (10+)
 £6-Children (0-10)
An additional landing fee will apply.
Where to stay in Cornwall
Many of these boat trips from Cornwall set off within close reach of our award-winning Tregoad Holiday Park. Here, you can enjoy idyllic rural surroundings, top-notch facilities and superior customer service to make your stay truly memorable.