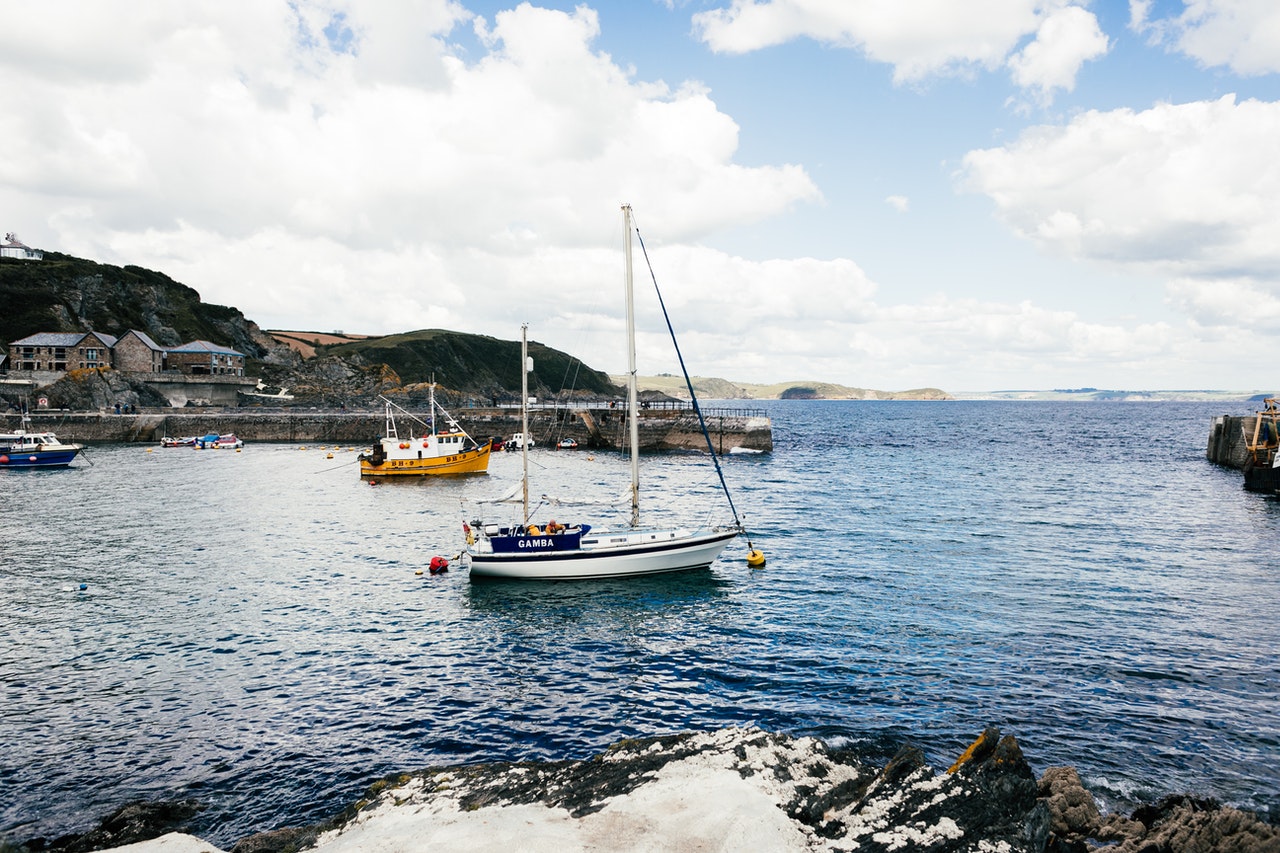 Top 10 reasons to book a UK staycation
18 / February / 2021
Everyone needs a holiday once in a while and for lots of people this means travelling abroad. But what about our beloved Britain? We live on such a unique and beautiful island with glorious landscapes, fascinating history and traditional culture, there's no need to travel for a break from routine. With so much to offer, UK staycations are far from a compromise when it comes to your annual getaway.
We may be biased because our parks are based in two counties simply made for escapes, but we think UK holidays can rival anything the rest of the world has to offer.
So, what are you waiting for? Put away your passport and start planning your incredible getaway! If you needed any more convincing, we've put together the top 10 reasons you should pick a UK staycation at a Waterside Holiday Park.
No flying involved
With Dorset holidays and breaks in Cornwall, you can forget the stress of check-in deadlines, luggage limits and hours spent in departure lounges, and simply get to your destination at your own pace. All of our parks are easy to find with no passport required.
No language barrier
During Dorset and Cornwall holidays you will be immersed in unique local culture. You will have the opportunity to uncover fascinating history and soak up regional charm without worrying about embarrassing language slips. Simply relax in a place that feels like home, yet a million miles from everyday life.
Save money
UK holidays give you the opportunity to spend your holiday budget on enjoying yourself rather than wasting it on expensive flights. At Waterside parks you have the opportunity to be as thrifty as you like, without compromising on a fantastic escape.
A wide choice of accommodation
Spacious standard family accommodation; luxury caravans with private hot tubs; self-catering cottages; and even Tregoad Manor House for huge family get-togethers: you'll find your perfect accommodation at one of our parks.
Dog friendly holidays
One of the worst things about holidaying abroad is having to leave your best canine friend at home. They are part of the family and, at Waterside parks, they don't have to miss out on the fun. All of our parks offer some dog-friendly accommodation so your dog can come along and enjoy the endless walks that surround all of our parks.
Great on-site facilities
Whether your dream holiday includes eating delicious local food, splashing in the pool with your kids, quiet time at the spa, or enjoying the scheduled entertainment for the evening, our parks offer something for everyone. Each location is unique so check out what your chosen park offers to find your perfect match.
Beautiful scenery
All Waterside parks are situated in absolutely stunning locations. Breathe in the fresh air, listen to the waves breaking on the shore or simply sit and admire the view from your accommodation. You certainly don't have to compromise on scenery during UK holidays.
Award winning beaches
Dorset and Cornwall are home to breathtakingly beautiful, award winning beaches. Whether you dream of basking on the sand, heading to pristine waters or even digging around and uncovering a fossil, our beaches offer something for everyone. Have a look at our guide to Dorset and Cornwall beaches.
Wonderful watersports
Our holiday parks are all so close to the sea, why not take the opportunity to learn a new skill and head to the water? Grab a surfboard, paddleboard your way around the coast, hire a kayak or try your hand at sailing.
During your Dorset holidays, our partners at Adventure 4 All, The Andrew Simpson Centre and The Official Test Centre are world class instructors, ready to get you out enjoying the water. Plus, as you'll be enjoying a UK staycation, you can trust the quality of your tuition and the safety of the equipment.
Unrivalled local attractions
Whether you are heading to one of our Dorset parks or to Tregoad Holiday Park for Cornwall holidays, there is always plenty to do nearby. The South West Coast Path, country pubs, quaint towns, museums, animal centres, aquariums, historical sites, water parks and even islands are just a few of the top attractions you can enjoy during your UK staycation with us.
Ready for your great British escape?
So you see, it goes without saying that UK holidays are a convenient option, but they are by no means a compromise. Keep stress levels low, money in your wallet and smiles on your faces: when you start planning your next escape, put UK staycations with Waterside at the top of your list.