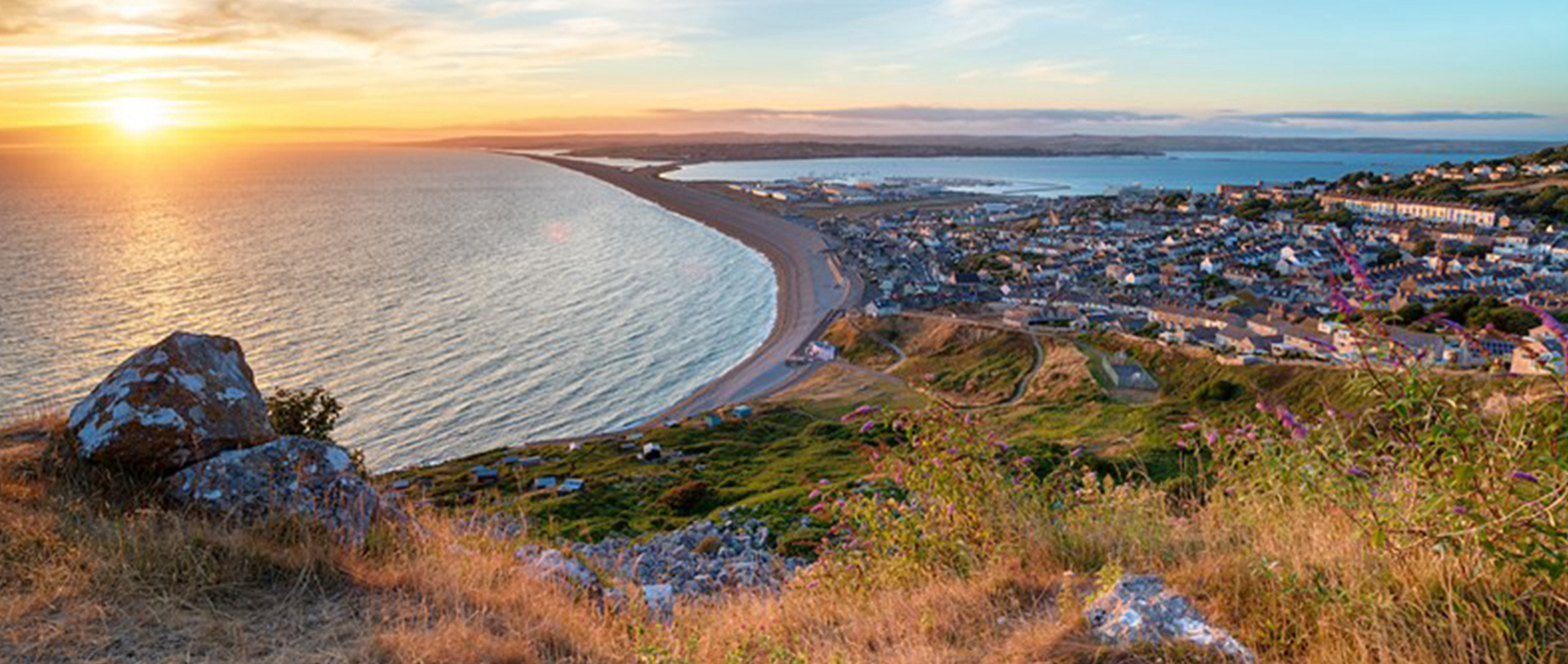 20 free days out during your staycation in Dorset
09 / April / 2021
Dorset is the perfect place for a holiday, not least because you don't have to break the bank to have a good time. It's easy to tailor your itinerary to your budget while making cherished memories together.
With penny saving in mind, we know there are countless free family days out to enjoy during your holidays in Dorset. However, to help you as you plan, we've narrowed down the list to our top 20. This gives you a great idea of the kinds of things available to entertain the whole family for free.
Jurassic Coast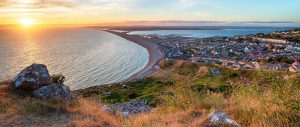 When you book caravan holidays in Dorset with us, you will be staying right on the Jurassic Coast. England's only natural World Heritage Site, this area is globally important for its geology, fossils and unique landforms.
Take a walk, find a beach, hunt for fossils, admire the fascinating landscape… there's plenty to enjoy for free on the Jurassic Coast and it's literally right on your doorstep!
Weymouth Seafront and Harbour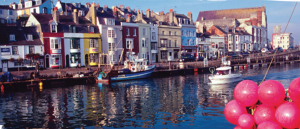 Head to Weymouth and simply soak up the atmosphere. There's the beautiful sandy beach for sandcastles, sunbathing and swimming; the traditional, bustling harbour with boats coming and going; beautiful boutique shops for exploring and window shopping; and numerous free events throughout the year such as Weymouth Carnival which is due to return in 2022.
Portland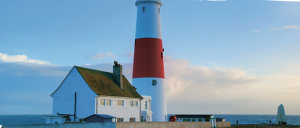 At the end of Chesil Beach is the tied island of Portland. The southernmost point on the Jurassic Coast is a wonderful place to discover and explore for free. There is fascinating folklore, tales of pirates, castles, three lighthouses, abundant wildlife and beautiful scenery waiting for you.
If you've seen postcards of Dorset holidays, it's likely that the red and white striped Portland Bill Lighthouse features amongst the pictures.
Lulworth Cove and Castle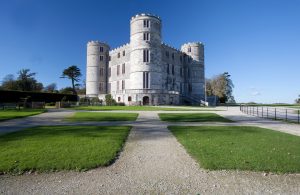 Lulworth Cove is an extremely popular destination during holidays in Dorset, but it's easy to see why. The stunning horseshoe shaped pebbly cove is a great place to relax, rockpool or swim in the safe waters.
There are also fantastic walks along the South West Coast Path that incorporate Lulworth Cove if you're after a more active day out.
While you're in Lulworth, consider a visit to Lulworth Castle. This beautiful, fairy-tale castle was originally built in the early 17th century and not only offers interesting history but great views and lovely grounds.
Extra costs
Entry to Lulworth Castle is free for under 4s, and members of English Heritage and Historic Houses Association. Anyone else over 4 will need to buy a ticket.
Brownsea Island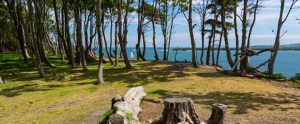 This National Trust island in the middle of Poole Harbour makes for a great day trip. Take the foot ferry from Poole Quay or Sandbanks and discover an oasis of pine trees; heathland; woodland walks; play areas; and wildlife including birds, deer, peacocks and red squirrels.
Famous as the birthplace of Scouting, a trip to Brownsea Island always feels like a Famous Five adventure in glorious surroundings.
Extra costs
Entry to Brownsea Island is free for members of The National Trust but there is a fee for non-members. Members and non-members will both need to pay for the foot ferry to reach the island.
Old Harry Rocks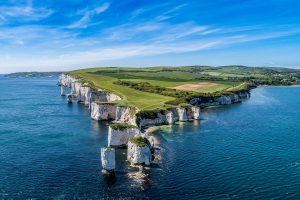 Another popular picture for Dorset postcards is the view of Old Harry Rocks. Found at the end of Studland Bay, these chalk stacks stand out in the sea and are well worth a visit. Do be careful near the cliff edge though as the ground can be unstable.
There are several walks of varying lengths that take in Old Harry Rocks as well as Studland and Swanage. Spend the whole day exploring the area or make it a quick visit. The choice is yours!
Kimmeridge Bay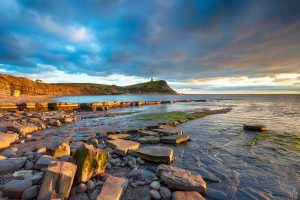 Kimmeridge Bay offers something for everyone to enjoy. As it is part of a marine Special Area of Conservation, you are promised great rock pooling, crabbing and snorkelling.
On the beach itself you can enjoy fantastic fossil hunting opportunities but keep away from the unstable cliffs which do tumble from time to time.
As a bonus free activity, head to the Wild Seas Centre beside the slipway which houses exhibitions and a small aquarium. Look out for the events they also run throughout the year.
Moors Valley
This country park and forest offers endless activities for everyone to enjoy. There are hundreds of acres to explore by foot, bike or even Segway and plenty of paid-for as well as free activities.
The numerous play areas are well kept and ideal for encouraging little ones outdoors and exploring. There is a Gruffalo trail, picnic areas, lake, golf, Go Ape, miniature railway and much more.
Extra costs
There is no entry fee at Moors Valley but on-site parking is charged for. Some optional activities also incur a fee but there is plenty to discover without spending a penny.
Win Green
Wander at National Trust owned Win Green and enjoy simply being in the great outdoors. Make it up to the highest point in Cranborne Chase and gaze across the countryside to the Needles all the way over at the Isle of Wight.
Wareham Forest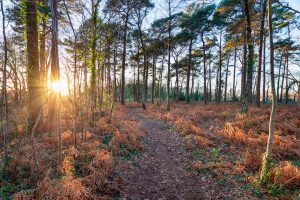 If you fancy a day away from the coast during your Dorset caravan holidays with us, head to Wareham Forest for a walk or cycle. This glorious area incorporates heathland and forest next to Morden Bog National Nature Reserve.
Sika Cycle Trail
Explore Wareham Forest via the excellent network of paths that make up the 7 mile Sika Cycle Trail. Perfect for all ages and well-marked with different routes for different abilities, this is an activity for the whole family to enjoy.
Extra costs
If you require bike hire, head to Sika Trail Cycle Hire.
Shell Bay
Opposite Sandbanks is the beautiful, sandy Shell Bay beach. Sit and watch the boats come and go through the harbour entrance, pack a picnic, take a dip in the sea, build a sandcastle or stroll along the seamless beaches that make up miles and miles of golden sand along the coast.
When it comes to beach holidays, Shell Bay is a great addition to anyone's itinerary.
Tout Quarry on Portland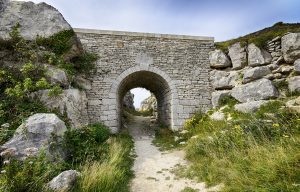 Whichever of our parks you choose for your caravan holidays in Dorset, you won't be far from Portland and this unique attraction.
For something totally different during your Dorset holidays, head to Tout Quarry. This free and fascinating attraction was once an abandoned stone quarry. In 1983 it began a new life as a sculpture park and now has over 60 hidden sculptures on all sorts of themes.
Artists have created permanent and temporary sculptures over the years and new pieces emerge all the time as artists rotate.
Aside from discovering sculptures, you will enjoy fantastic views and a host of nature in this designated nature reserve.
Corfe Castle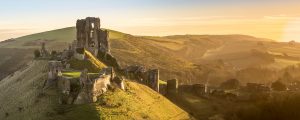 An imposing sight as you approach Corfe Castle village, this National Trust site makes for an interesting day out.
A ruin but still very impressive, Corfe Castle boasts 1,000 years of history, with the castle acting as a Saxon stronghold through to a royal palace and family home.
Spend some time exploring Corfe Castle village or enjoy a walk in the local area. Various nearby walks offer fantastic views of the castle as well as the glorious countryside that surrounds it.
Extra costs
Free for National Trust members but non-members will pay for entry.
Kingston Lacy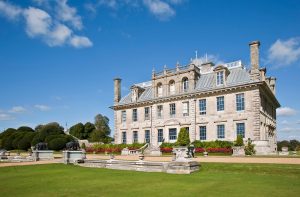 The house at Kingston Lacy was originally built for the Bankes family when Corfe Castle, their home, was destroyed in the Civil War.
Over the years it has been remodelled and transformed into the impressive house we see today, set in its 8,500 acre estate including woodland and gardens.
Enjoy a family day out exploring the grounds, enjoying the nature trail and play area, and learning the history of the house.
Extra costs
Free for National Trust members but non-members will pay for entry.
Studland Beach
It's a fair bet that you'll be dreaming of golden sand and perfect beach days during your Dorset caravan holidays. If so, we'd recommend a trip to Studland. The waters here are safe for swimming and the sand is ideal for sandcastles, sun bathing and picnics.
Studland Nature Reserve
The miles and miles of sand at Studland are backed by the UK's first 'super nature reserve'. The National Trust has teamed up with other organisations to bring together habitats over 8,231 acres. Birds, lizards, butterflies and other wildlife thrive here and it's a great place to explore and get close to nature.
Lodmoor Country Park
Wander through the nature reserve at your leisure for a relaxing activity for the whole family. If you visit Lodmoor Country Park during your holidays in Dorset, you can also make use of the outdoor gym which is made up of 21 pieces of equipment at different stations. It's free to use and a great exercise route.
The paths through the park are well kept and wheelchair friendly. There is a play area and picnic benches meaning you can really make the most of your visit.
Nothe Gardens
These beautiful gardens offer fantastic views and a moment of tranquillity during your break. A lovely area to walk and relax, there are well kept paths, benches for picnics and a nature trail.
When you visit, it won't be long before you spot the resident squirrels and birds that call Nothe Gardens their home.
Extra costs
For a small additional charge, you can also learn more about the fort's history in its museum and discover a maze of underground passages. Waterside Holiday group guests can get discounted annual passes, just show your holiday pass at the ticket office.
Fossil hunting at Charmouth
There's a reason this area is called the Jurassic Coast and Charmouth in particular is well known for its fossils.
If you fancy hunting for some fossils yourself, Charmouth Beach offers the opportunity to find something fascinating. Head to the Charmouth Heritage Coast Centre (free) for advice on the best fossil hunting spots and how to care for anything you find. They also offer fossil hunting walks if you are interested in something which is guided.
Safety first
Search on the beach for fossils, not the cliffs as the latter can be unstable.
Find out more
There are so many free days out to enjoy during your Dorset holidays, it can be hard to narrow down the list! Hopefully, this guide has pointed out some of the fantastic local attractions and you can begin dreaming of your break with us.
For even more inspiration, check out our guide to Dorset attractions and discover what else the county has to offer when you visit.