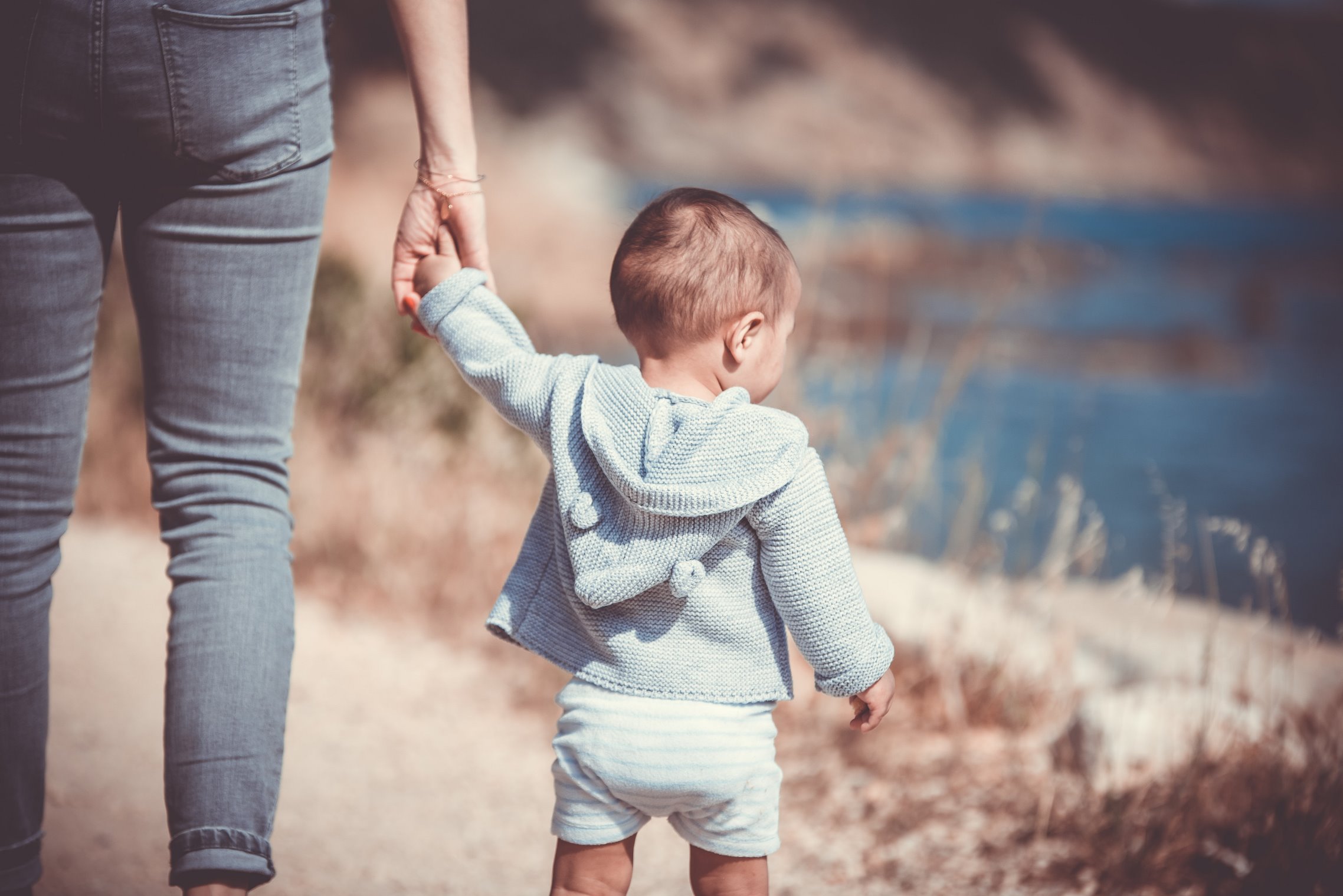 Where to take your baby on holiday in Southern England
07 / April / 2023
Travelling with an infant in tow requires more planning and preparation than normal. Not only that, but you've got to consider the right kinds of places to take your baby on holiday.
Yes, it's true that there are certain destinations in the UK that are better suited for holidays with the little ones, so It's worth reading up on what to bring along and which kinds of places offer a more baby-friendly environment before booking your first holiday.
With that in mind, read on for some advice on how and where to take your baby on holiday from the experts on family holidays!
Tips for taking your baby on holiday
Long car, coach or train journeys can be quite intense with a baby. But never fear, there are some things you can do to ease the stress.
If your baby is a newborn, try to limit any journey times to a maximum of around two hours. If you plan on travelling further, make sure to plan regular stops on the way.
Start out as early as possible to avoid traffic. The last thing you want is any possible delay to your journey that might increase the likelihood of tantrums.
Try to entertain your baby on the way with nursery rhymes and stimulating toys to keep them busy and distracted.
Be flexible and patient. Travelling with a baby can be unpredictable, so it's essential to bear this in mind. Babies may have different sleep schedules, feeding patterns, and mood swings while travelling, so prepare yourself for any situation.
More tips for long car journeys with kids.
Where to go on holiday with your baby
Dorset
Located on the southern coast of England, Dorset is filled with breathtaking natural scenery, historic towns, and a plethora of outdoor activities to enjoy. Visitors to Dorset can explore the beautiful Jurassic Coast, a UNESCO World Heritage site, with its towering cliffs, hidden coves, and rugged coastline. They can also meander through the picturesque towns of Weymouth, Lyme Regis, and Shaftesbury, each displaying different personalities and a huge amount of charm.
Dorset has plenty to offer families in terms of attractions and baby-friendly accommodation. In Weymouth, enjoy outings to Sea Life Adventure Park, Monkey World, home to more than 230 rescued and endangered apes and monkeys, and many others. We have three five-star holiday parks all located within a short distance of these.
Devon
The birthplace of cream tea, Devon is another example of coastal beauty. Home to stunning places like Dartmoor National Park and Mediterranean-looking beaches, it's no wonder it's a popular summer holiday destination. Also known for its pretty villages, quaint seaside towns, and historic cities, it's bordered by Cornwall to the west, Somerset to the northeast, and Dorset to the east. Devon is also home to two national parks, Dartmoor and Exmoor, which offer stunning landscapes to photograph and explore.
Our top family-friendly attractions in the county include Pennywell Farm, home to over 150 animals with opportunities to interact with them and to get involved with fun activities like tractor rides.
Cotswolds
Masses of picturesque, rolling countryside make up this Area of Outstanding Natural Beauty. Covering almost 800 miles and running through several counties including Oxfordshire, Warwickshire, Wiltshire, and Somerset, the Cotswolds is a beautiful region characterised by its charming villages and attracts visitors from all over the world. Its relaxed surroundings make it great for a holiday with a baby.
Some highlights include Birdland Park and Gardens, the habitat of over 500 birds including Flamingos, Pelicans and Penguins, and Fairytale Farm which is designed to provide a sensory and learning experience that's suitable for the whole family.
Cornwall
Cornwall is a stunning coastal county located in England's southwestern corner. It's renowned for its breathtaking natural beauty, white sand beaches, and rich history. The county is also home to fishing villages, ancient castles and monuments, and popular towns such as St Ives and Looe, each offering its own unique charm and character. All this and more make it a great place for a family holiday.
The great news for families with babies is that Cornwall is brimming with family fun attractions like the Cornish Seal Sanctuary, a haven for injured and orphaned seal pups, the Eden Project, just a 35-minute drive from our Tregoad resort and Polperro model village.
Now you have some ideas of where to take your baby on holiday, check out our holiday parks located in Dorset and Cornwall and plan your next adventure.