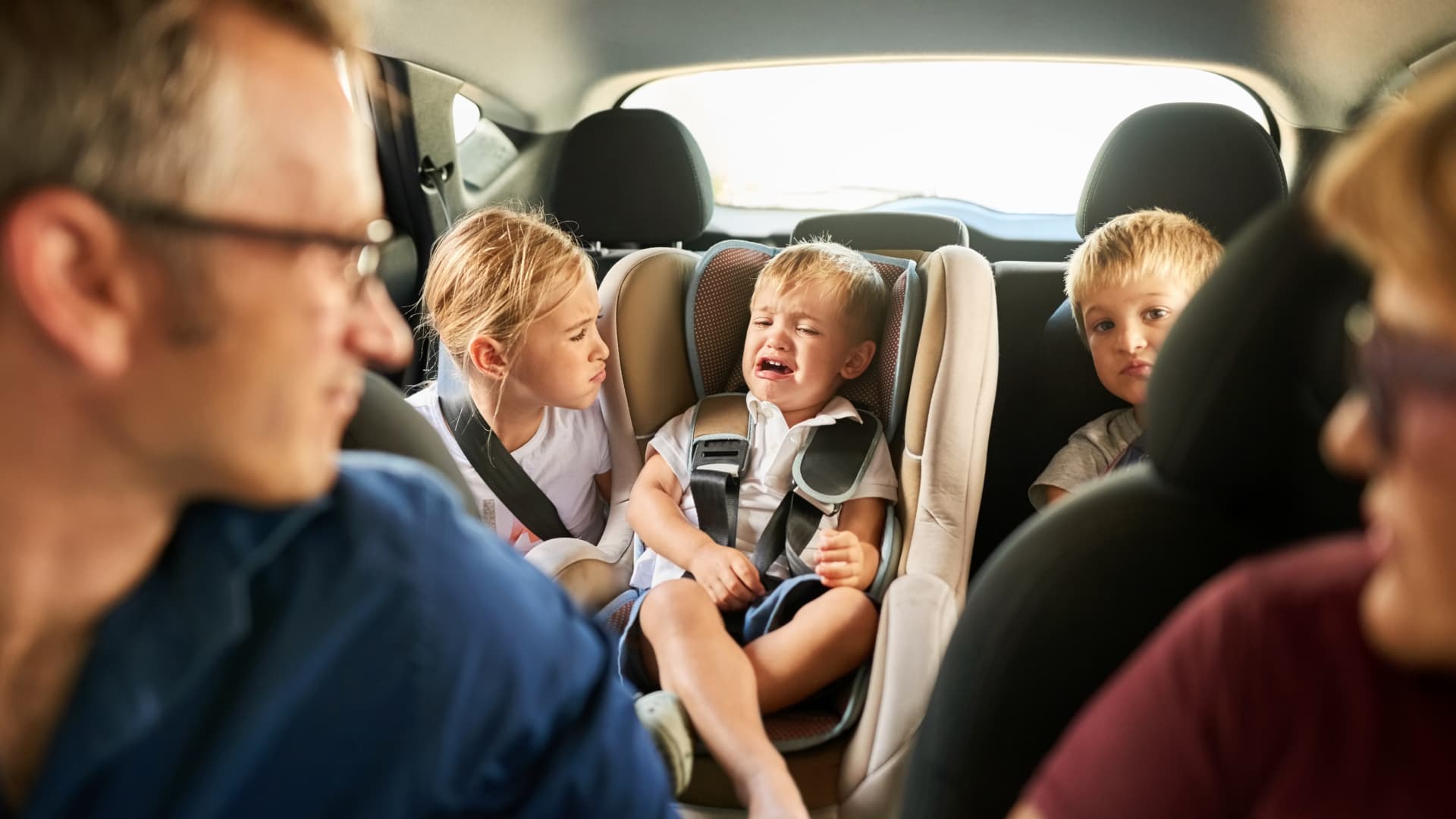 How to survive long car journeys with children: our top tips
09 / February / 2023
There are few things worse than having to contend with bored or stressed out children on long car journeys. Never fear – we've welcomed thousands of families to our parks since we opened for business in 1963 so we've learned a thing or two about how to avoid tantrums and mishaps along the way. Read on for our tips on how to survive long car journeys with children before you book your family holiday.
Keep the kids entertained
Make sure you're equipped with some entertainment options to make the time pass quicker on your journey. There are plenty of travel games for kids to choose from like 20 questions and others which don't require any equipment. Then there are the ones you can bring with you like magnetic scrabble or flashcard games. Here are some more options:
Puzzles
Get those brain juices flowing with puzzles and colouring books. We would advise using pencils instead of pens to avoid any accidents like staining of the upholstery!
Food
Keep your kids on their toes by surprising them with snacks every so often. It's not bribery, it's sustenance!
Entertaining music
Never underestimate the power of music to keep children distracted on long car journeys. Children's music is much more entertaining and can be interactive, which gives the littluns something to do rather than just listen.
Audiobooks
Downloading a good audiobook or two can mean the difference between a car full of fed-up children and a peaceful quiet one where everyone is entertained. You can get all sorts of audiobooks from fairy tales to young adult fiction.
Avoid traffic
Try and start off on your long car journeys with children as early as possible to avoid getting stuck unnecessarily in traffic. You could cut down your journey time by hours just by leaving the house that bit earlier. You'll thank us later!
Keep the car clutter free
We advise keeping the car as clutter-free as possible so that all of your games, snacks and entertainment are within easy reach. It's also more conducive to a stress-free ride.; it's better to be bored in a tidy car than bored in a messy one.
Planning a trip to Cornwall? At Waterside you can book your trip with a low £40 deposit, taking the pressure off paying all in one go. Find out about our award-winning Cornwall family holidays.