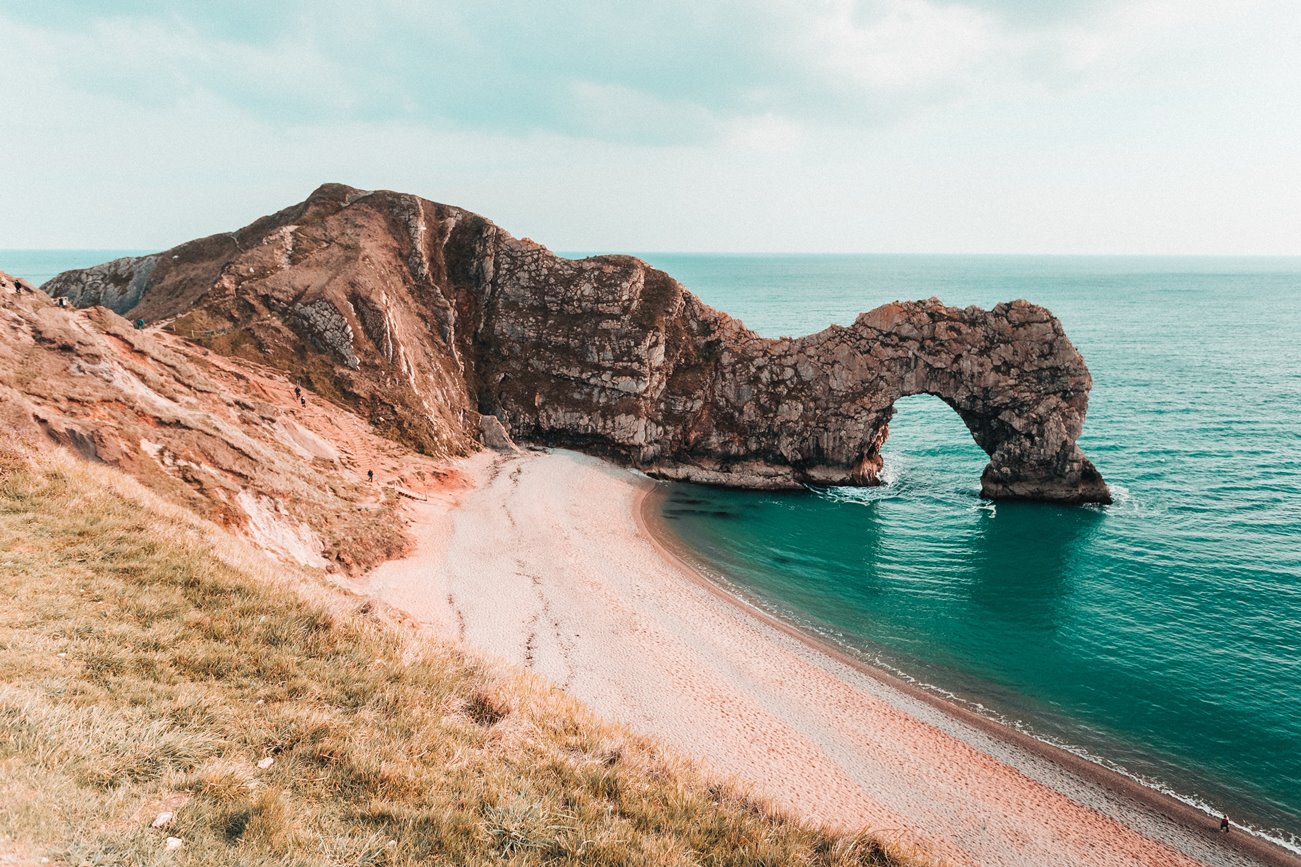 Important things to know about the Jurassic Coast if you're planning a visit
18 / September / 2023
The Jurassic Coast is a stunning stretch of coastline that has become a popular tourist destination in the last few decades. Around 5 million visit it every year to enjoy its beautiful views and learn about its history. If you're visiting this stunning location, here are some things you should know about it, including where it gets its exciting name from and the points of interest along it that you can visit.
What is the Jurassic Coast?
The Jurassic Coast is a stretch of coastline protected by UNESCO for its historical significance and natural beauty.
Where is the Jurassic Coast?
The Jurassic coast is located in the regions of Dorset and Devon in the southwest of England.
How old is the Jurassic Coast?
This stunning natural World Heritage Site is 185 million years old!
Where did the Jurassic Coast get its name?
The Jurassic coast gets its name from the Jurassic fossils that can be found on some of its beaches.
What kinds of fossils can you find on the Jurassic Coast?
There is a large array of fossils to be found on the Jurassic coast including Jurassic, Cretaceous and Triassic fossils. If you look hard enough, you might be able to find the fossils of seashells, sea urchins and more on the beaches between Charmouth and Lyme Regis. You can also find a vast amount on show at various visitor centres along the coast.
How long is the Jurassic Coast?
The coast stretches across 95 miles between Studland Bay in Dorset to Exmouth in East Devon.
What are the major towns and landmarks along the Jurassic Coast?
Some popular towns on the Jurassic Coast include Lyme Regis, Exmouth, Abbotsbury, Weymouth and Portland.
The Jurassic Coast is also home to some of Dorset's Castles and other attractions including Durdle Door, Nothe Fort, Lulworth Cove and Chesil Beach.
What prehistoric animals once lived on and around the Jurassic Coast?
Gigantic dinosaurs like the sauropod, plesiosaurus, iguanodontidae and duriavenator once roamed the Jurassic Coast. Other animals including crocodiles, sharks and turtles also lived in the area.
Where to stay on the Jurassic Coast
As you can imagine, the Jurassic Coast is home to a large selection of accommodation, so you'll be spoilt for choice when booking a trip here! If you're looking for a touch of luxury and want to be close to some of the area's beauty spots and tourist haunts like Weymouth and Chesil Beach, take a look at our award-winning Dorset holiday parks and secure your booking with just a £40 deposit!