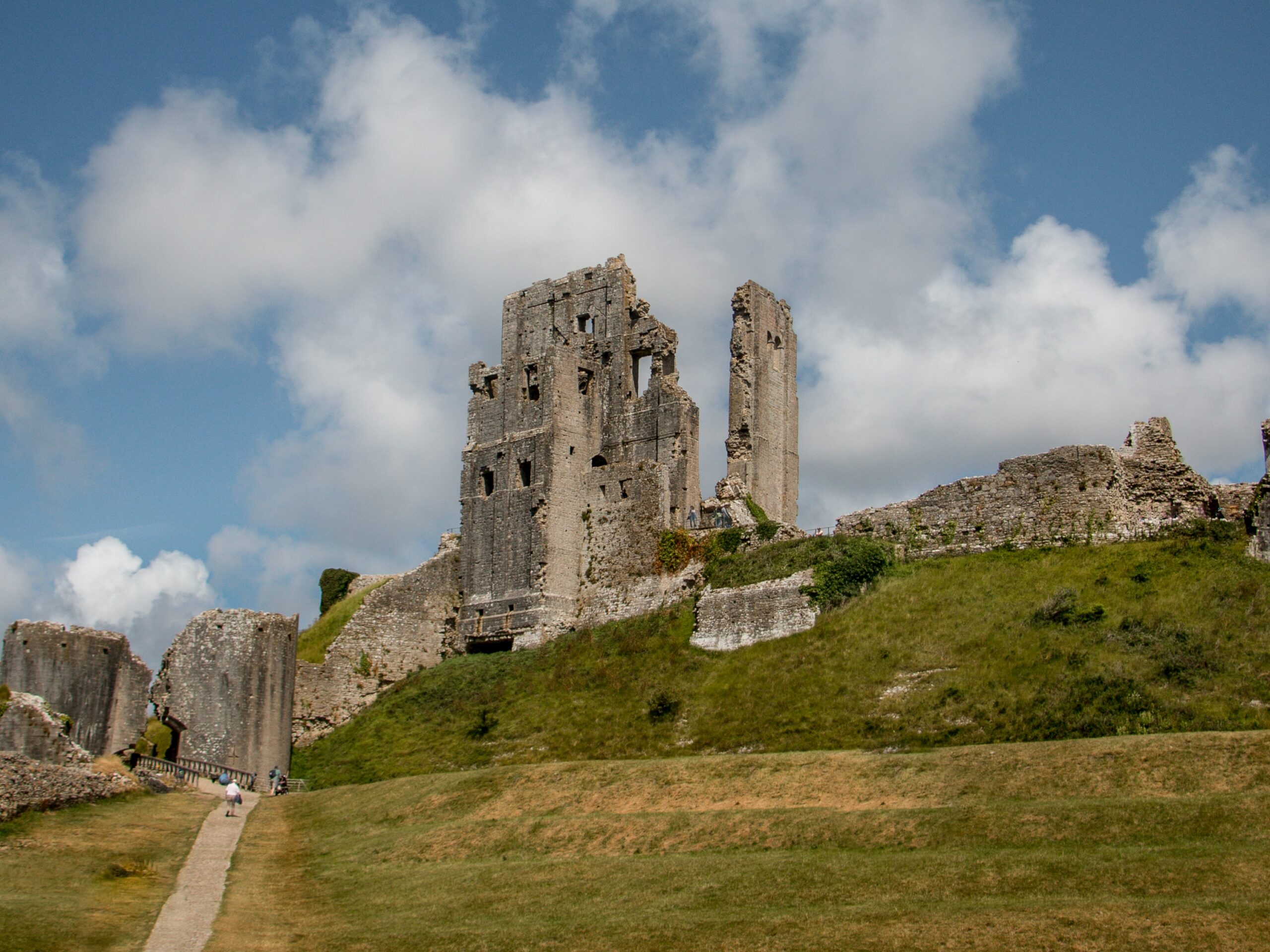 5 unmissable Castles in Dorset
04 / August / 2023
Nestled amidst the rolling countryside of England's southwestern coast, Dorset boasts a rich and captivating history, with its castles serving as fascinating snapshots into the past.
In this blog, we explore 5 of our favourite castles in Dorset, from majestic fortresses that have graced the county for centuries to mediaeval  strongholds and stately homes.
Corfe Castle
One of our favourite castles in Dorset, Corfe is located on a hill overlooking stunning views of the countryside. The castle as it now stands dates back to the 11th century. It was founded by William the Conqueror during the Norman Conquest.
On a visit to this National Trust site, you can explore its ruins, climb up its battlements, and learn about its rich history in the visitor centre. After exploring the castle, head to the charming village nearby characterised by its picturesque cottages and traditional pubs.
Maiden Castle
This Ancient, English Heritage site is located near Dorchester and dates back to the Iron Age. It once served as a fortified settlement for the local community, which we know thanks to archaeological excavations revealing evidence of houses, storage pits, and other structures within the hillfort.
Its strategic location on a natural hill provided excellent vantage points and defensive advantages for the ancient residents, and it's great to wander around and imagine what life must've been like at the site.
Sherborne Castle & Gardens
This historic castle in Dorset is surrounded by beautifully landscaped gardens, covering around 30 acres. They feature a variety of plant species, including ancient trees, rare shrubs, and colourful flower beds.
They also boast a serene lake, cascading water features, and manicured lawns, giving visitors a perfect spot for relaxation and picnicking.
Lulworth Castle Wareham
This majestic 17th-century estate encompasses beautiful woodlands and scenic countryside. After it was damaged by a fire in the 20th century, it was lovingly restored to its former glory, which means those who are interested in its history can come in and explore it and find out what life was like when it was used as a place of residence.
Abbotsbury Castle
Visiting Abbotsbury Castle gives you the opportunity to step back in time to the Iron Age while admiring the stunning landscapes of Dorset's countryside and coastline.
Believed to have been constructed around 2,500 years ago, Abbotsbury Castle is perched on a hill, providing impressive views of the surrounding landscape and the English Channel.
The Castle is also located within the Abbotsbury Swannery estate, known for its resident colony of nesting mute swans.
Staying close to castles in Dorset
We're proud to offer award-winning accommodation close to some of the most beautiful castles in Dorset. Book early to benefit from a low, £40 deposit!