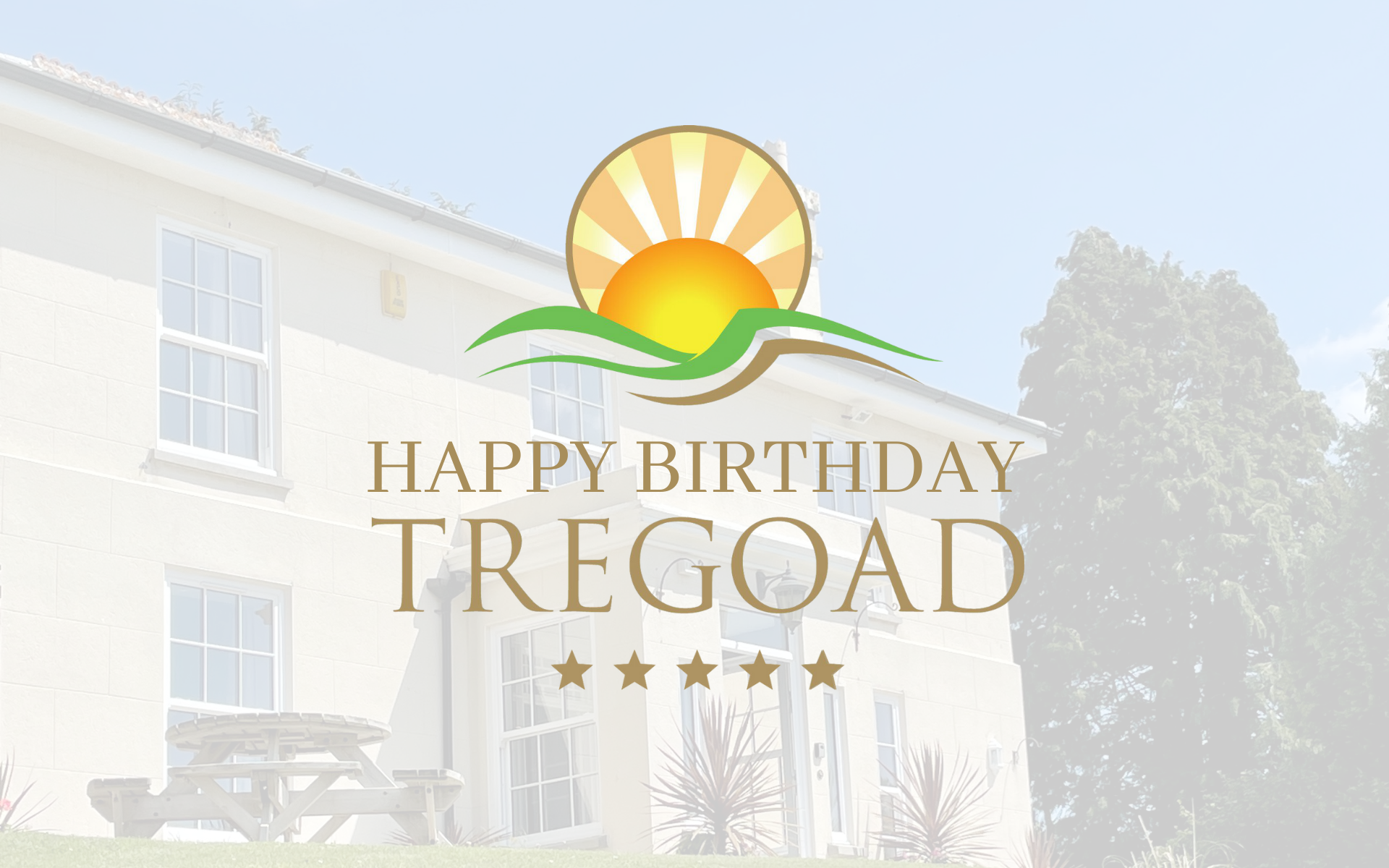 Happy 1st Birthday Tregoad
12 / October / 2021
365 days ago, Waterside Holiday Group were handed the keys to its fourth holiday park (our first park outside of Dorset!). Our family-owned holiday group purchased the park in 2020 with the intention to enhance the park's existing landscape, refurbish its facilities, develop new pitches for premium holiday homes and encourage the park to flourish and thrive.
Looking back over the last year, we couldn't be more delighted with Tregoad progress. We not only achieved our initial goals, through successfully completing our Lantic Bay development and launching Stargazy Bar & Grill. But we have decided to take it a step further and dive into making the park more sustainable! Tregoad has recently become an official member of the Cornwall Wildlife Trust's Wilder Business Network and invested in a £25k wildlife access project, too. All in 1 year!
Here's what we've been up to:
Sustainability
Our team have recently completed a £25,000 wildlife access project across the park, including the grand re-opening of our on-site lakes and 2km circular woodland walk for our guests and owners to explore. In August 2021, Tregoad Holiday Park became an official member of the Cornwall Wildlife Trust's Wilder Business Network. Since then, a plethora of wild visitors have been spotted enjoying our woodland area, including Common Buzzards, Sparrowhawks, Coots, Moorhens, Kingfishers, Tawny Owls, Woodpeckers, Dragonflies, Roe Deer and more. We have also secured bat boxes and bird boxes within the greenery, with the hopes to welcome new life to Tregoad during nesting season next year.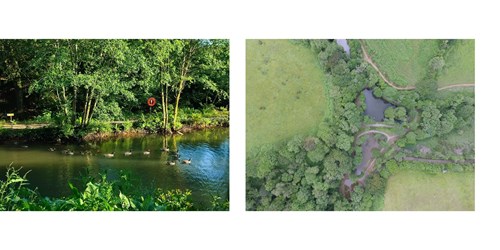 Five-star park
Waterside Holiday Group is committed to honouring the family legacy of five-star breaks, so of course we had to ensure that Tregoad Holiday Park followed in our Dorset park's footsteps! When we purchased the park just 12 months ago, Tregoad Holiday Park was a four-star park. We are very proud that Tregoad now holds a five-star Visit England award, unanimous with its sister parks: Waterside, Chesil Vista and Osmington.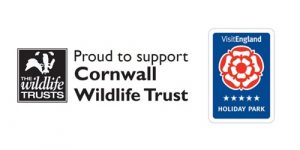 Lantic Bay
The completion of Lantic Bay has seen Waterside vision to create a premium holiday home development with breathtaking views become a reality. This time last year, this spectacular development, housing 33 luxury holiday home pitches, was simply used for grass touring pitches.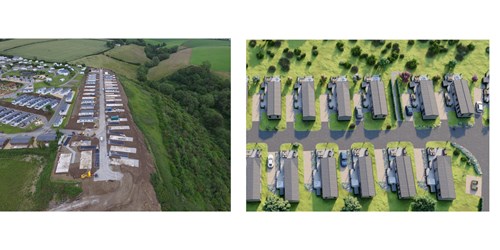 The development has since been landscaped with wildlife friendly plants, complimenting the stunning views of the surrounding valley. So far, 19 lovely owners have been handed the keys to their new Lantic Bay holiday home, ready to enjoy for years to come.
Refurbishments and redecorating
Since Waterside purchased the park, it is safe to say Tregoad has seen some serious changes! From refurbishing the unique accommodation and reception area, to sprucing up some of the finer details, including signposts, to add that unique waterside twist!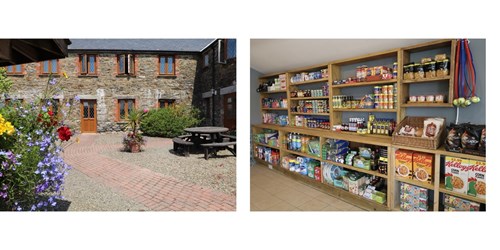 Here's just a few things that we have spruced up:
The Manor House has undergone a serious glow-up, with new furnishings and a modern kitchen fitted. Our farm cottages have also received some TLC, complimented with cosy and contemporary furnishings, to ensure that our guests feel at home.
The play park has been relocated to a safer, fenced area just outside of Stargazy Bar & Grill. The climbing frame, slide, bridges and tunnels have all been secured on a bed of sand. Moving the park left us with an even greater area to expand and enhance Stargazy Bar & Grill's outdoor space, today, this area has seen the development of a family friendly terrace area. Featuring fire pits, sandy deck chair areas, fairy lights and stylish and comfy seating areas.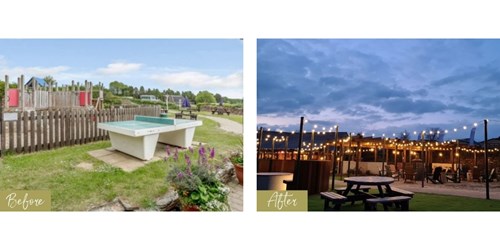 Stargazy Bar & Grill has also been transformed inside and out. Enhanced with contemporary decorations and furnishings and its shiny new menu is just the cherry on top.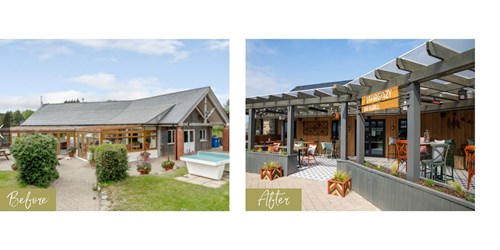 New signage has been installed around the park, to ensure our guests and owners can easily navigate that park, as well as giving the signs our unique Waterside feel.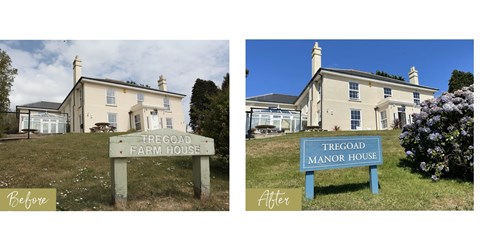 We have installed a new, easy-access entrance road leading up to the park, enveloped by traditional Cornish dry stone walls built by local professionals.
As well as this, all existing pitches on park have been completely re-landscaped and all driveways have been improved.
Busses
We have partnered up with Go Cornwall busses, so our owners and guests can be picked up and dropped off directly from our on-park bus stop! So whether you fancy a trip to Polperro, or maybe Looe, it's never been easier to take a day trip, especially since our owners go FREE!
A huge congratulations to the team at Tregoad for smashing through this last year and achieving so much in such a short time.
So… what's next?