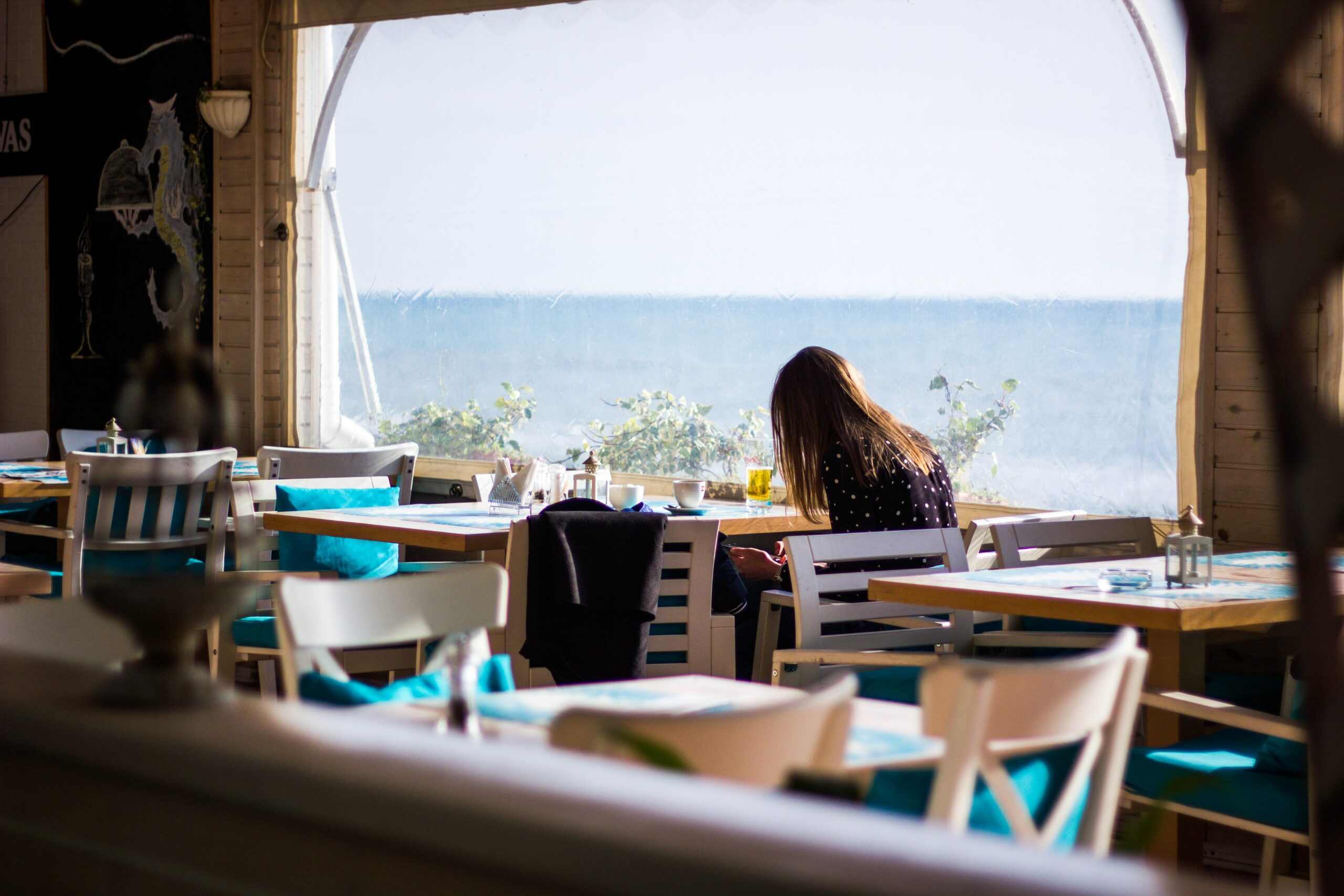 5 of the best Chesil Beach restaurants with dreamy views
23 / May / 2023
When it comes to dining out, there's nothing quite like enjoying a delicious meal while taking in views of the sea. And if you're lucky enough to be dining at a restaurant on Chesil Beach, then you're in for a real treat. Situated on the beautiful Jurassic Coastline of Dorset, Chesil Beach boasts breathtaking panoramic views of the coast and surrounding landscape, providing the perfect backdrop for an unforgettable dining experience. Find out which Chesil Beach restaurants will offer just this.
Breeze Bar and Grill
Looking for a dining experience that will tantalise your taste buds? Look no further than our restaurant, Breeze Bar and Grill, where we offer a wide range of delicious dishes for breakfast, lunch, and dinner. Our menu boasts local seafood dishes, burgers straight from the grill, grass-fed Aberdeen Angus steaks, and traditional Sunday roasts. But that's not all! We also offer fresh salads, sharing boards, and a variety of vegetarian, vegan, and gluten-free options.
We take pride in sourcing the freshest ingredients from the best suppliers on the Jurassic Coast. Our partnerships with local suppliers mean that our menu includes locally sourced produce like Dorset Rock Oysters, Blue Vinny and Dorset Red cheeses, and Portland crab. We also use meats from Jurassic Coast Meats, including free-range grass-fed Angus beef for our burgers, and sausages from a local butcher, Dennis and his Fantastic Sausage Factory.
Seafood lovers will be delighted to know that we receive fresh fish daily from Davy's Locker, salmon from one of Scotland's premier suppliers, and shellfish from Portland Shellfish, a third-generation family business located just moments away at Portland Dockyard.
If you're in the mood for something lighter, we serve hot drinks and a daily selection of fresh pastries. We also have children's meals available. So come on in and enjoy a dining experience with views to die for and quality food made with the freshest local ingredients.
Taste Cafe
Experience stunning panoramic views of the beach at Taste Cafe. This eatery is fortunate to be situated near both Portland and Weymouth Harbours, and receives fresh, locally sourced produce daily. The restaurant offers a wide variety of homemade and locally sourced food throughout the day, including breakfast, lunch, and afternoon tea with a menu that caters to all dietary requirements, ensuring that everyone can enjoy delicious offerings while taking in the breathtaking views of the beach.
The Club House
This Chesil Beach restaurant is situated on the hillside of West Bexington, is a unique dining experience boasting two rosettes. Enjoy a relaxed atmosphere, fantastic service, and delicious food inside an open-plan restaurant where you can watch your meal being prepared right in front of you while sipping a signature cocktail. Its location is ideal all year round, whether you want to snuggle up with a Sunday roast after an autumn beach walk, enjoy a colourful cocktail in the garden during the summer months, or take in the beach views as the sun sets.
The Fat Badger
The Fat Badger is located close to the coast of Weymouth displaying a rustic interior, complete with exposed brick and vintage decor which creates a warm and welcoming atmosphere. Its menu features classic British dishes with a modern twist, including freshly baked pies, succulent roast meats, and locally caught seafood. Vegetarian and vegan options are also available. The Fat Badger's extensive drinks menu boasts a carefully curated selection of craft beers, wines, and cocktails, making it the perfect spot for a relaxed evening out.
The Crab House
The Crab House Cafe is where you can savour some of the freshest seafood in town. With its own Portland Oyster beds just a stone's throw from the restaurant, you can enjoy a plate of succulent oysters on your table within minutes of them leaving the water. The Crab House's speciality is its fresh, locally sourced crabs, but its menu also boasts a variety of other seafood dishes made from fish caught within 40 miles. The restaurant has been highly acclaimed by popular media publications, making it a must-visit Chesil Beach restaurant for seafood lovers.
Where to stay in Chesil Beach
Visiting the area for a few days? At Chesil Beach Holiday Park, you can enjoy a range of modern accommodation options and stunning sea views after dining at Chesil Beach restaurants. Our award-winning holiday park is the perfect base for your seaside break. Take a stroll along the beach, enjoy on-site facilities including a swimming pool, and explore the surrounding area's natural beauty. Book a last-minute break with us now!