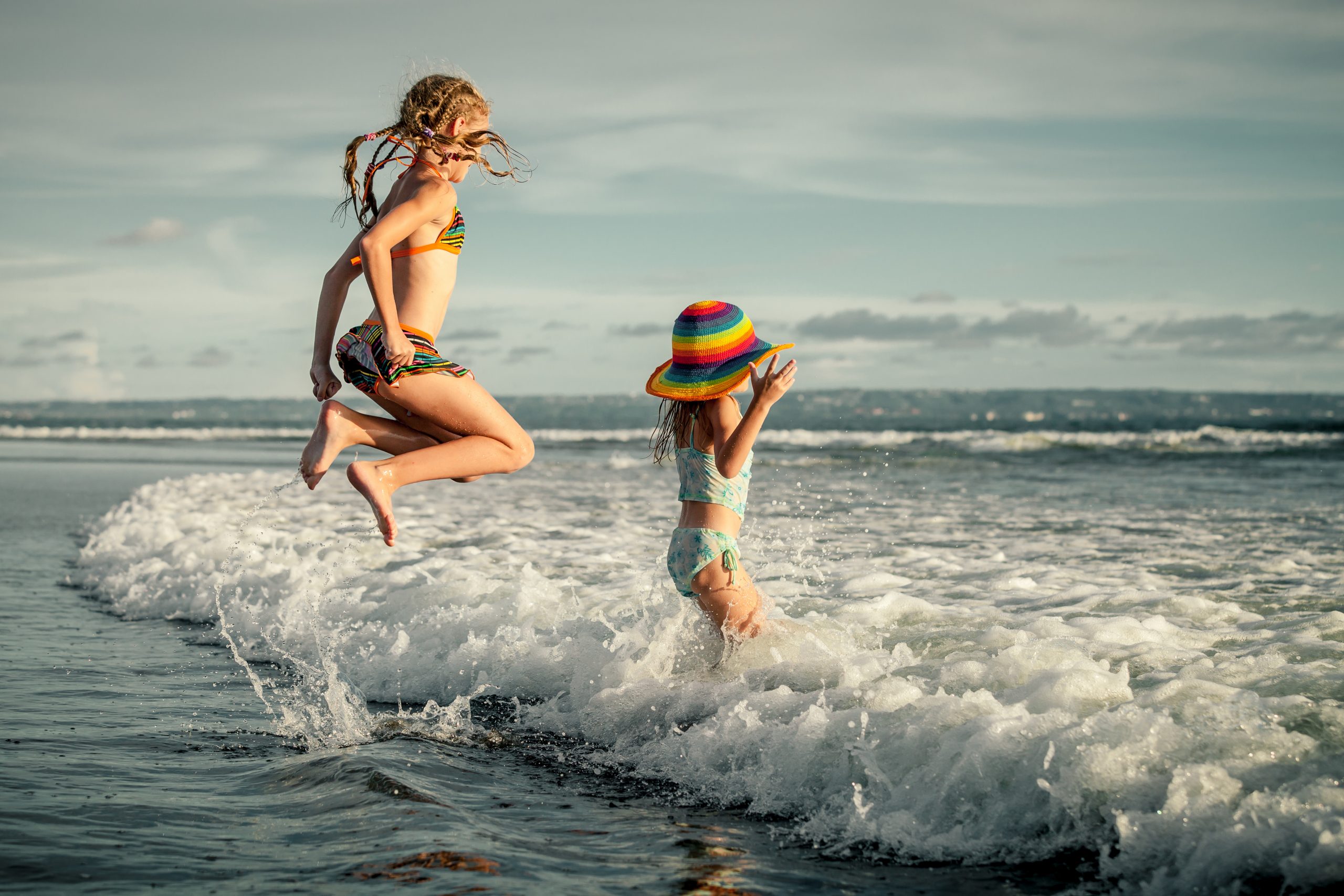 The best UK beach holiday destinations for kids
27 / April / 2022
We're all too often drawn to distant shores when booking a beach holiday. But travelling by plane with a toddler is no laughing matter, so many parents stick to British soil (or sand, in this case) in search of a place to paddle, sunbathe and build sandcastles.
In this article, we take you through our top picks for the best UK beach holiday destinations for children. Some of them may surprise you!
Why go for UK beach holiday destinations?
Whether a sandy cove or a dramatic cliff-lined coast, the UK's beaches have plenty to offer. Each corner of the UK has a different personality, from almost Mediterranean-like sandy beaches to dramatic, rugged coasts shaped by aeons of natural erosion.
Not only are the UK's beaches postcard-worthy, but they're also safe options for younger children. There are fewer sea creatures to worry about, and a far lower risk of sunstroke thanks to our more temperate climate.
Plus, you can't beat the typical British seaside experience. Think fish and chips, rock, fried doughnuts and funfairs. These all form part of the childhood memories we hold close.
Our pick of the 8 best UK beach holiday destinations for families
Studland Bay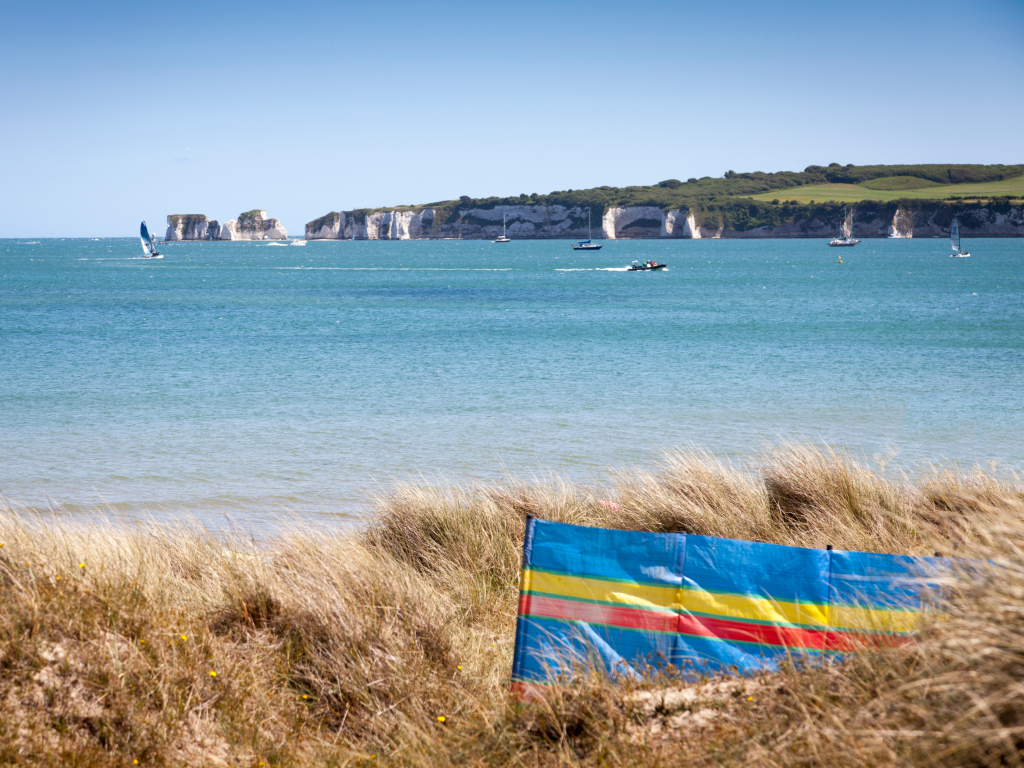 Nestled between the seaside towns of Bournemouth and Weymouth, Studland Bay is home to miles of sandy coastline. Here, you'll find a handful of child-friendly beaches primed for sandcastle building.
Extending from the eastern edge of the Jurassic Coast World Heritage site, it's within easy reach of Bowleaze Cove Holiday Park & Spa (formerly Waterside Holiday Park & Spa)
Bowleze Cove Holiday Park & Spa, which too occupies an enviable location by the much-loved Dorset coast, is packed with first-class, family-friendly facilities.
Lulworth Cove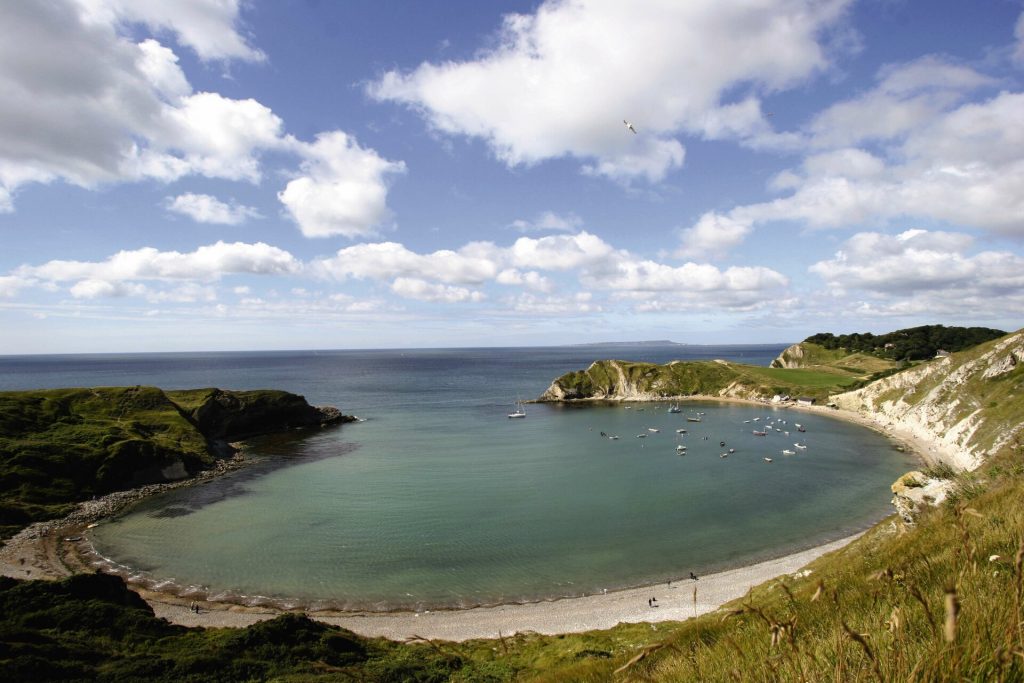 Lulworth Cove's patchwork of landforms tells of the area's rich geological history. Sitting pretty on Dorset's coast, this pebble beach is home to Lulworth Crumple, a bizarre layered formation that looks like a severed tree trunk, and Stair Hole, a series of eye-catching coves and arches formed over years of sea erosion.
From searching through rock pools to relaxing with a scoop of vanilla ice cream, there's plenty to see and do here, which makes it one of the best UK beach holiday destinations for children. Enjoy an afternoon here during your UK family holiday at either Bowleaze Cove Holiday Park & Spa or Chesil Beach holiday Park (formerly Chesil Vista).
Forvie National Nature Reserve Beach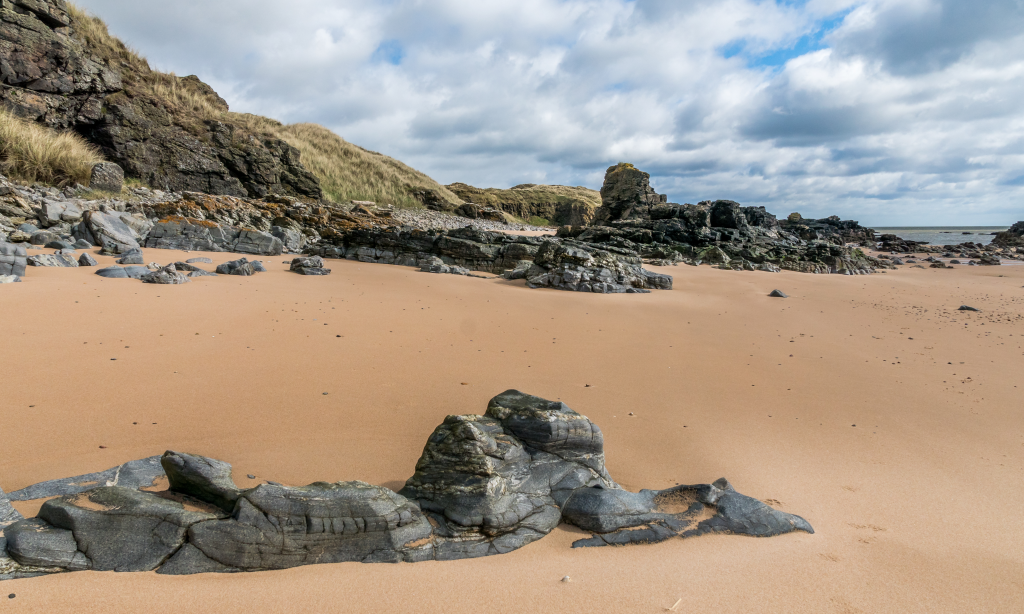 Home to some of Scotland's highest sand dunes, this Aberdeenshire beach stretches out for miles. There's plenty of space to kick up sand here and to climb up and glide down the otherworldly dunes that characterise the area.
Castle Cove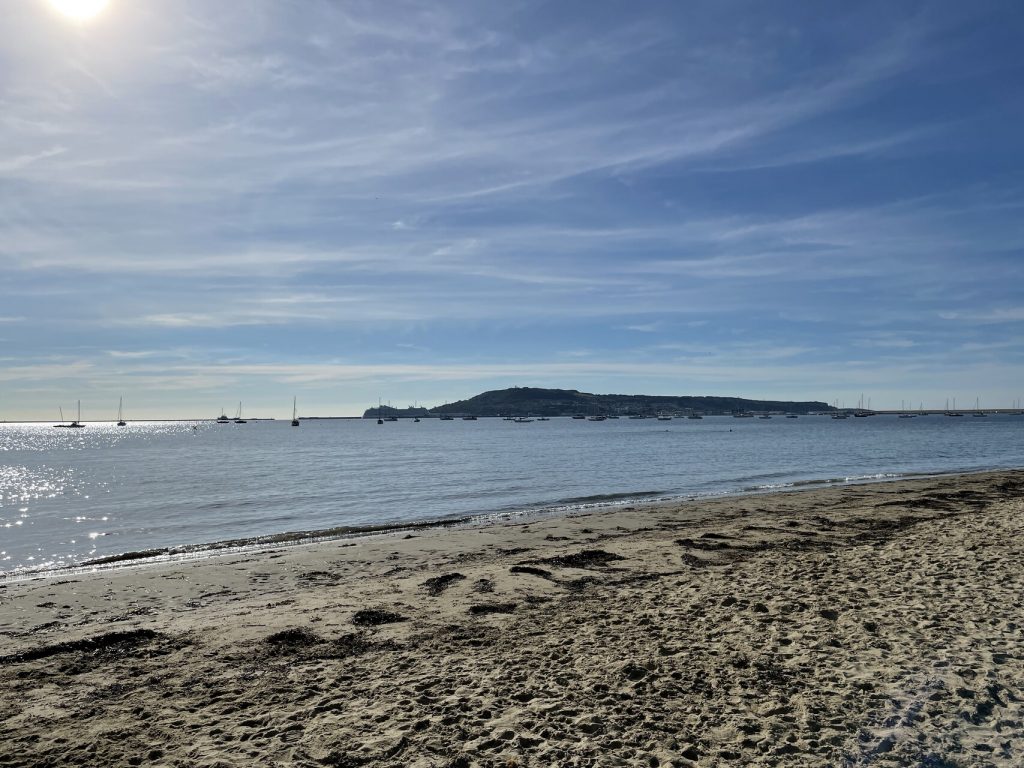 Weymouth's Castle Cove neighbours the 16th-century Sandsfoot Castle and Gardens. Framed by cliffs and verdant surrounds, its sand dusted shores slope gently into the water, meaning it's safe for paddling, and at low tide, you can introduce the kids to the sea creatures that populate the rockpools.
At just a 15-minute drive from Bowleaze Cove Holiday Park & Spa and a six-minute drive from Chesil Beach Holiday Park, it's a lovely place to spend the day while staying at either of the resorts. And if you get bored of the beach, there's plenty to entertain the little ones in Weymouth, a stalwart of the British seaside experience.
Barmouth Beach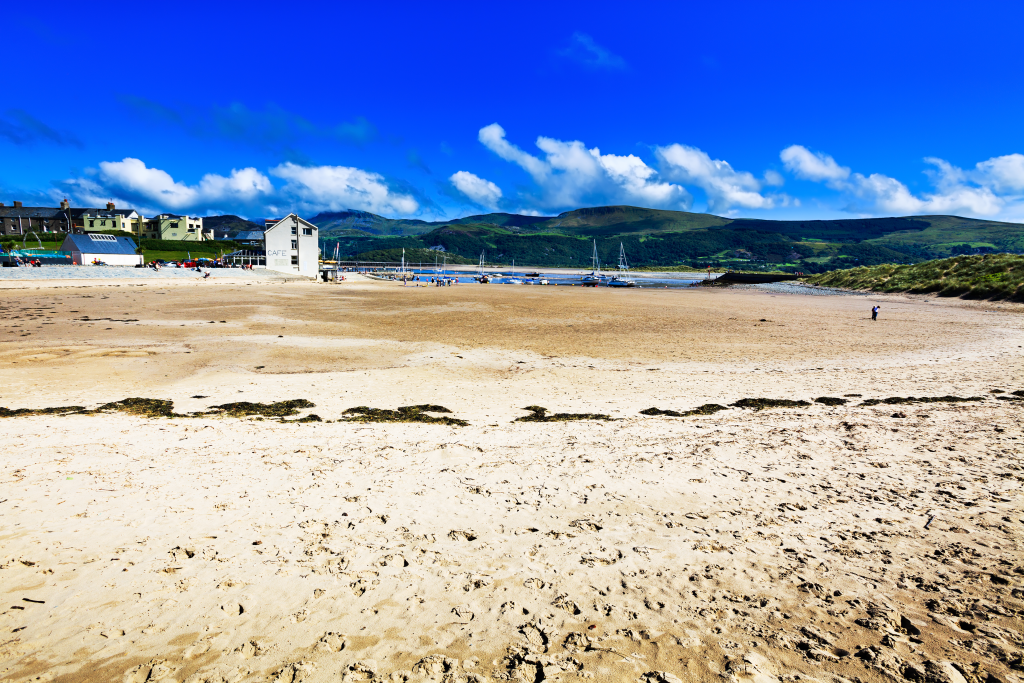 One of Wales' most popular seaside resorts, Barmouth attracts its fair share of tourists in the summer. Its seemingly never-ending stretch of sand faces west towards the Irish Sea, boasting some gorgeous views of Cardigan Bay. The beach is very accessible and has an array of shops and leisure activities on offer nearby.
Pendower Beach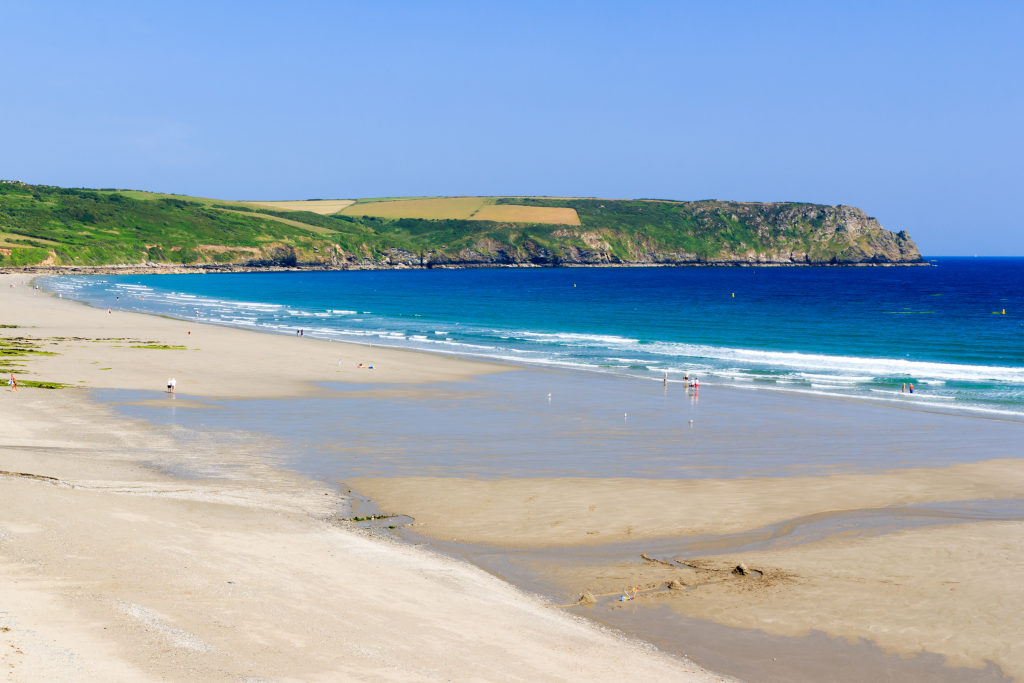 Sandy and south-facing, this slice of the Cornish Coast is popular all year round. A mile-long stretch backed by low cliffs, its rock pools are teeming with life. Pendower Beach is a great place for paddling and swimming thanks to a slope which guides you gently into the water. There are toilets and a café, so you have everything you need for a family beach day at your fingertips here.
Visit Pendower Beach while staying at our award-winning Tregoad holiday park, a family-friendly complex offering a range of activities to keep children of all ages entertained throughout their stay.
Porthpean Beach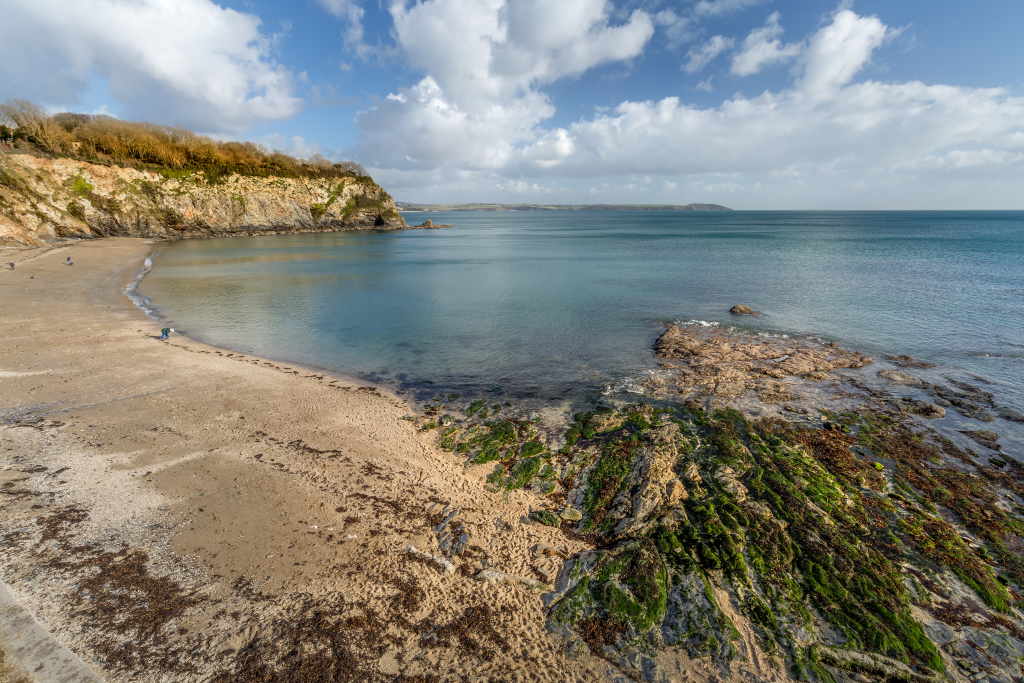 Porthpean Beach's calm waters make it a safe spot for young families who want to dip their toes into the waters that gently lap Cornwall's southern coast. A large, sandy beach, it attracts many tourists in summer and it's a great spot to set up camp for the day, with toilets, a car park and a beach shop within easy reach.
Nearby Charlestown, a shipping village, is a nice place to amble around after you've had your dose of vitamin D. Visit this beach while staying at our Tregoad Holiday Park, just a 45-minute drive away.
Cromer Beach
Norfolk's iconic Victorian resort is well-loved by its residents and visitors from all over the country. With a pier, fish and chip shops and plenty of ice cream stands, it's a great UK beach holiday destination for the whole family. While it does get crowded in the summer, the further you walk along the beach, the quieter it gets.
Ready to book your UK beach holiday? Have a look at our Dorset accommodation and our Cornwall accommodation.