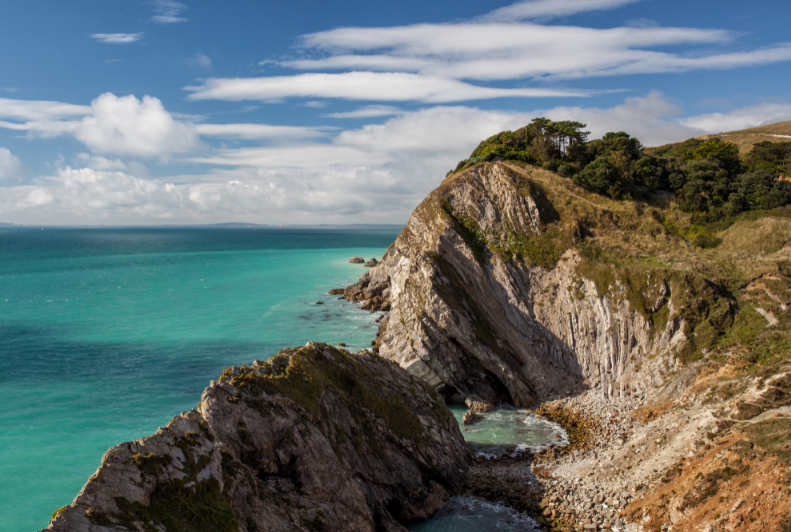 5 great teenage holiday destinations in the UK
25 / April / 2022
Some regions in the UK lend themselves particularly well to holidays for families with teenagers. Ideally, they'll combine a mixture of exciting activities, pretty, Instagrammable surroundings and characteristics that are a far cry from a teen's usual surroundings.
With that in mind, we've rounded up five options we think are particularly good teenage holiday destinations in the UK, featuring, of course, the locations of our fabulous teen-friendly holiday parks (it would be rude not to).
London
There's so much to do in London with teenagers. Some of the world's most famous attractions and photo-worthy moments are just waiting to be explored in this vibrant capital city.
Got a budding fashionista with you? Trawl the vintage markets in Brick Lane and explore past centuries' designs at the V&A Museum.
Do your teenagers have a penchant for the macabre? Visit the London Dungeon or do a spooky tour of the historic City of London to learn about its grizzly past.
For less gross and more feel-good moments, catch a sports game or concert at one of London's world-famous stadiums. Or watch a spellbinding West End show or theatre performance in Theatreland, a buzzing hub of activity.
Other adventurous options include a multitude of escape rooms, kayaking on the River Thames or ziplining in Battersea Park.
Just outside London is the Warner Bros. Studio, where you can retrace the footsteps of Harry Potter, Dumbledore and the other characters of the multi-billion-dollar film series.
There's something to suit all appetites here if it's a fun-filled city break you're looking for.
Cornwall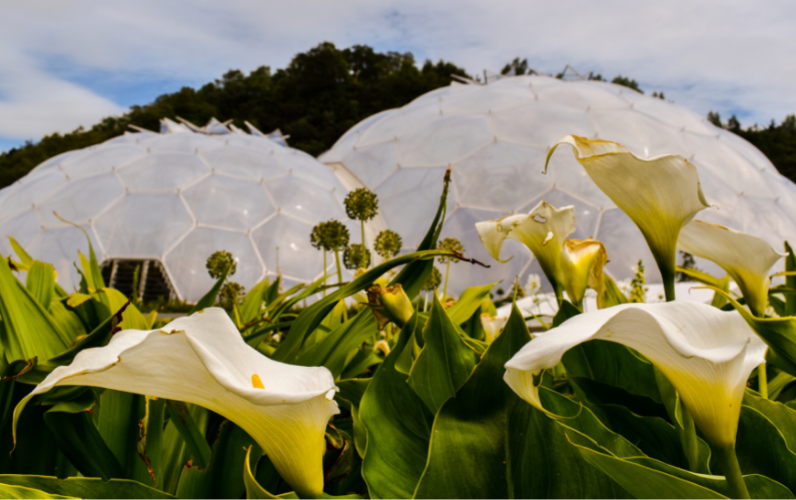 This gorgeous corner of England needs no introduction, but for those who haven't yet experienced its charm, it's home to hundreds of beaches, some of which lie on the south's Cornish Riviera.
Cornwall's coastline alone attracts millions of tourists to this region annually, and a visit here won't be as hard on your wallet as a visit to the capital.
Cornwall is a fantastic teenage holiday destination for several reasons. One of them is that it's home to our Tregoad Holiday Park. Located moments from the county's south-eastern edge it's extremely popular with families with older children due, in part, to its convenient location; several of the West Country's most breath-taking attractions are within easy reach of the resort.
Within the park itself, there's an array of facilities to stave off boredom and give you a chance to bond as a family. In the family room, you can challenge your teens to a game of air hockey or pool.
Or to unwind, head to the indoor pool to swim a few laps before making your way to our breath taking, tree-lined lakes. We also have an onsite restaurant and bar where you can enjoy tasty bites and tipples after an action-packed day.
With several attractions a close distance away, you'll be spoiled for choice. Off the coast is Looe island, a wildlife haven and nature reserve where you and your family can enjoy spectacular views back towards the mainland and of the island itself.
If you and your teens need somewhere to spread out your beach towel, you'll find it at Millendreath Beach, a sheltered cove with soft sand and rock pools.
Slightly further afield is Lanhydrock House and Garden, a National Trust site and a stunning Victorian country house with a garden and wooded estate. You can spend the whole afternoon here wandering around and feeling like a character from your favourite period drama.
Also within easy reach from Tregoad is the National Trust site Lantic Bay, where you can awe at some of the UK's most stunning natural beauty. After you've taken it all in, enjoy the view from turquoise waters – paddling, anyone?
Finally, less than a 40-minute drive away from the park, you can experience the wonders of the otherworldly Eden Project which is capable of transporting you through tropical and Mediterranean climates – no passport needed!
Pembrokeshire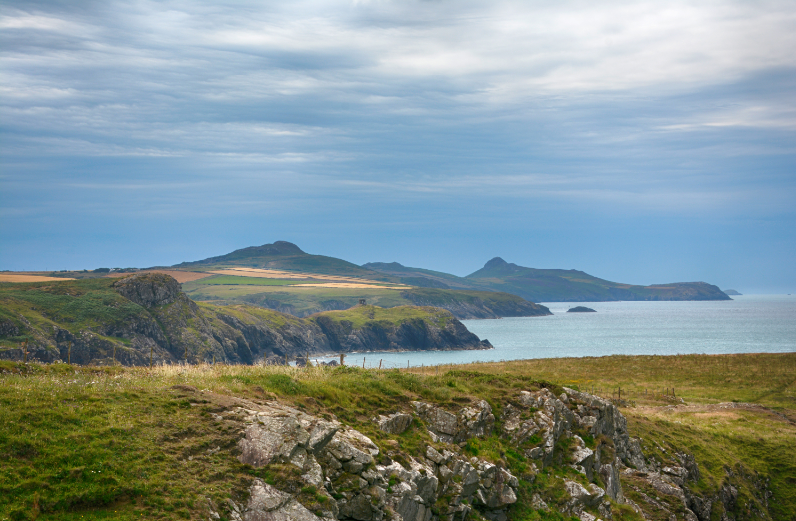 If you're looking for a UK teenage family adventure holiday, Pembrokeshire offers plenty of gorgeous walks and cycle routes, stunning mountainous scenery and more.
The Welsh county is home to the majestic Preseli Hills mountain range and the 190-mile Pembrokeshire Coast Path. Its coastline is so beautiful, that it was rated by National Geographic magazine experts as the second-best in the World! Along it, you'll find opportunities for water sports and puffin watching. Binoculars at the ready!
As well as dramatic coastlines, you'll find picturesque castles and beaches, a fascinating 15th-century merchant's house and much more.
Weymouth

If you're after a mixture of history, fun and stunning natural beauty, look no further than Dorset. A well-known, UK seaside town, Weymouth is one of the county's best teenage holiday destinations.
Home to an array of attractions that will appeal to this age group and younger children alike, It's also the location of our Bowleaze Cove Holiday Park & Spa (formerly Waterside Park & Spa), making the resort perfectly placed to explore everything the hugely popular area has to offer.
Our expansive park boasts a package of facilities that will keep teenagers and parents entertained throughout their stay.
We have a leisure complex with heated indoor and outdoor swimming pools, waterslides, a state-of-the-art gym, sauna and steam room, and not to mention a spa! So you can treat your teenagers to a well-deserved pampering session while you're here.
Our park also boasts a football pitch and acres of ground you can jog or cycle through, giving you plenty of opportunities to keep the family active while away.
There are lots of other things to get your teenagers involved with here, including archery, an arcade, and kayak and paddleboard hire. Take your chosen vessel to one of several beaches just a short drive away for a fun-filled day out.
Other attractions in and around Weymouth include a fun park with rides, an aquarium, museums and an impressive fort – a recipe for a perfect UK family holiday.
The best thing about Weymouth is that, since everything is within close proximity, there's no need to spend endless drawn-out car journeys to arrive at your chosen destinations.
Tempted? Explore accommodation in Weymouth.
Chesil Beach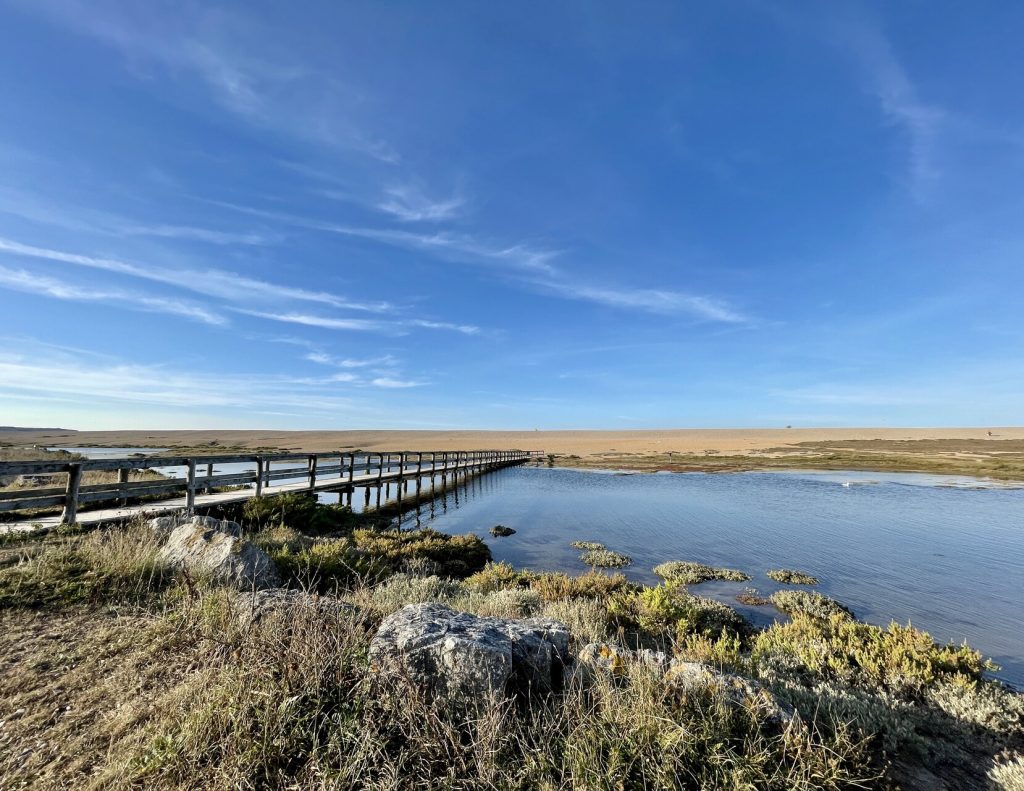 Chesil Beach is one of the UK's most well-known strands of coast. It was so loved by author Ian McEwan, that he wrote a novella on it. An 18-mile long shingle barrier protecting Dorset's southern edge, it forms part of the Jurassic Coast World Heritage Site.
The novelist wasn't the only one who's been impressed by its scale and appearance over the years. The readers of Country Life magazine voted the view of it from the coast road above Abbotsbury as Britain's third best.
Chesil Beach is a location that appeals to the explorers within us, so it's a great destination for families with teenagers.
Nearby, you'll find Fleet Lagoon, one of Dorset's most popular attractions and one of the few remaining undisturbed brackish lagoons left in the world. So huge in scale, it's only 6km short of the length of the Lake District's most lengthy.
If you want to learn about the area's history, step back in time at Abbotsbury, a historic filming location for several famous movies.
You can go back even further in time to Earth's humble beginnings on the famous Jurassic Coast. It's a treasure trove for budding geologists and historians, with rocks from the Triassic, Jurassic and Cretaceous periods shaping a sweeping coastline that goes on for miles.
A Chesil beach holiday is one for the older teens who appreciate nature at its finest. You can soak in the scenery and create magical moments in one of the UK's most beautiful teenage holiday destinations.
After a long day exploring, you can rest assured that at Chesil Beach Holiday Park, you'll have everything you need to unwind at your fingertips. There's a heated indoor pool with a water slide, an amusement arcade, gym, fully licensed bar, restaurant, and an exciting programme of evening entertainment. Book your Chesil beach holiday now.