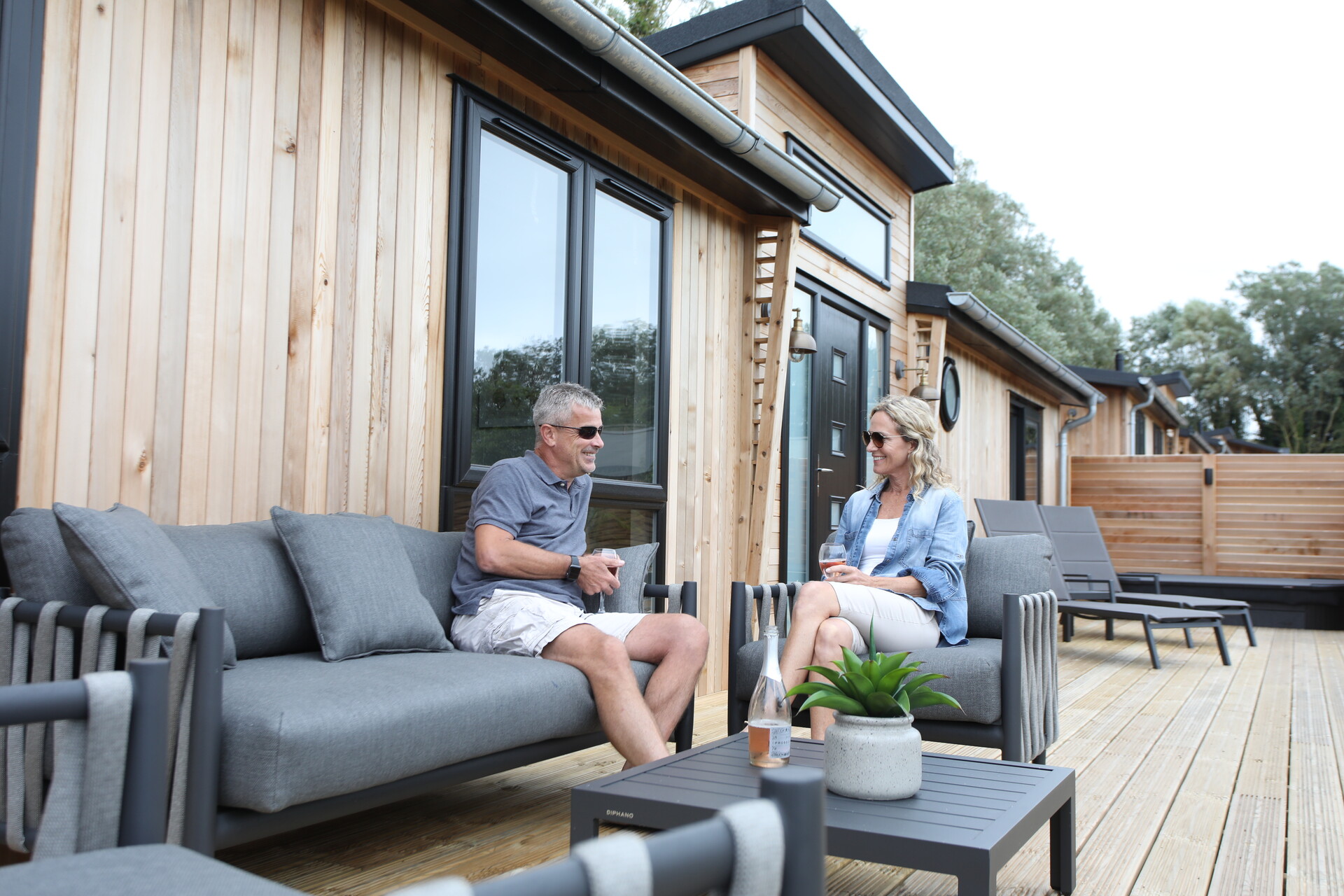 What to Take on a Caravan Holiday
02 / November / 2023
There couldn't be a better time to break new ground when it comes to adventurous holidays in the UK. Among the more imaginative family holiday opportunities available, camping, caravanning and glamping are more popular than ever. If you're about to embark on a caravanning adventure, our What to Take on a Caravan Holiday guide is a must-read!
Here's everything you'll need to transform a family camping trip into the holiday of a lifetime.
Caravan Paperwork and Keys
If you're taking your own caravan, make sure you have all the required legal documents related to the driving, use and operation of a caravan before you set off. You'll need to keep these on hand, and, of course, you'll need keys to get you on the road. Always keep a spare set on hand just in case!
Cookware and Utensils
When it comes to food preparation, knowing what to take on a caravan holiday can be tricky. If you're taking your own caravan, you'll need to bring pots, pans, utensils, plates, bowls, cups, cutlery, spatulas, tongs, can openers, washing-up liquid, tea towels, dishcloths, sponges and food storage containers. Bin liners and a bin are also highly recommended.
If you're fortunate enough to be glamping or staying in a static caravan, all your cookware and utensils will usually be provided. Holiday homes will have fully equipped kitchens, with an oven, microwave, hob and fridge included.
Toiletries & Towels
Be sure to pack ample supplies of your family's favourite toothpaste, soaps, shampoos and assorted sundries to keep everyone feeling clean, happy and refreshed.
Remember to bring enough towels, plus a few spares to keep a steady flow of clean, dry linen!
Most glamping and static caravan parks provide bedding and bathroom towels. Check before booking and cut down on unnecessary packing and hassle!
Emergency Supplies
No one expects a major holiday emergency, but it's always a good idea to have some basic supplies on hand for those little unavoidable ones. Being prepared with plasters, cotton wool, antiseptic lotion and perhaps a few little treats can make all the difference for cuts and scrapes.
Food and Drinks
If you're planning on self-catering, keeping a supply of food and drinks on hand is always a good idea. If you're planning to eat out, stocking up with a range of favourite snacks and drinks is still a good idea to keep hunger at bay during delays.
Don't forget to bring coffee, tea, herbal teas and other beverages.
Weather-Appropriate Clothing
When caravanning in the UK, keeping a supply of umbrellas, raincoats, hats, scarves and wellies on board is just good planning.
When it comes to dressing for the British weather, deciding what to take on a caravan holiday is pretty straightforward. Be prepared for all eventualities and you'll be fine.
Holiday homes usually have central heating to keep guests toasty warm, however, you can never be too prepared! Remember to pack your favourite pair of comfy slippers, some warm socks, and some hot water bottles for colder nights.
Power and Charging Equipment
There's nothing worse than having all devices run out of power at the same time, just when you need to make that emergency call or find essential information online. Be sure to stock up with power cables, chargers, power banks and anything else you'll need to keep communications running smoothly.
What to Take on a Caravan Holiday for Entertainment
Remember, you're on holiday to have fun and spend quality time together. There may be times when a few well-placed magazines, books, board games or puzzles will save the day!
If you like fishing or water sports, remember to bring along all your essential equipment as well as any bikes or hiking gear that might make your trip more fun!
All Aboard!
With everything on board, you're now ready for the camping adventure of a lifetime!
Alternatively, you could simply arrive in style, check in, and enjoy a stress-free, self-catering, static caravan on one of the UK's luxury caravan parks.
Camping and Glamping in Dorset
Our flagship park, Bowleaze Cove, in Dorset offers glamping with hot tub holidays luxurious Safari Lodge accommodation and comfortable self-catering caravans just a short stroll from the beach.
As well as all the usual holiday home facilities, we also provide bedding and bathroom towels in most of our accommodation.
Simply bring along beach towels for swimming in the sea or heading off to the pool! (Towels are excluded in our Classic accommodation).
We also have an onsite laundrette! And if you do happen to forget any of those essential grocery supplies and breakfast beverages, we also have an onsite shop, where you can stock up on everyone's favourites!
*Glamping and static caravan holidays can dramatically reduce your concerns about what to bring on a caravan holiday!
And don't forget that most holiday parks provide daytime and evening entertainment and activities for all the family!
By booking a last-minute break with us, you'll be free to enjoy some of Dorset's most spectacular beaches and breathtaking countryside, knowing that all your needs are provided for as you indulge in your favourite activities.