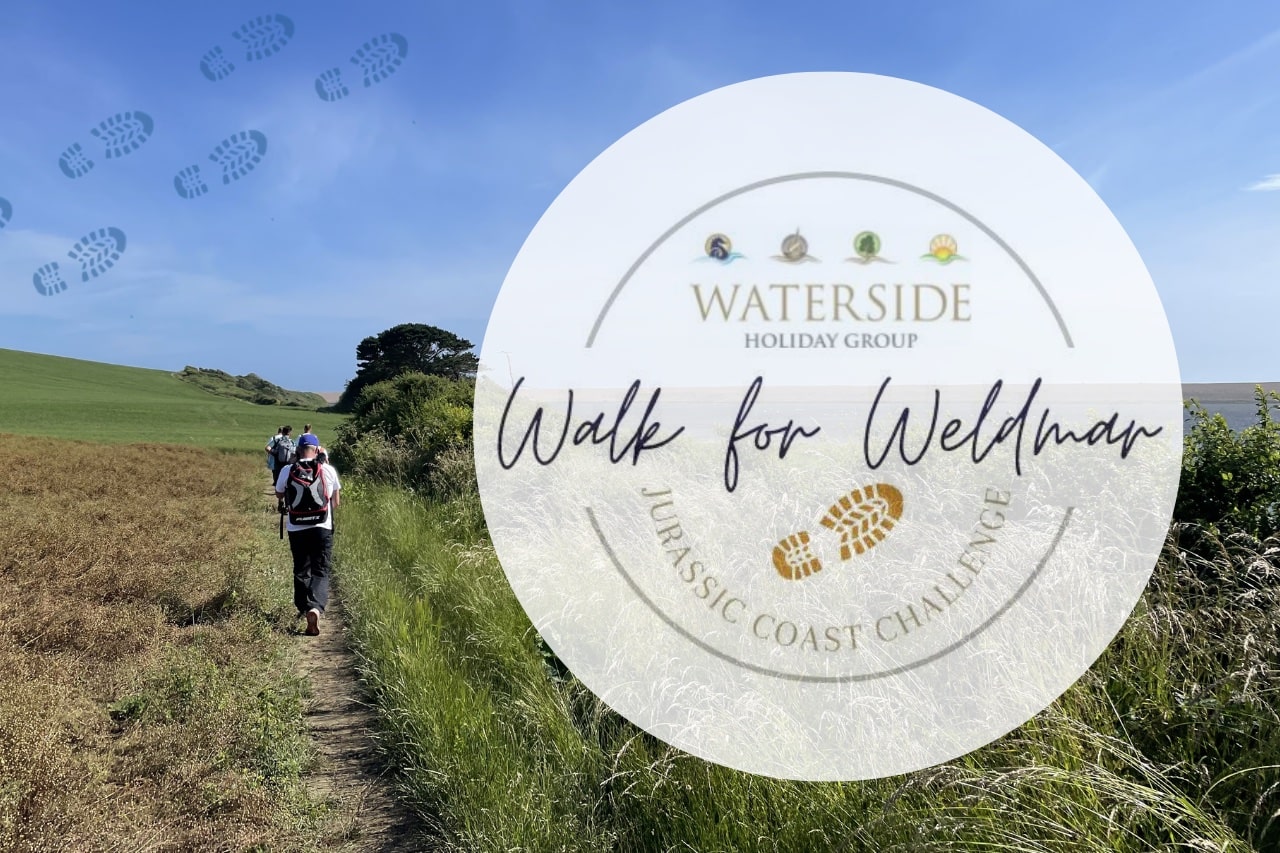 Waterside's walk for weldmar hospicecare
08 / June / 2021
Our teams across Waterside Holiday Group have joined forces to raise money for Weldmar Hospicecare. Here at Waterside, we recognise the importance of this charity and the vital part it plays within our Dorset community. Weldmar's free service offers specialist end of life care to those in need, whilst doing all they can to support affected families at this crucial time.
Weldmar, like many charities, have suffered and lost much needed support and donations because of the effects of Covid-19 and national lockdowns. With only 21% of their funds provided by the NHS and the rest collected through fundraising activities and donations, they need our support more than ever! We want to ensure that this charity continues to thrive, by fundraising to make sure that they have the money to continue their amazing work and fund their committed team of nurses, doctors, therapists, social workers and counsellors!
Waterside Holiday Group seek to help raise awareness and give this dedicated charity the support it needs (and deserves!). But due to the nature of our lively business, most of our team aren't able to join in on Weldmar's weekend Jurassic Coast challenge… So we decided to organise our own! Our staff will be participating in a 24 mile walk from Golden Cap, the highest point in the South West of England! Back to Chesil Vista Holiday Park in Weymouth on Tuesday 6th July.
If you would like to sponsor Waterside Holiday Group's Jurassic journey to raise money for such an important charity, you can do so by clicking here!
Thank you for your continued support!