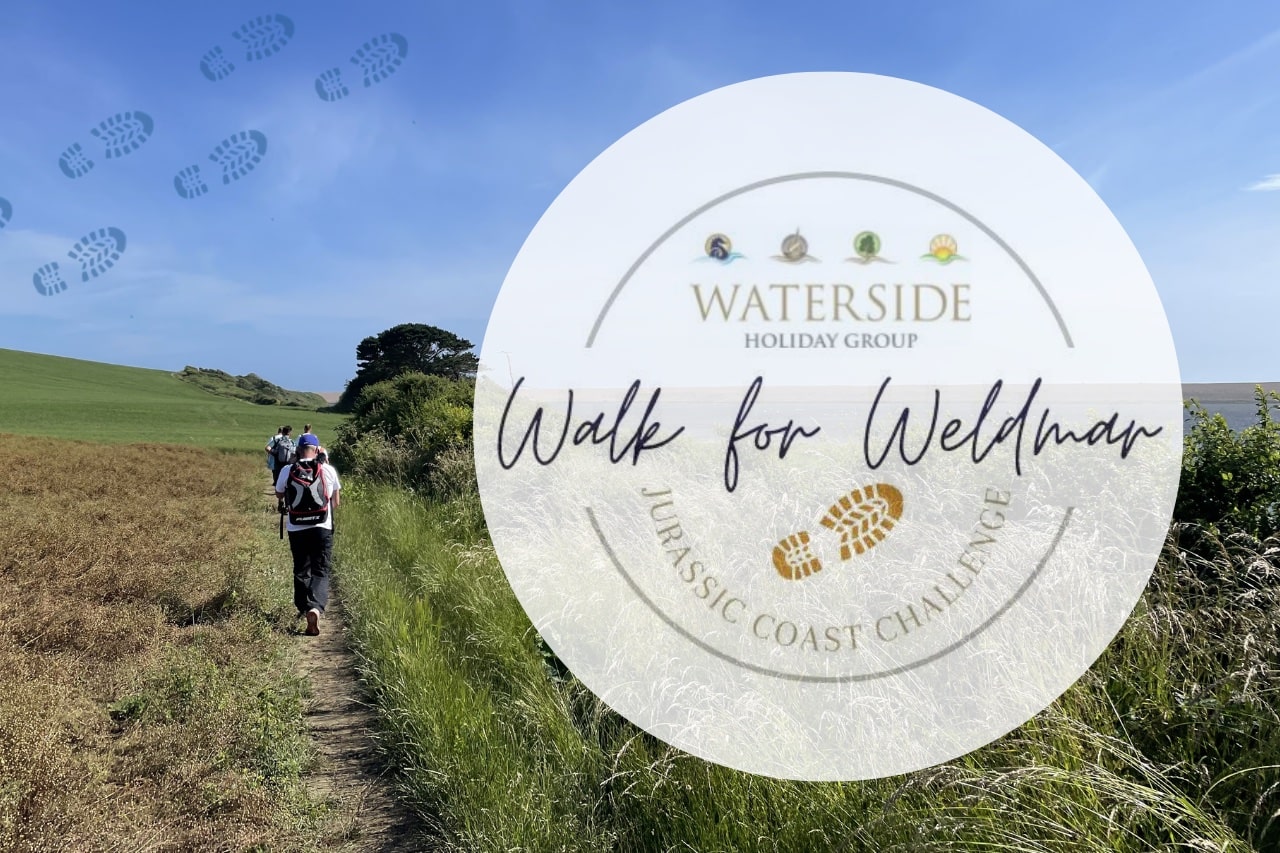 Waterside raises £5,326 for Weldmar Hospicecare
12 / July / 2021
On the 6th July our teams at Waterside Holiday Group came together to take on a 24 mile hike from Golden Cap to Chesil Vista Holiday Park. Team members from Waterside's maintenance, marketing, grounds, sales, ownership, HR and entertainment departments departed from Waterside Holiday Park bright and early, to travel to the starting point of their great adventure to raise money for Weldmar Hospicecare.
The walk began at the peak of Golden Cap, as one of the highest points on the south coast, the Cap offers panoramic views, stretching from Portland Bill, to as far as Dartmoor on sunny days. Raring to go, the team set off on their charity walk, and despite tackling steep hills, muddy puddles and unpredictable English weather, their motivation to raise money for such a deserving charity and the excellent team morale kept them going!
Over 10.5 hours and 65,000 burning steps later, the team reached their finishing line: our very own Chesil Vista Holiday Park!
Where they were greeted with hot food and a celebratory cider or two! Waterside Holiday Group raised over £2,500 in donations, with Waterside Holiday Group matching the amount and contributing additional funds to bring the total to a jaw-dropping £5,326! Congratulations to Tom, Owen, Scott, Pete, Victoria, Ryan, Samantha, Allen, Harry, Nicole, Becca, Laura & Phil for taking on and smashing this challenge and a massive thank you to everyone that supported them! These donations will provide much-needed funds for such an amazing charity affected by the implications of Covid-19, helping them to continue providing free, specialist end of life care within our Dorset community.