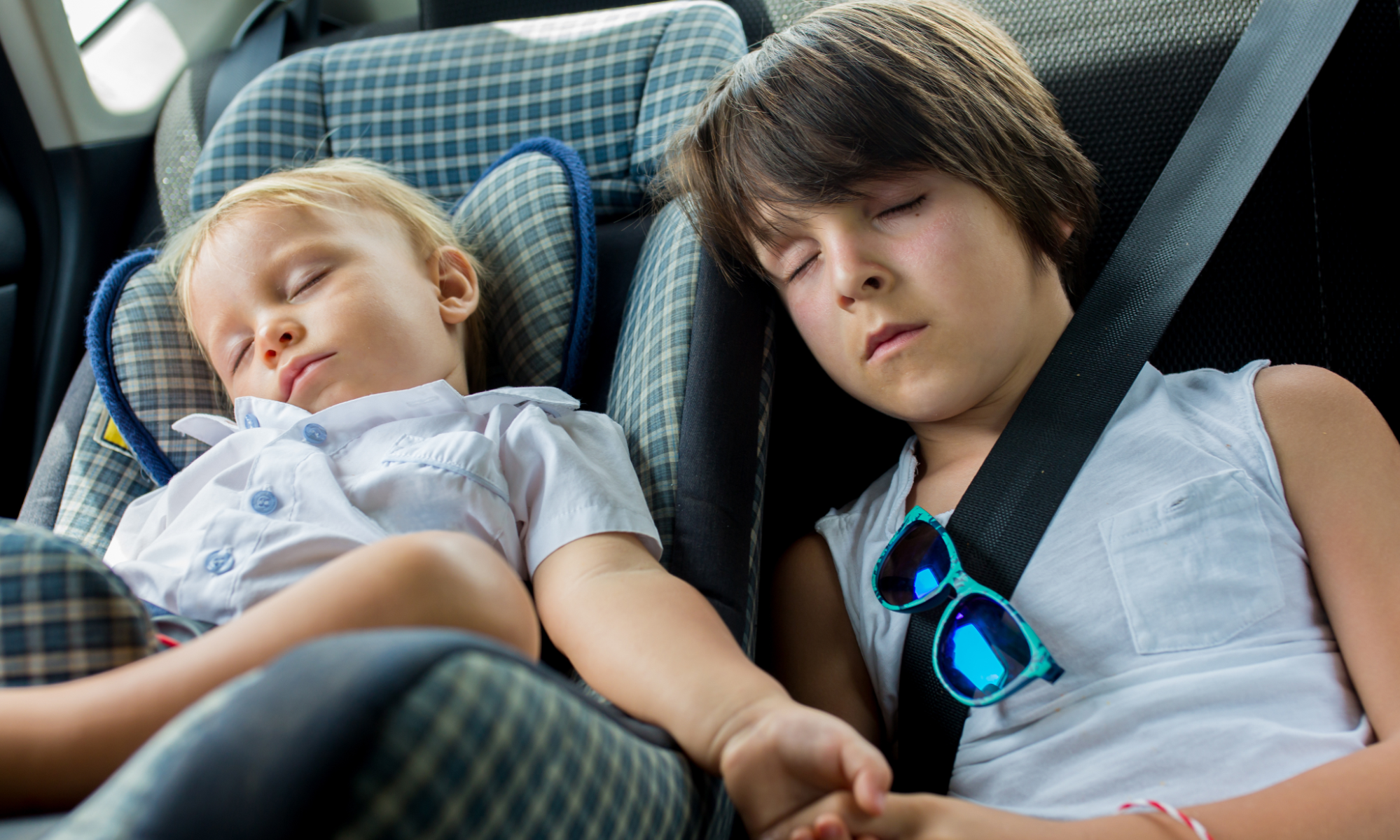 Travelling with children: a survival guide
21 / June / 2022
Travelling on holiday with children can be daunting, but with a little preparation, a getaway can be a rewarding escape for the whole family. Here are some essential tips for travelling with children that should help keep the tantrums at bay!
Travel within the UK
Depending on the age of your offspring, you may want to consider sticking to a family holiday in the UK. This way you can avoid missing nap times and evade unexpected problems at the airport, such as flight delays. The UK has a wealth of child-friendly destinations, with summer beach holidays often a popular choice for parents and youngsters. 
Choose self-catering
You can ensure that your accommodation is family-friendly by opting for self-catering facilities in a private cottage or apartment. This means you can easily prepare bottles, healthy snacks, and meals for the family. It also means youngsters get their own rooms – rather than the whole family being confined to a solitary hotel room. Holiday parks are a popular choice with families, as they offer a range of accommodation and plenty of entertainment for all ages.
Bring plenty of food, drinks and snacks
It's always a good idea to have plenty of healthy snacks on-hand for your child. If your child is young you could opt for fruit purees to keep them busy for a bit. If you're journeying with a baby, you will need to make sure you have enough sterilised bottles and milk for the trip. Luckily, young babies tend to fall asleep in the car and on the train!
The essentials when travelling with children
Don't forget to have a bag to hand with all your essentials for the journey. You can find numerous essentials lists online, many of which include wipes, nappies, nappy bags, changing kit, first aid kit, medication, sun cream, comforters and bibs.  If you're travelling by train then a portable high chair may come in handy, and if your child is snacking on the go, wet wipes will be invaluable – for those messy fingers and faces!
Take spare clothes
Whatever the weather, it's always handy to pack a spare jumper when travelling with children. Otherwise, cooler evenings or powerful air-conditioning can leave your child feeling chilly. You should also bring a spare set of clothes for young children, as there's no telling when they may have a little accident (cue: vomit, 'poonami' or just general spillage of food/drink!).
Entertainment
Be sure to bring some books and a tablet or computer with your child's favourite TV show downloaded onto it (to avoid any internet connection issues). Whether they're a fan of Peppa Pig, sensory TV or are at the age where they'd rather watch a Pixar film – it's a great way to keep them entertained for an hour or so! You may also want to pack some of your children's favourite toys – for both the journey and intervals during the holiday.
Avoid peak travel times
Whether you're travelling with children on holiday by car or by train, it's a good idea to plan your journey so that you avoid the rush hour commute. Traffic jams and packed commuter trains can lead to unnecessary stress for both you and your little ones. Avoid travelling before 9.30 and between 4-7pm to escape rush hour. If travelling by train, this has the added benefit of cheaper, off-peak fares.