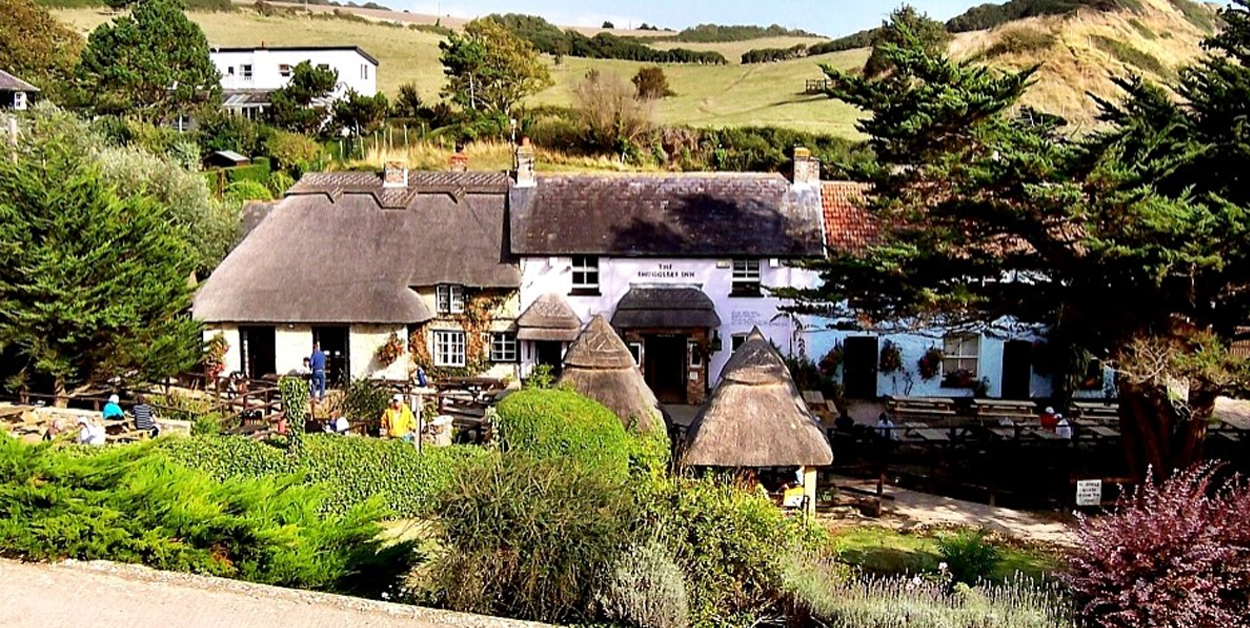 The best coastal pubs in South Dorset
03 / March / 2021
We can't wait to welcome you for your caravan holidays in Dorset. We know you'll find plenty to keep you busy during your stay but we also hope you'll make time to completely relax and unwind. With that in mind, what better way to enjoy a lazy afternoon than visiting one of the many nearby pubs?
There's nothing quite like discovering a local ale while sitting in a picturesque beer garden, or tucking into a delicious and hearty plate of pub food. Fortunately, you are spoilt for choice during caravan holidays in Dorset, as we have a fantastic selection of great pubs nearby.
We've put together a shortlist of our favourite pubs near our Dorset holiday parks to get you started as you daydream about your break. So, why not plan a long coastal walk featuring a coastal pub en-route? Or schedule your visit to a village or town around lunch somewhere inviting? Or just simply have a night off from cooking and indulge in delicious local food and drink?
Many people bring their dogs along for holidays in Dorset and most of the pubs on our list welcome canine guests. However, please check before you visit if you are planning to take your dog with you.
The Smuggler's Inn, Osmington Bay
Just five minutes' walk from our Osmington Mills Lodge Park (formerly Osmington park) is the superb Smuggler's Inn. Packed with character, this historic building was once the headquarters of Pierre Latour: a 17th century French smuggler.
Nowadays, this welcoming coastal pub is a destination for all seasons. In the summer, sit outside and enjoy fantastic views of the Isle of Portland while in winter months, cosy up by a roaring log fire.
Whenever you visit, there will be something delicious on the substantial menu to suit the whole family.
The Castle Inn, West Lulworth
If you take a trip to Lulworth Cove during your Dorset holidays, be sure to pay a visit to The Castle Inn.
This traditional, thatched building makes for a picture-perfect pub and a lovely place to spend a few laid back hours. Choose something from the all-day menu or just enjoy a drink in beautiful surroundings.
Outside, the courtyard and terraced garden certainly help you to make the most of lazy summer days on holiday.
The Ship Inn, Weymouth
Take a seat, grab a drink and tuck into a delicious plate of food at The Ship Inn. Right in the middle of the action on Weymouth Harbour, this is the perfect place to relax and watch the world go by.
The upstairs restaurant area has fantastic views of the boats coming and going, while the outside courtyard means you won't miss a minute of beautiful sunshine during your visit. In the cooler months, you can be sure of a particularly warm welcome as the roaring log fire will be inviting visitors to relax in comfortable surroundings.
Whichever Waterside park you choose for your Dorset caravan holidays, Weymouth and The Ship Inn are convenient and well worth a visit.
The Elm Tree, near Chesil Beach
This historic pub in the village of Langton Herring is not only picturesque but also packed with fascinating history. Supposedly haunted, it used to be frequented by smugglers and wreckers. In later years, during the Cold War, it was the secret rendezvous for Russian Spies.
While years ago you'd be rubbing shoulders with dubious characters at The Elm Tree, nowadays you are more likely to meet friendly locals and walkers. Much more favourable company during your Dorset holidays!
Sit indoors next to the open fire, or outside in the beautiful garden and enjoy drinks and good food while you relax. This is the perfect place to stop during a walk in the area.
The Acorn Inn, Evershot, Dorchester
The Acorn Inn is worth the trip slightly inland. Thomas Hardy fans will know it was featured in Tess of the d'Urbevilles but you don't need to know the story to appreciate this enchanting 16th century coaching inn.
In the heart of a quaint village surrounded by glorious countryside, a trip to The Acorn Inn will add something special to your holidays in Dorset. Old beams, roaring fires and even a skittle alley add to the cosy atmosphere indoors, while the picturesque outside space allows you to soak up the sun as you enjoy your delicious food and drinks.
The Cove House Inn, Portland
If you visit Portland during your Dorset caravan holidays, consider visiting The Cove House Inn for a drink or a bite to eat. Set right on Chesil Beach, this pub offers unbeatable views of the 18 mile beach and Portland cliffs.
Be sure to stay until sunset when you can sit back and watch the sun sink over Lyme Bay. Delicious food and a wide range of drinks will make the decision to stay a little longer an easy one.
On a calm, sunny day the views are breathtaking. However, don't let stormy weather put you off a visit. Cosy up by the open fire and watch the waves crash on the beach. The view is always phenomenal from The Cove House Inn.
The Springhead, Sutton Poyntz, near Weymouth
This delightful country pub is just inland from Bowleaze Cove Holiday Park & Spa (formerly Waterside Park and Spa). Set in the small village of Sutton Poyntz, The Springhead is welcoming and characterful with a log fire for winter and glorious outside spaces for summer.
The Springhead is surrounded by gorgeous countryside and is the perfect place to pop in if you are taking a trip to see the nearby White Horse. Why not make it a full day out and stay to sample something from the delicious menu?
Where to stay
Now you know which pubs in Dorset are worth checking out, why not book your accommodation nearby? We have three luxury parks in the region: Chesil Beach Holiday Park, Osmington Mills Lodge Park and Bowleaze Cove Holiday Park & Spa.