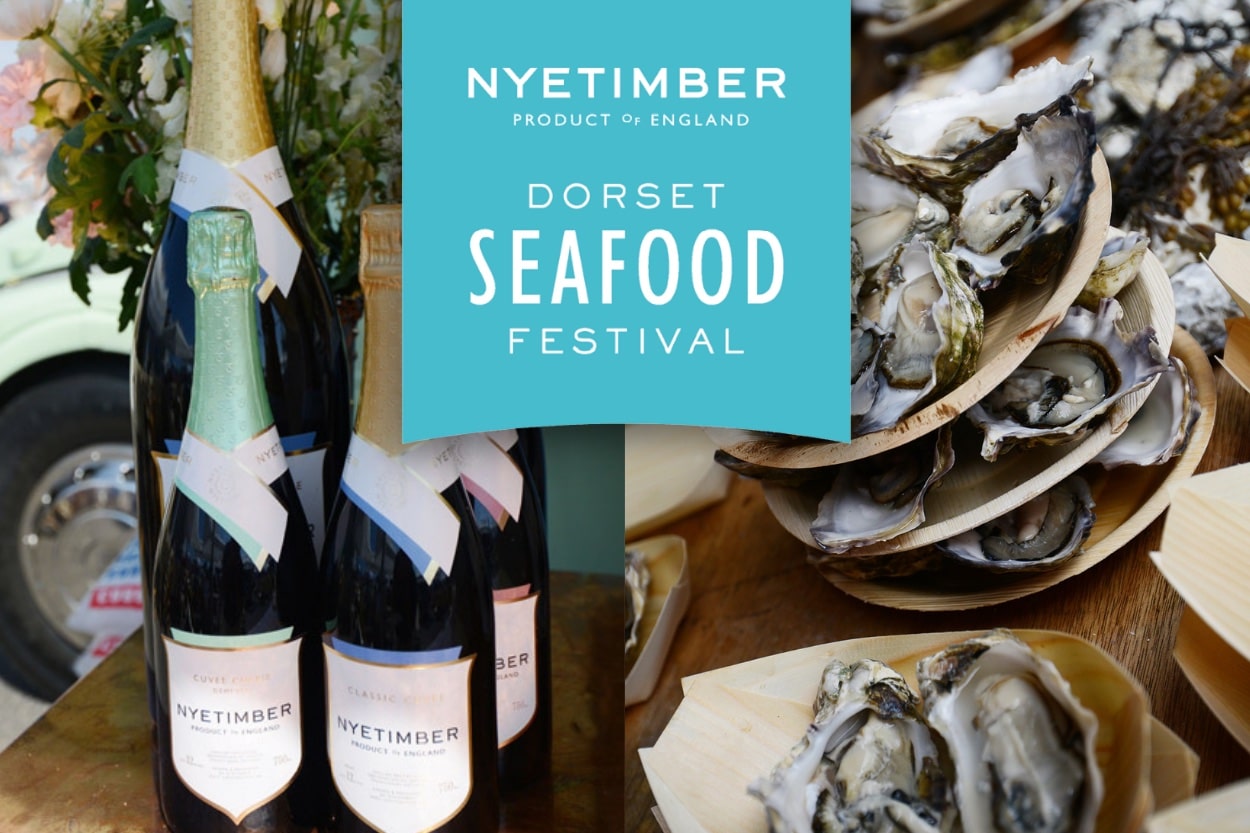 Take a dive into the Nyetimber Dorset seafood festival 2021
21 / June / 2021
The award-winning Nyetimber Dorset Seafood Festival will be taking place this September at a new location! To conform to any government restrictions, the festival will be held at the Weymouth Pavilion peninsula overlooking the Jurassic Coastline.
You'll be hooked on the selection of responsibly sourced seafood and English sparkling wine, whilst the kids set sail towards the exciting entertainment! Work up a hunger by getting the family involved in hands-on sessions, expand your knowledge on underutilised species and cheer on national chefs, as well as our much-loved local seafood heroes!
Get everyone together this September! With so much to offer, the whole family is sure to have a fin-tastic time. Sample the mouth-watering seafood and fresh, local produce that the festival has to offer, then treat yourself to a or bottle (or two) of refreshing English wine. All whilst observing seafood experts debate the future of our oceans!
The Nyetimber Seafood Festival sets out to raise money for the Fishermen's Mission charity, to keep them swimming along nicely. So come along on the 11th or 12th September 2021 for an entertaining and educating day out with the family! Be sure to show your support by contributing to the only fishermen's charity that provides emergency support, as well as practical, financial, spiritual and emotional care for fishermen!