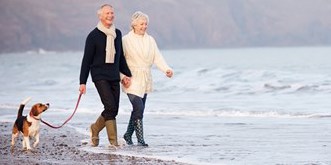 More opportunities to enjoy a Waterside Group holiday!
05 / October / 2020
Enjoy a Waterside Group Break earlier than ever next year!
After a difficult year for everyone, we were delighted to be able to re-open our parks safely from July 4th, and since re-opening we have been blown away by the demand for a Waterside Group holiday.
So, to ensure that we can cater for this demand and give everyone the break they need we're extending our 2020 holiday season into November and we'll also be offering holidays from 12th February next year!
November Holidays
Waterside Holiday Park & Chesil Vista Holiday Park will be open until 30th November, offering the perfect location for a wintery getaway. With plenty to do on park including a dip in our heated indoor pools, weekend dining in our award-winning restaurants and a selection of on park entertainment. Plus – all our accommodation is double glazed with central heating, so you can enjoy cosy evenings in your five-star accommodation.
We'll also be opening Osmington Holiday Park on weekends throughout November, so book your winter log cabin holiday now! The perfect place to stay and explore Dorset's outstanding nature trails or enjoy wintery walks along the world-famous Jurassic Coast path.
February 2021
Next year we'll be opening Waterside Holiday Park, Chesil Vista Holiday Park and Osmington Holiday Park earlier than usual on Friday 12th February.
Whether you're looking for a February half term holiday for the family in Weymouth, a romantic hot tub holiday over valentines' weekend, or a peaceful midweek getaway – we know you'll enjoy your Waterside Holiday Group stay.
If you want to make the most of our fantastic on park facilities they'll be open throughout February half term and during the weekends. Midweek February holidays will be accommodation only.