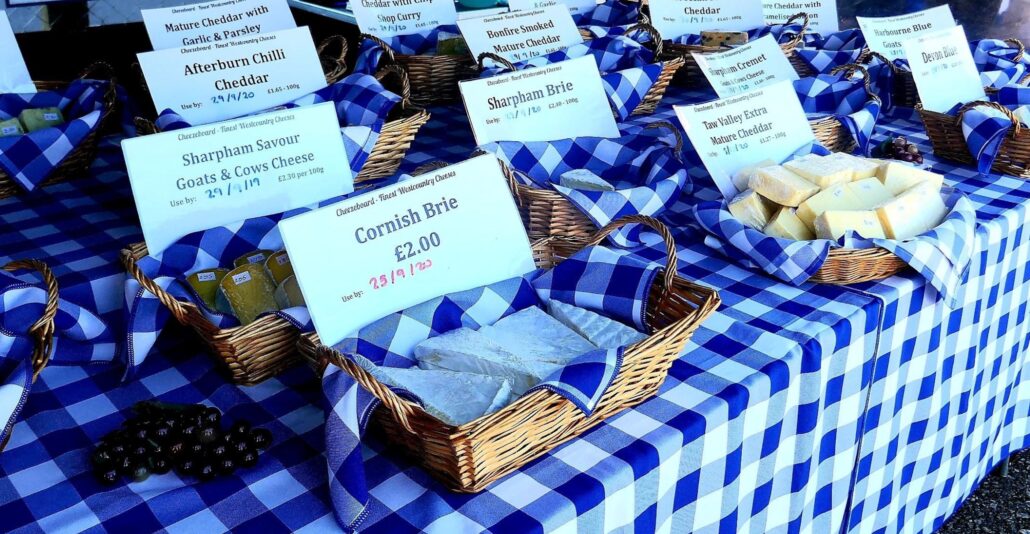 Looe Food Festival 2023
13 / June / 2023
Of the many reasons to visit Looe, its famous food festival has got to be high up on the list. Held annually in September, Looe Food Festival attracts visitors from all over the country to see talented local chefs in action and taste some delicious, local fare. The best part? It's free to enter! Read on to find out the "Looe" down on Looe's food festival: 2023 edition.
What to expect at Looe Food Festival 2023
Looe Food Festival takes place on 10th September this year from 10:30 in Buller Quay. As well as cookery demonstrations, there'll be opportunities to learn about the area's best produce including produce from Cornish Orchards, renowned for their fruity apple juices and range of ciders, including traditional heritage scrumpy, and Copperfish Distillery, which produces Looe's own award-winning handmade Gin.
Award-winning chef and Fellow of The MasterChef of Great Britain Peter Gorton will host the event. He'll be joined by some of Looe's finest chefs from a range of restaurants and hotels including award-winning chef Ben Palmer, who runs the Michelin Bib gourmand restaurant The Sardine Factory on West Looe.
Looe Food Festival 2023 schedule
10.30 – Show opening Mayor and VIP Guest
11:00 – Simply Fish – Dominic Sadler / Julian Clements
11:30 – Hannafore Point Hotel – Lawrence Tallent
Noon – Little Barn – Ian Trevaskis
12:30 – Sardine Factory – Ben Palmer / Charlie Walters
13.00 – Solo Artist Russell Sinclair
14:00 – Sea Kitchen – Max Taylor
14:30 -Yamas – Nikos Oikonompoulos
15:00 – Fish Market – Fred Alsop
15:30 – Portbyhan – Chris Bailey Lewis
16:00 – Old Sail Loft – Nick Hawke / Julian Bran
16.30 – Copperfish – Looe Gin mixology demonstration
Tony Spreadborough, from Quayside Fresh said: "The Looe Food Festival is a vibrant and dynamic celebration of local produce, culinary talent, and community spirit. The festival provides an opportunity for local producers to showcase their goods, for chefs to demonstrate their skills and for visitors to enjoy a range of delicious and unique food experiences"
"Bringing back the Looe Food Festival would be a positive step towards supporting local businesses, promoting regional culture, and creating a memorable experience for both residents and visitors alike."
In addition to the culinary entertainment, there will be live music from the Wreckers, whose catchy music has raised thousands of pounds for the RNLI, and talented Blues and Roots singer Russell Sinclair.
Need somewhere to stay?
Our Tregoad Holiday Park is the headline sponsor for the festival and the perfect place to stay during it, at just a 7-minute drive away from its location. The park offers family-friendly, five-star accommodation with all the amenities you could need, including kitchens where you can try out some ingredients bought at the festival! Find out more about Tregoad.