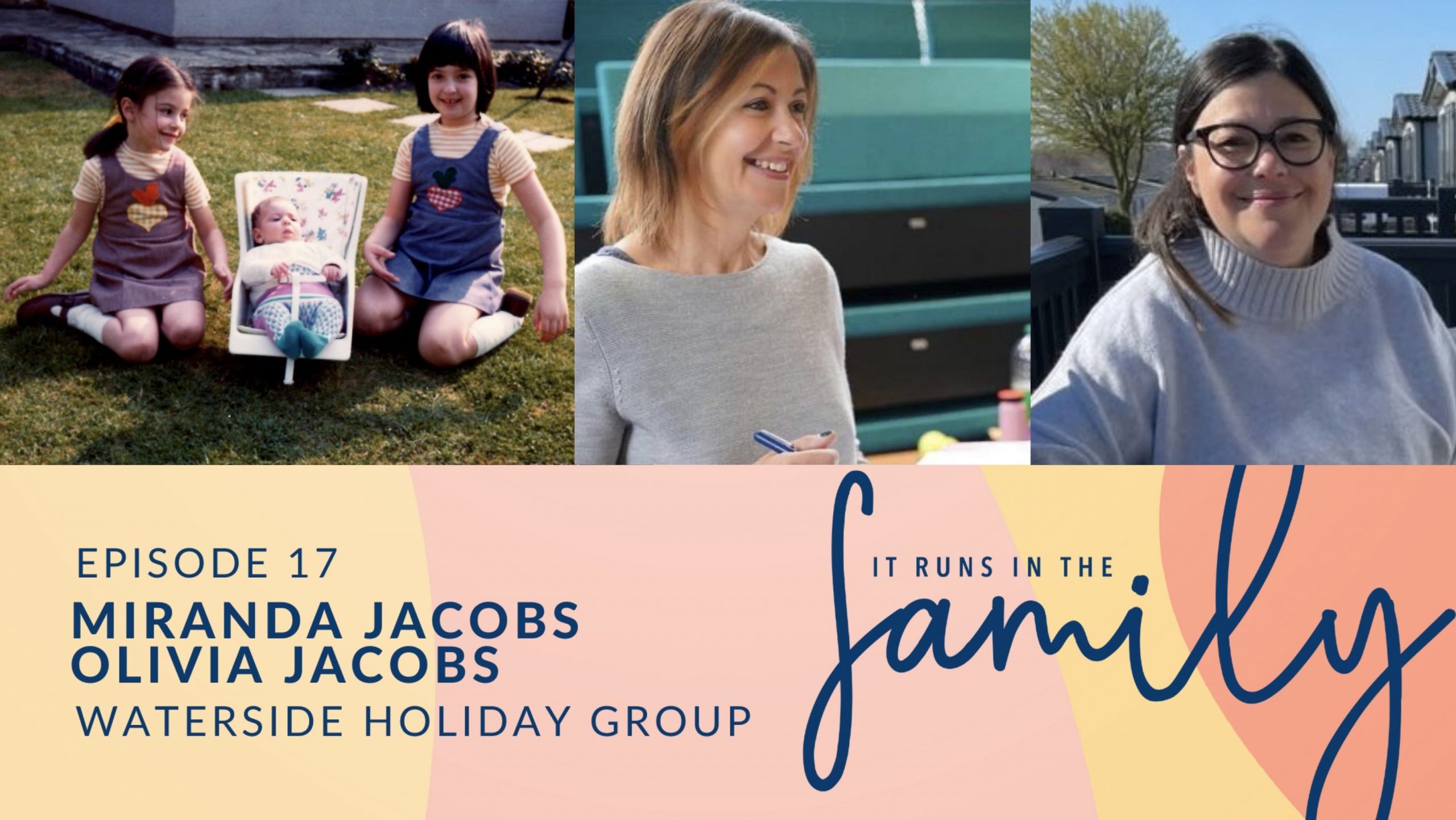 It runs in the family!
30 / September / 2021
The story of the Waterside Holiday Group began in 1963, when Ralph and Esther Jacobs first founded Waterside Holiday Park in Weymouth…
58 years and 3 further holiday parks later, our Directors (the granddaughters of Ralph and Esther), have joined Liz & Leila Willingham for an episode on their 'It Runs In The Family' podcast! In episode 17 of the podcast series 'Connection, Care & Creating a Legacy with Waterside Holiday Group's Miranda & Olivia Jacobs', the sisters discuss their memories of growing up with Waterside, Waterside in the present day, as well as their future hopes for the group and the next generation!
If you would like to have a listen, you can find all of the links below: