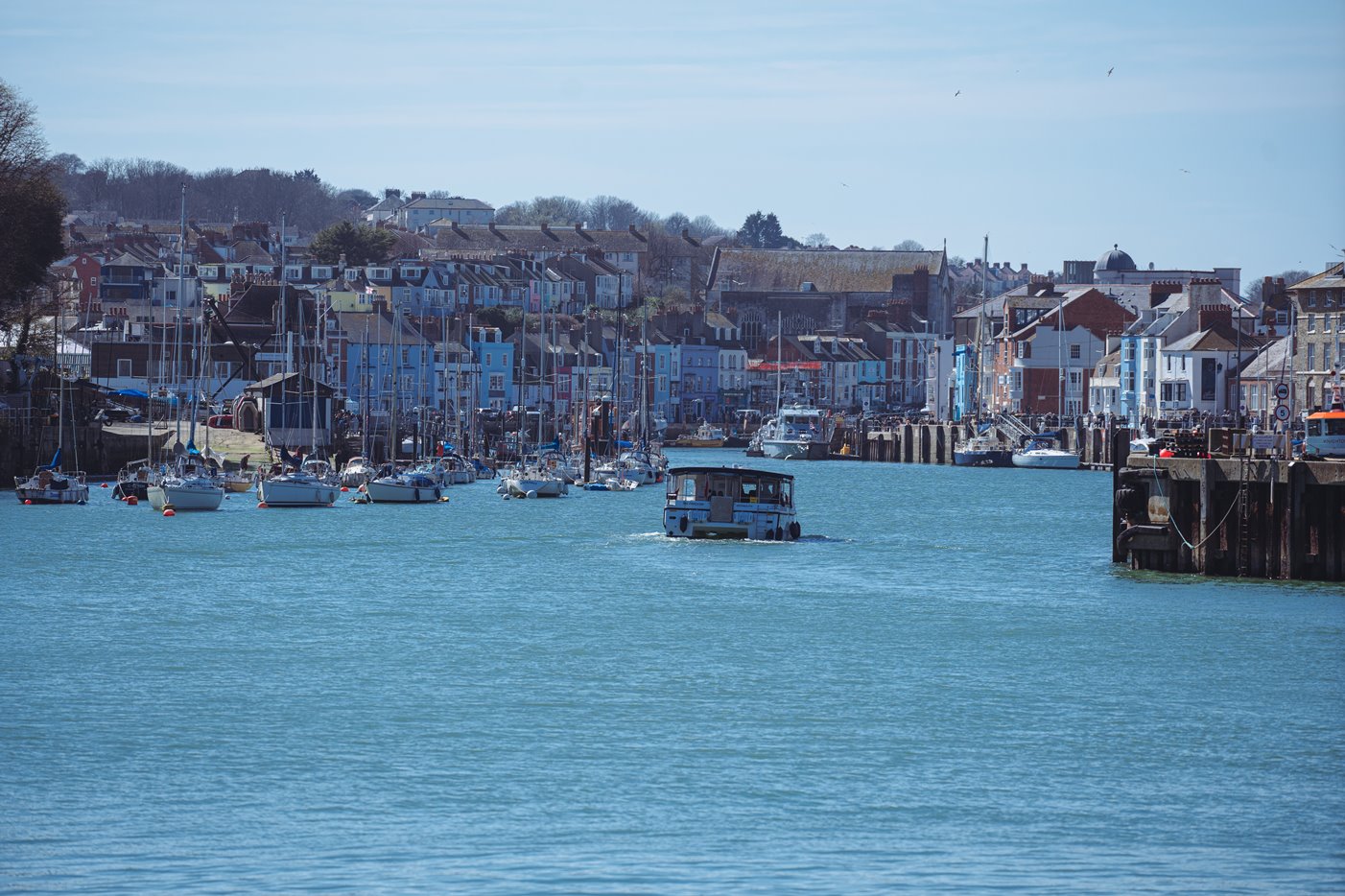 Five fantastic boat trips from Weymouth
03 / May / 2023
Weymouth is well known for its stunning beaches, rich history, and scenic harbour. As such, there are plenty of family-friendly attractions to explore on land, but if you want to experience a different side of Weymouth, one of the best ways to do so is by boat.
Here are five different boat trips from Weymouth that will inspire curiosity within you.
Jurassic coast tour
With Coastline Cruises you can take a cruise along the dramatic Jurassic Coast, a World Heritage Site boasting fascinating geology. Cruise past the charming Georgian Weymouth seafront, and out into Weymouth Bay. On this boat trip from Weymouth, you'll pass the secluded Redcliffe Point and the rocky headland known as Whitenothe – the white nose. Lasting 1.5 hours, it costs £16.50 per person.
Speedy adventure tour
If you're looking for more of an adrenaline-fuelled boat trip from Weymouth, look no further than Weymouth Bay Rib Charter. In this exciting jaunt suitable for seafarers of five years and upwards, you'll speed past the town's harbour, hitting up to 40 miles per hour! Trips cost £16.50 for adults and £11 for children.
Weymouth to Portland tour
This one-hour dog-friendly cruise run by Weymouth Portland Trips departs from Weymouth Harbour and takes you through Weymouth Bay to Portland Harbour. On the way, you'll be able to appreciate views of the area's historic Forts and Castles, and parts of the Jurassic coast. You may even spot some wildlife. Prices: Adults £15, Children (12 under) £10. Babies Under 1 and dogs ride for free.
Fishing tour
Want to try your hand at fishing? Visiting Weymouth you're in luck. The sea surrounding is home to the likes of Rays, Dogfish, Wrasse and Bream to name a few. Join Snapper Charters for a half-day fishing trip departing from Weymouth on a charter boat and you'll be on the hunt for all of these and more.
Trips take place in Weymouth Bay with views of the Jurassic Coastline adding to the magic of the trip. Suitable for complete beginners or experienced anglers, the tours last 4 hours and cost £40 per person.
Wildlife tour
With Dorset Wildlife Trust's Fleet Explorer, you can learn about iconic Chesil Beach and the wildlife of the Fleet Lagoon, one of the UK's most important marine protected areas. These hourly trips tour the mouth of the Fleet and Portland Harbour, giving you plenty of opportunities to spot wildlife including an array of birds in a shallow draft boat specially designed to explore the lagoon.
Booking a £10 tour here (£8 for children) also means you're helping the organisers conserve the area, as any extra profit made goes towards conservation work.
Where to stay in Weymouth
We have three award-winning holiday parks within easy reach of Weymouth. Book your next last-minute getaway with us to enjoy the area by land and sea!