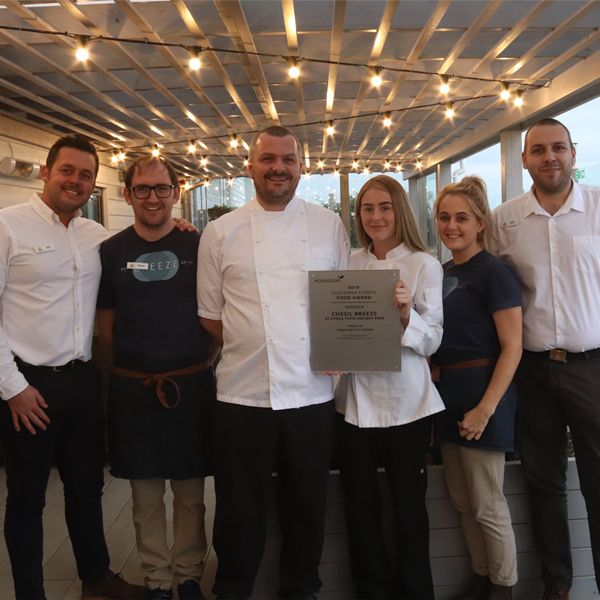 Breeze Bar & Grill wins People's Choice Food Award
25 / November / 2019
It's a fantastic end to Breeze Bar & Grill at Chesil Vista's first season, the restaurant has received a Hoseasons' Customer Choice Food Award after achieving the highest scores in independent customer satisfaction surveys for Family Fun destinations.
Waterside Holiday Group are delighted that the dedication and passion that that their team has demonstrated for producing fantastic food and delivering exceptional customer service has been recognised by their guests. The restaurant has had a busy first season serving freshly prepared dishes using delicious local sustainable ingredients to guests, holiday home owners and the local public.
Simon Altham, Chief Portfolio Officer at Awaze UK, Hoseasons' parent company, said: "It was an absolute pleasure to award the team at Chesil Vista Holiday Park. We all know the importance that positive reviews can have on bookings and it's clear from the feedback they've been receiving that they're doing a fantastic job of catering for our customers."
If you haven't had the pleasure of dining at Breeze Bar & Grill yet make sure you pop in when it re-opens in March 2020.