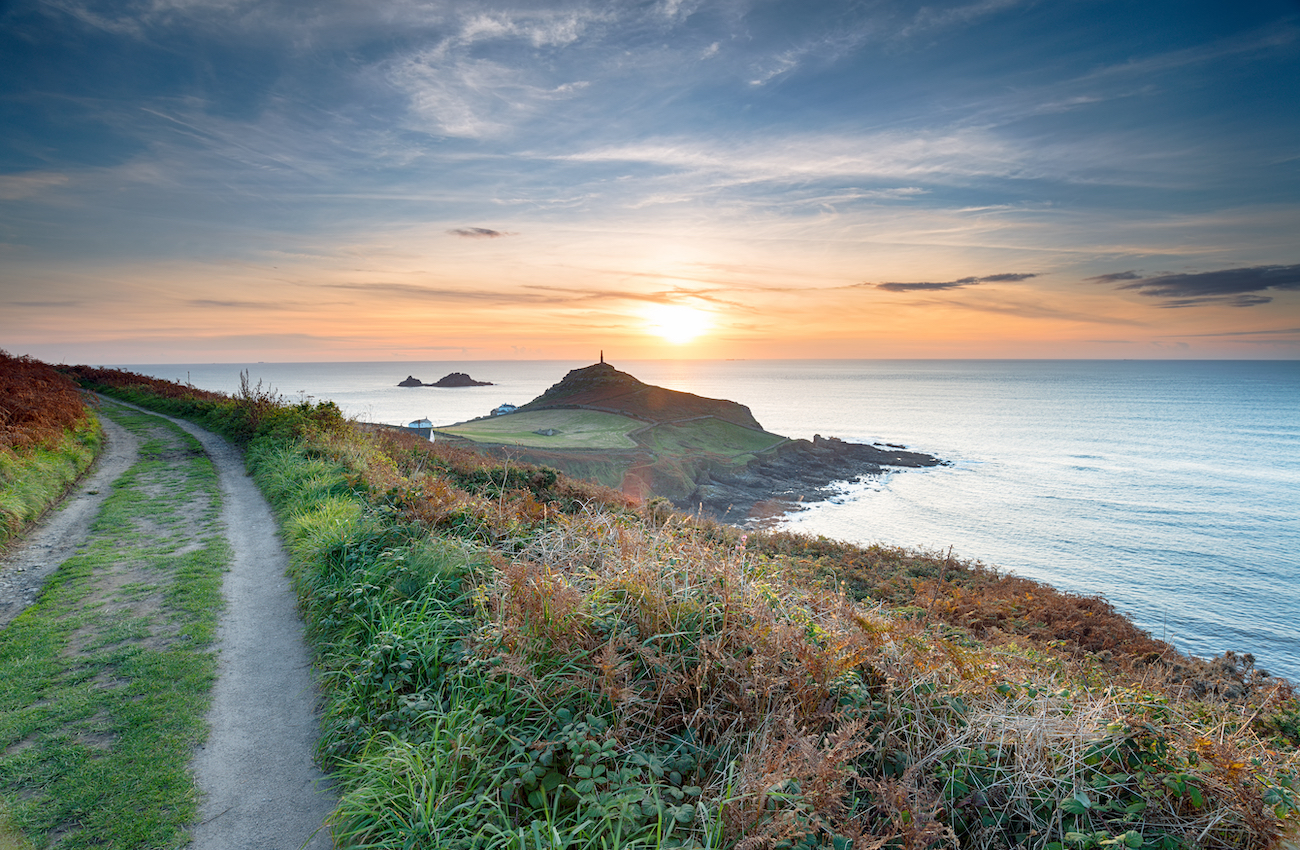 A guide to walks near Looe
04 / October / 2021
The south west is the perfect place for a walk, with something for all interests and abilities. Whether you want to stick to the South West Coast Path, decide to head inland or choose a walk that offers a little of both, you'll find the perfect route close to Tregoad Holiday Park.
Most guests like to try at least one walk during their Cornwall caravan holidays so we've selected a few of our favourites for inspiration. There are strolls through woodland, jaunts along the Looe River and one phenomenal walk along the cliffs from Looe to Polperro. Our top tip for walks with the family is to choose a route where there's an ice cream shop along the way!
Cardinham Woods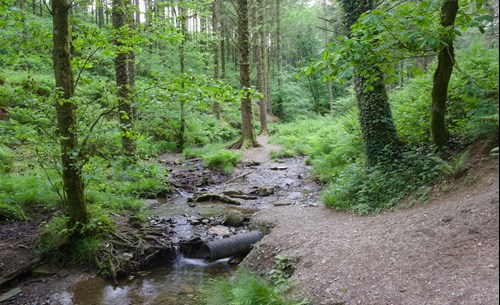 Difficulty: Average
Distance: 4.78mi
Approximate time to complete: 2h 40min
Park in Cardinham for this is a delightful, generally easy circular walk with just a few steep sections and stiles to contend with. You'll pass through the woods, fields and meadows and, as you walk, look out for the overgrown engine house and ruins of Wheal Glynn: an old silver and lead mine.
If it's not a beach day, Cardinham Woods are a superb alternative approximately 30mins from Tregoad Holiday Park. While you're there, visit the family run, dog friendly café in the woods for one of their homemade cakes or amazing hot chocolates. Go on: you're on holiday!
More details: https://www.visorando.co.uk/walk-walk-around-cardinham-woods/
Church Bridge following West Looe River
Difficulty: Average
Distance: 4.66mi
Approximate time to complete: 2h 40min
This lovely inland circular walk starts and ends at Duloe, which is approximately 10 mins from Tregoad by car. It follows the West Looe River with a variety of terrain including rocky tracks and grassy fields.
If you spend most of your time during caravan holidays in Cornwall at the beach, this walk is a great opportunity to enjoy some of the other beautiful scenery on offer close to Tregoad. The views over the hills and valleys are worth the climbs, we promise!
More details: https://www.visorando.co.uk/walk-a-circular-walk-from-church-bridge/
Kilminorth Woods – Looe to Watergate
Difficulty: Average
Distance: 3.21mi
Approximate time to complete: 1h 45min
Starting and finishing at Millpool Car Park (Looe), this is a great walk for active family holidays in Cornwall. Journeying through Kilminorth Woods and along the Looe River, it has plenty of interesting sights to see, from stone-faced earth banks dating from the 6th century to towering beech trees.
Note that at high tide you'll need to divert your route slightly, but that all adds to the fun of a coastal excursion! Why not pack a picnic for the journey or treat everyone to an ice-cream back in Looe once you've finished?
More details: https://www.visorando.co.uk/walk-watergate-from-looe/
Looe to Polperro coast walk
Difficulty: Moderate
Distance: 5.7mi
Approximate time to complete: 2h 30min
This is the only non-circular walk on the list but that means you get to stay on the South West Coast Path for the whole journey. You'll visit some great rock-pooling beaches and this area is known for its abundant wildlife: seabirds and seals included.
Park in Looe to start your walk then catch a bus back from Polperro at the end. This is an extremely rewarding walk and a fantastic way to take in the stunning coastline.
More details: https://www.southwestcoastpath.org.uk/walksdb/15/
Millendreath to Seaton
Difficulty: Challenging with steep, narrow sections
Distance: 6 miles
This lovely circular walk incorporates Seaton, with its dog friendly, lifeguarded beach, two pubs and dog friendly café. The climbs and descents can be strenuous but you are rewarded with spectacular views both along the South West Coast Path and slightly inland.
If you're after a longer walk you can opt to start and finish at Looe instead of Millendreath (approx. 10 miles). Incorporate something a little different into either route by popping into the Monkey Sanctuary which you'll pass along the way.
More details: https://www.iwalkcornwall.co.uk/walk/seaton_to_millendreath
Rame Head Chapel
Difficulty: Easy
Distance: 2 miles
This short, easy walk is a great opportunity to explore local historic sites while also enjoying phenomenal views. Plenty of the area is even pushchair/wheelchair friendly so everyone can come along and enjoy a birds-eye view of the coast.
You are likely to spot plenty of birds, the 14th century chapel itself and, on a clear day, you might spot Eddystone Lighthouse. The carpark for this walk is about 30 mins from Tregoad by car.
More details: https://www.southwestcoastpath.org.uk/walksdb/672/
Talland Bay & the Giant's Hedge
Difficulty: Challenging
Distance: 7.3 miles
Approximate time to complete: >3hrs
This challenging route is a longer version of the Kilminorth Woods walk and ideal if you want a mixture of scenery and terrain. Starting at Looe Railway Station, you'll pass through the beautiful woods along West Looe River before crossing to the South West Coast Path back to your starting point.
You'll discover some stunning beaches you might otherwise miss on your holidays in Cornwall and you'll also pass by Talland Bay Beach Café. So, if you time your walk well, you could pop in for a panini, ice cream or even a cream tea (jam first as we're in Cornwall!).
More details: https://www.southwestcoastpath.org.uk/walksdb/333/
Find out more
We hope this guide has given you a few ideas of the wonderful walking routes near Looe and Tregoad. These are our favourites but there are countless more to discover, each one showing off the local area in its own way.
Why not head to Bodmin Moor or Dartmoor which are both nearby and have countless walks for all abilities? Or, if you're after a quick stroll or want to give the dog some exercise, our very own Tregoad Lakes Wildlife Walk is right on your doorstep!
For more ideas of activities and attractions in the local area, explore our website and see our other guides. If you need any further help, get in touch with our friendly team who'll be happy to answer all your questions.