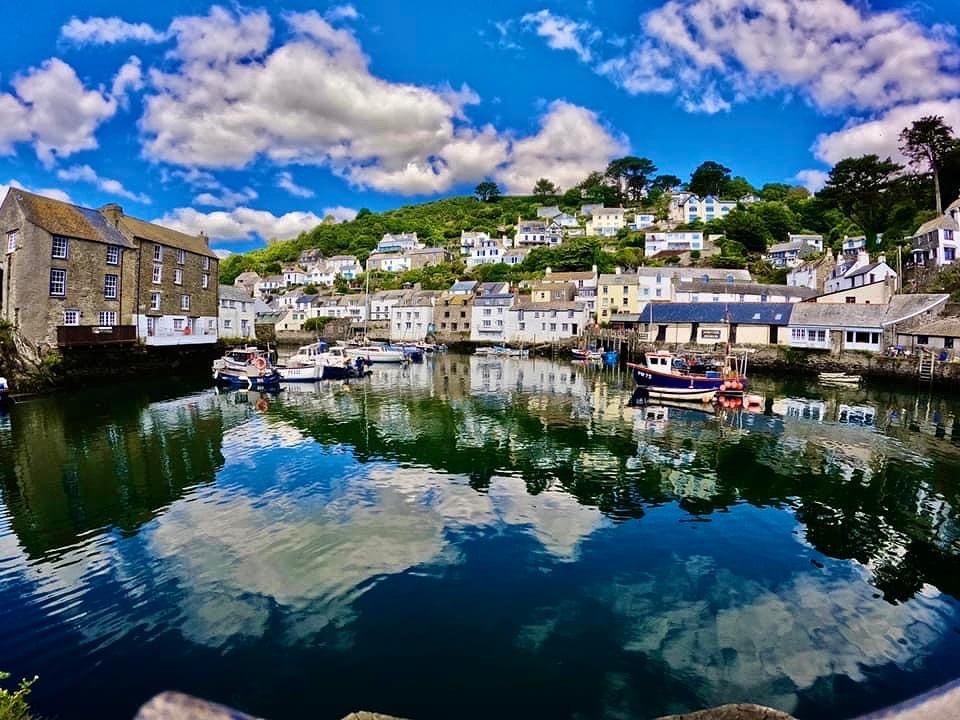 5 of the nicest towns in Cornwall
15 / December / 2022
Cornwall is full of idyllic coastal towns. Some of them are veteran tourist spots, but lesser well-known ones are equally worthy of mention thanks to their attractions and idyllic appearances.
If you're looking for a last-minute UK break destination, don't make your decision until you've read our blog about the nicest towns in Cornwall.
St Ives
A well-known surfing and art hub, St Ives is well deserving of its fame. Culture lovers flock to the town to discover local and national talent in its Tate gallery, the Barbara Hepworth Museum and Sculpture Garden and a range of studios and small galleries lining its streets.
Awash with picturesque fishermen's cottages, independent shops and amazing culinary options, the town is also home to the Blue Flag Porthmeor Beach which attracts surfers in their droves.
While primarily a summer vacation destination, St Ives has a lot going on throughout the winter months, too, with Christmas and New Year's Eve a particularly good time to visit thanks to parades and street performers livening up the atmosphere.
Looe
Divided by a river with the same name, Looe is one of the nicest towns in Cornwall thanks to its postcard-worthy appearance and excellent attractions. Boasting two beaches, one on either side of the river, it's got plenty going on for visitors to enjoy throughout the year.
Visit during summer and spend days relaxing on sandy East Looe Beach. In the cooler months, wander around its narrow streets browsing through the local independent shops.
Take plenty of photos of the famous 19th century Looe Bridge which connects the two sides of town, and wander slightly further afield to discover rich woodland surrounding it. Want to see the local fishermen at work? Head to Banjo Pier to watch the boats return with their catches of the day.
Polperro
Just a 10-minute drive away from Looe is its charming neighbour, Polperro. Like Looe, it's characterised by its narrow streets which are so tiny that many of them don't allow cars. Visit in the summer to admire the daubs of colour painted onto the streets thanks to the flowers that decorate its cottages.
With lots of independent crafts shops and the town's own arts' festival held in June each year, Polperro is another town for the art connoisseurs amongst us. However, one of its most popular attractions is the miniature to-scale model of itself which is the perfect place to take some funny photos and admire an aerial view of the town.
Newquay
Newquay needs no introduction. Suffice it to say that it's been voted as one of the UK's best seaside towns pretty consistently. And with glorious sandy beaches and unpretentious charm, it's easy to see why.
Sea conditions here attract surfers for championships each year to its sandy shorelines. And speaking of beaches, there are 12 to choose from! And aside from sunbathing there's plenty to get involved with for groups of all sizes and types in this award-winning seaside resort.
St Austell
St Austell is one of Cornwall's largest towns and after having undergone significant redevelopment in the early 2000s has become a popular tourist destinations. Many are drawn to its beaches and use it as a base for trips to the Eden Project; its location just a 10-minute drive away from the county's most famous attractions is a huge plus. Also nearby are the stunning Lost Gardens of Heligan, another place to explore interesting flora and wildlife.
Where to Stay in Cornwall
Out of countless beautiful towns in the county, many others deserve mentioning too, but these are up there in the list of the nicest towns in the area. If you're ready to book your trip, check out our award-winning, five-star Cornwall accommodation close to Looe, Polperro and St Austell, allowing you to visit at least three of them with ease.