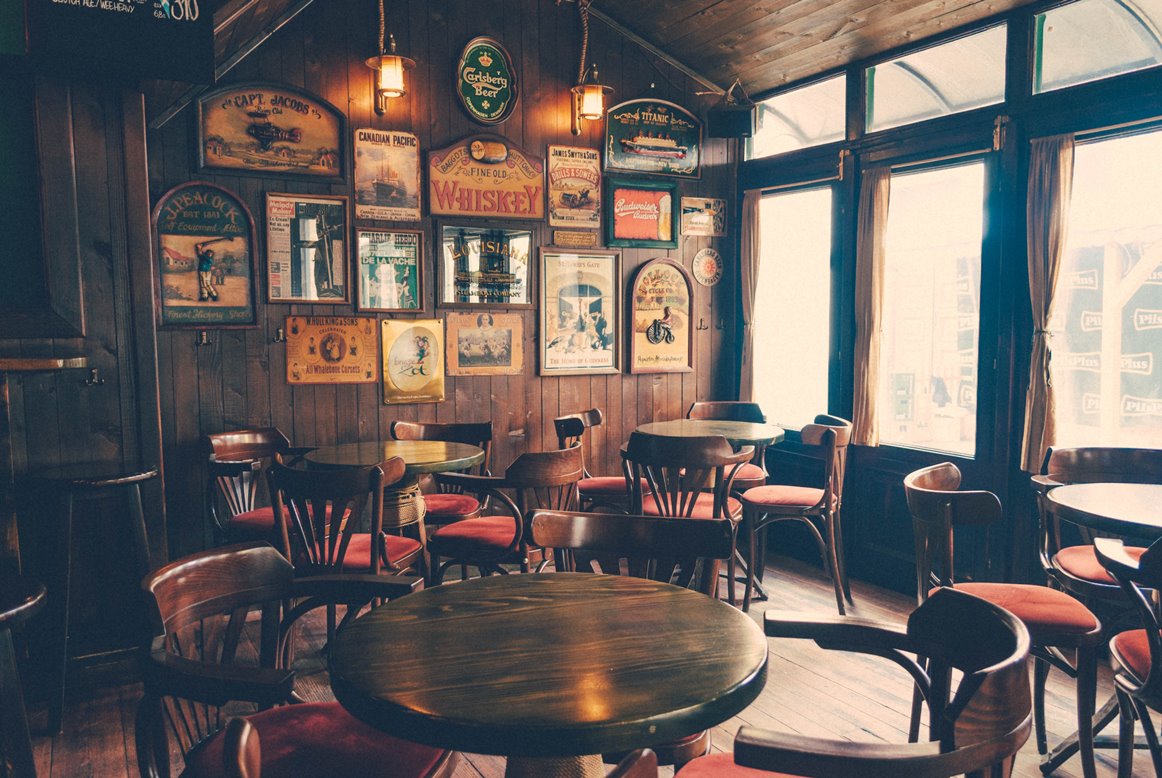 5 of the Best Pubs in Weymouth
09 / October / 2023
Finding the Best Pubs in Weymouth
Weymouth is famed for its stunning coastlines, picturesque views and outstanding historical monuments. But it isn't simply a stunning holiday destination. In this idyllic coastal resort, you'll find some of the best watering holes the South of England has to offer. If you're hoping to sample the local traditional pub cuisine while creating wonderful holiday memories, here are 5 of the best pubs in Weymouth.
The Red Lion in Hope Square
Located in historic Hope Square, The Red Lion is a prime spot for families visiting Weymouth to eat, drink and take a break between sight-seeing activities. This cosy local comes recommended by the Good Pub Guide and is just oozing rustic charm and home-spun hospitality. With its traditional pub atmosphere and welcoming fireplaces, it's a perfect choice for all family members. Sample its classic pub menu, which offers tasty pub fare for all ages, plus a respectable selection of local ales. It's also the perfect dog-friendly option!
Quayside Bar and Kitchen at 7 Custom House
Located at number 7 Custom House, Quayside Bar and Kitchen is a must-visit for families intent on enjoying the many Weymouth attractions. With its stunning waterfront location, overlooking Weymouth Harbour, it's the perfect choice for families in search of great food and breathtaking scenic views. The menu caters to various tastes and includes several child-friendly options. A generous outdoor seating area gives fatigued families a breath of fresh air while enjoying the delicious Quayside Kitchen menu.
The Old Ship Inn at 7 The Ridgeway
Situated on The Ridgeway, The Old Ship Inn is another of Weymouth's delightful family-friendly pubs. Its cosy interior, full of historical features makes it a welcoming haven for all. The traditional menu offers dishes suitable for all ages, including options for children. Even a short visit to the Old Ship offers a chance to experience Weymouth's rich heritage, making this the perfect spot to create treasured family holiday memories.
Marquis of Granby on Chickerell Road
The Marquis of Granby on Chickerell Road is the ideal location for an authentic British pub experience. This family-friendly bar offers a warm and welcoming traditional pub ambiance. If you love a traditional pub lunch, The Marquis is your spot.
Their savvy holiday menu boasts a range of fresh home-cooked meals including vegan and vegetarian options. There's also a classic Sunday roast offering and a dedicated children's menu. The comfortable and inviting ambiance of the Marquis of Granby gives families a chance to unwind while savouring a hearty meal in unpretentious surroundings. This warm and suitably relaxed atmosphere adds to its reputation as one of the best pubs in Weymouth for families to eat, drink, recharge and reset.
The White Hart Tavern on New Bond Street
Located on New Bond Street in the heart of Weymouth town centre, The White Hart Tavern is another great option for families in search a warm, friendly traditional pub atmosphere. Conveniently positioned in the town centre, this cosy watering hole is always a popular choice among holidaymakers. Whether you're looking for a hearty meal or a relaxing drink between sightseeing activities, The White Hart Tavern is bound to offer a warm welcome that will help to create a truly memorable Weymouth holiday experience.
Accommodation in Weymouth
If you're looking for accommodation in Weymouth, we offer five-star holiday parks that make discovering Weymouth a joy.
Our flagship park, Bowleaze Cove, is conveniently located in Weymouth and is nestled along one of the area's most picturesque beaches. It's also pretty close to the 5 best pubs in Weymouth!
By booking a last-minute break with us, you'll be just 10 -15 minutes away from these wonderful Weymouth watering holes!