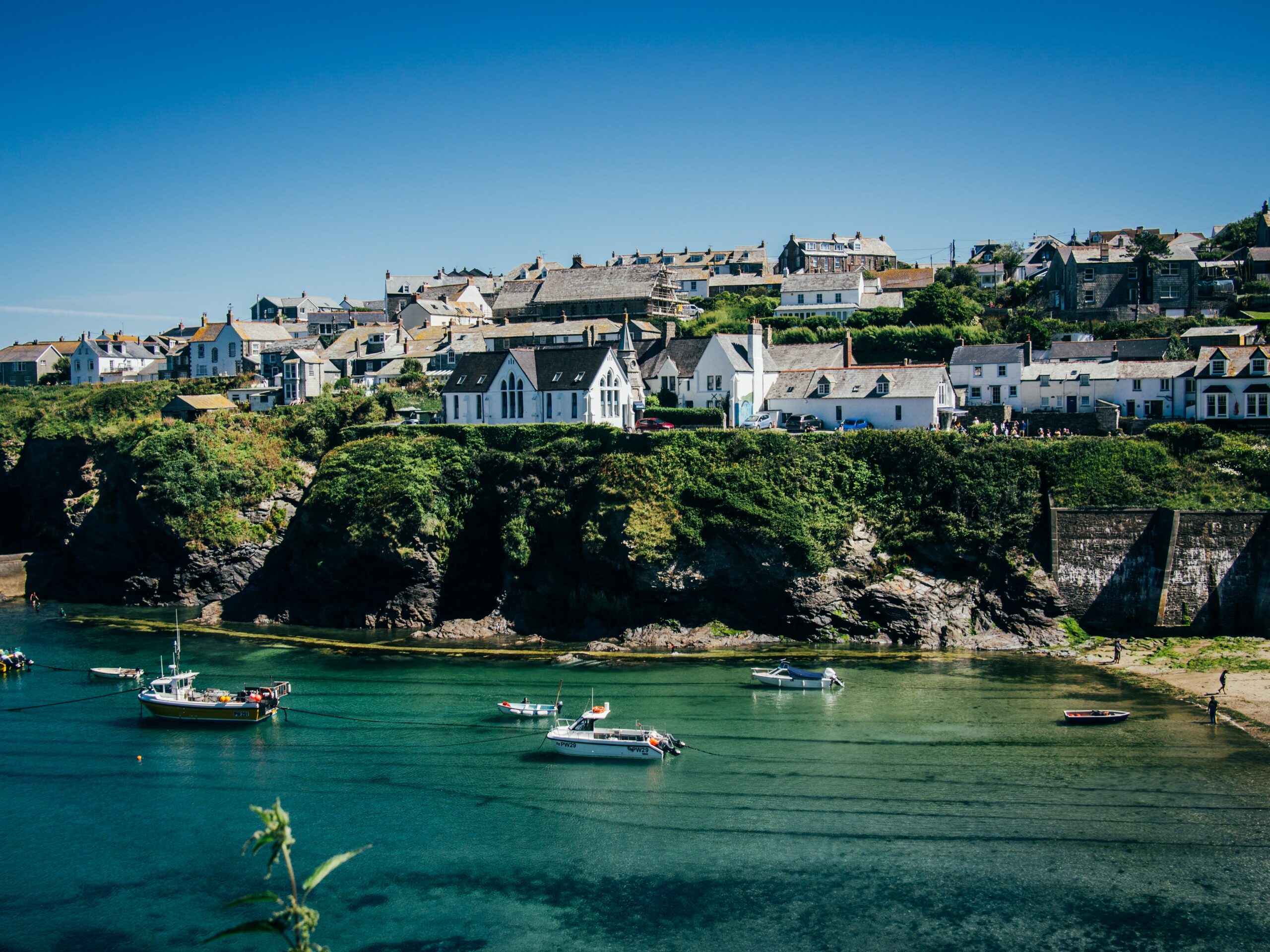 When's the best time to visit Cornwall?
04 / August / 2023
Cornwall's sandy coastlines and attractive vistas are a major draw all year round, but what's the best time to visit Cornwall? In this blog, we delve into the pros and cons of visiting in each season, from when you'll find the cheapest deals to the best season for whale spotting.
Best time to visit Cornwall: things to bear in mind
Spring
Mild weather
With highs averaging between 10 and 14 degrees during spring, this is a great time to visit if you want to avoid the summer heat waves and the stormy winter weather.
Cheaper
In May, as long as you avoid the spring half-term break, you're much more likely to find cheaper deals on hotels and holiday parks in Cornwall.
Wildlife spotting
Spring is a great time to see wildlife, especially young animals like ducklings and even seal pups on the beaches.
Beat the crowds
Being off-peak, you're much more likely to have the beach to yourselves in Spring, which can be a relief for some. The attractions that are open at this time of year will be easier to get into as well.
Availability of attractions
When you travel off-peak, you're likely to find some attractions that aren't open to the public yet. Places like Bodmin Jail, Cornish seal sanctuary and The Eden Project are open, for example, many others are too, but check before you make your journey to avoid disappointment, and try planning your trip as late in the spring as you can, like the end of May or early June.
Summer
Weather
Summer is the best time to visit Cornwall if you want to experience long sunny days. The region is known for being one of the warmest in England, thanks to its southern location. Its highs average between 17 and 19 degrees, and expect up to 16 hours of sun per day.
Wildlife
Summer is a great time to visit if you want to see whales. While sightings are never guaranteed, there are several whale-watching tour operators offering the chance to see these beautiful creatures in the wild. Minke whale sightings peak between April and August, for example.
Traffic
A higher population of tourists in Cornwall, in fact, almost 4 million people make their way to the region in summer. So be prepared for extra traffic – on the roads and on the beaches. To avoid the crowds, set out early!
Festivals
At the end of summer in September, the Looe food festival takes place, offering visitors the chance to sample some of the region's finest fare and watch some exciting cookery demonstrations from award-winning local chefs.
Other events to check out in 2023 include:
Eden Sessions from 7th – 28th June
Falmouth Week from 4th – 13th August
St Ives September Festival from 9th – 23rd September.
Winter
Cheaper
Naturally, travelling during the least popular time of year quite often means there are more bargain deals to be found. Do your research and you could get yourself a fantastic deal.
Accommodation availability
A lot of hotels and parks close during the winter months, so be prepared for less availability if you're booking during this period.
Weather
The weather in Cornwall during winter is mild compared to the rest of the UK, however, the region is known for attracting strong winds and storms, which is one of the reasons why fewer people visit during this season.
Autumn
Mild weather
Weather in autumn is similar to that of Spring, with September still boasting hot days and warm nights, which makes it a great time to visit.
Festivities
Events like Bonfire Night and Halloween make Autumn an exciting time to visit Cornwall. Keep your eye out for Halloween deals and get ready to enjoy some spooky celebrations!
Surfing
Idyllic sunny weather in summer makes for calm sea conditions, however in autumn with the weather less settled, you'll be able to take advantage of bigger swells and the sea water which is still balmy after being heated by the sun all summer. This is why autumn is the best time to visit Cornwall for the most favourable surfing conditions.