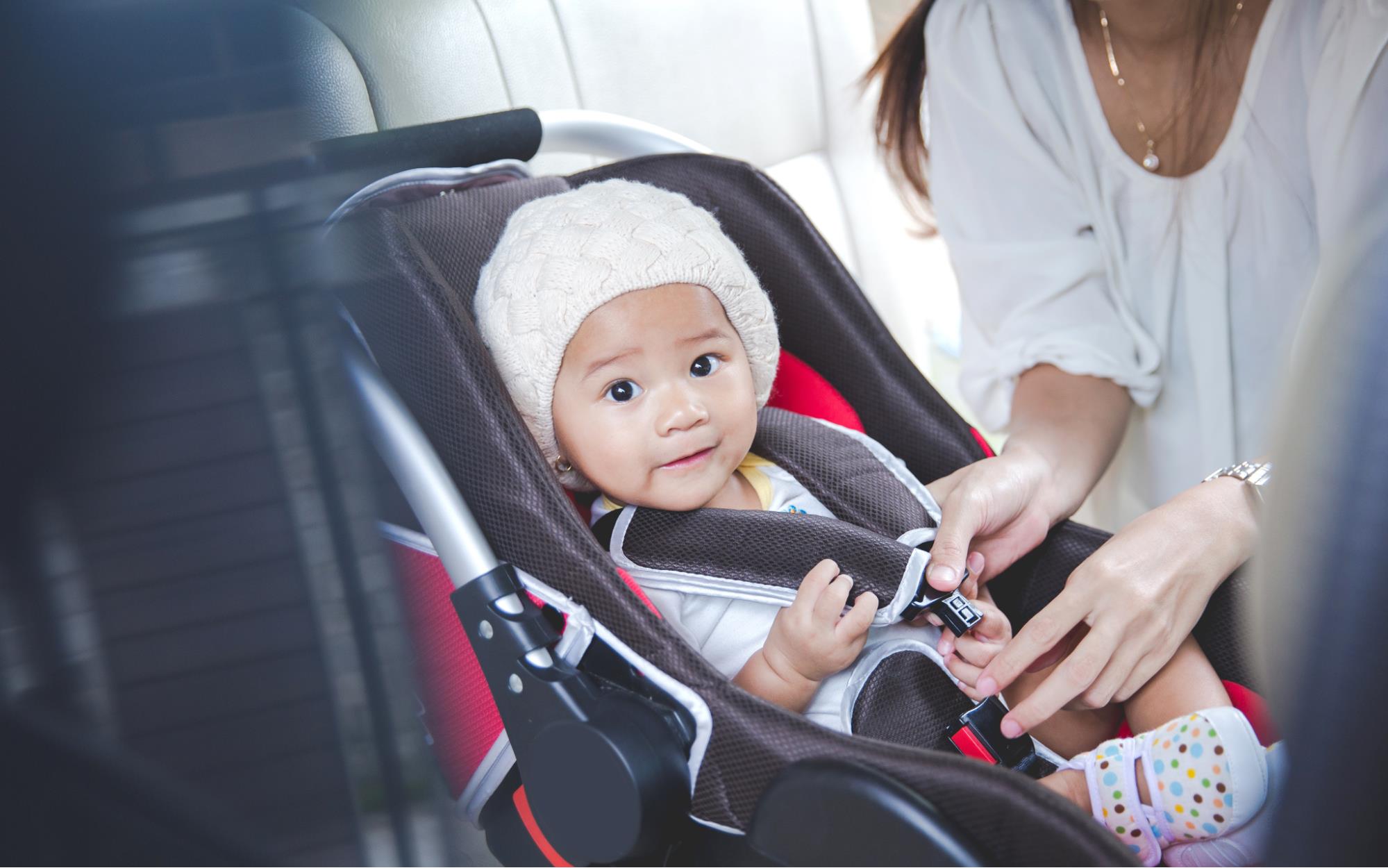 When is it safe to travel with a newborn?
12 / July / 2022
Keen for a little break, but have a newborn? You probably deserve a holiday! 
If this is your first time holidaying with a newborn, then you can expect your break to be a bit different than usual, as you won't have the freedom to do whatever you want, whenever you want! 
That being said, booking a self-catering family UK break where you can make your own meals and enjoy a drink (or two) once the baby is asleep still makes for a wonderfully relaxing escape. Read on to find out when it's safe to travel with a newborn.
What age is safe to travel with a newborn?
When thinking about booking a holiday with your little one it's best to wait until your baby is at least two months old before travelling any great distance with them. It's around this time that a baby's immune system is fully developed and they will be able to better cope with travel.
Saying this, it's fine to travel on reasonably short car journeys (under 2 hours) with younger babies and if you're itching to get away, then a short UK trip near your home shouldn't be an issue. 
Best time to travel with a newborn
Spring and autumn are the best times to travel with a young baby in the UK, as the weather is mild and you shouldn't have to worry about them getting uncomfortably hot or cold. Newborns and babies under six months should not be exposed to direct sunshine – so you will need to make sure you stay in the shade if it's a hot day. Babies should also not be taken outside in extremely cold weather, as they are too young to regulate their body temperature and as such, are susceptible to extreme weather conditions. 
Packing for a newborn
Packing for a newborn can seem stressful but there are many baby essentials checklists to help you out. You may want to check that your accommodation has a cot and highchair available. Also, if you are staying in a holiday park in the UK, there will be shops on site where you can pick up anything you've forgotten. After all, being a new parent means you are probably tired and forgetful!
When is it safe to travel with a newborn by car?
If your baby is younger than two months, it's probably best to avoid travelling too far with them. Try to limit the distance to two hours, and be prepared to stop a couple of times to feed/cuddle/change/soothe them. This means you need to make sure that you leave plenty of extra time for your journey. 
Babies' car seats should be rear-facing until they are 15 months old, as this greatly reduces their risk in the unlikely event of an accident. If possible, make sure that an adult is sitting in the back of the car to keep an eye on them. As well as offering them bottles, you may want to try and entertain your baby during the journey with a little sing-along or leg massage. However, it's quite likely that the motion of the car will send them off to sleep – so you can sit back and enjoy a bit of peace and quiet! 
Ready to book your next getaway with your newborn? Explore our award-winning Cornwall and Dorset accommodation.