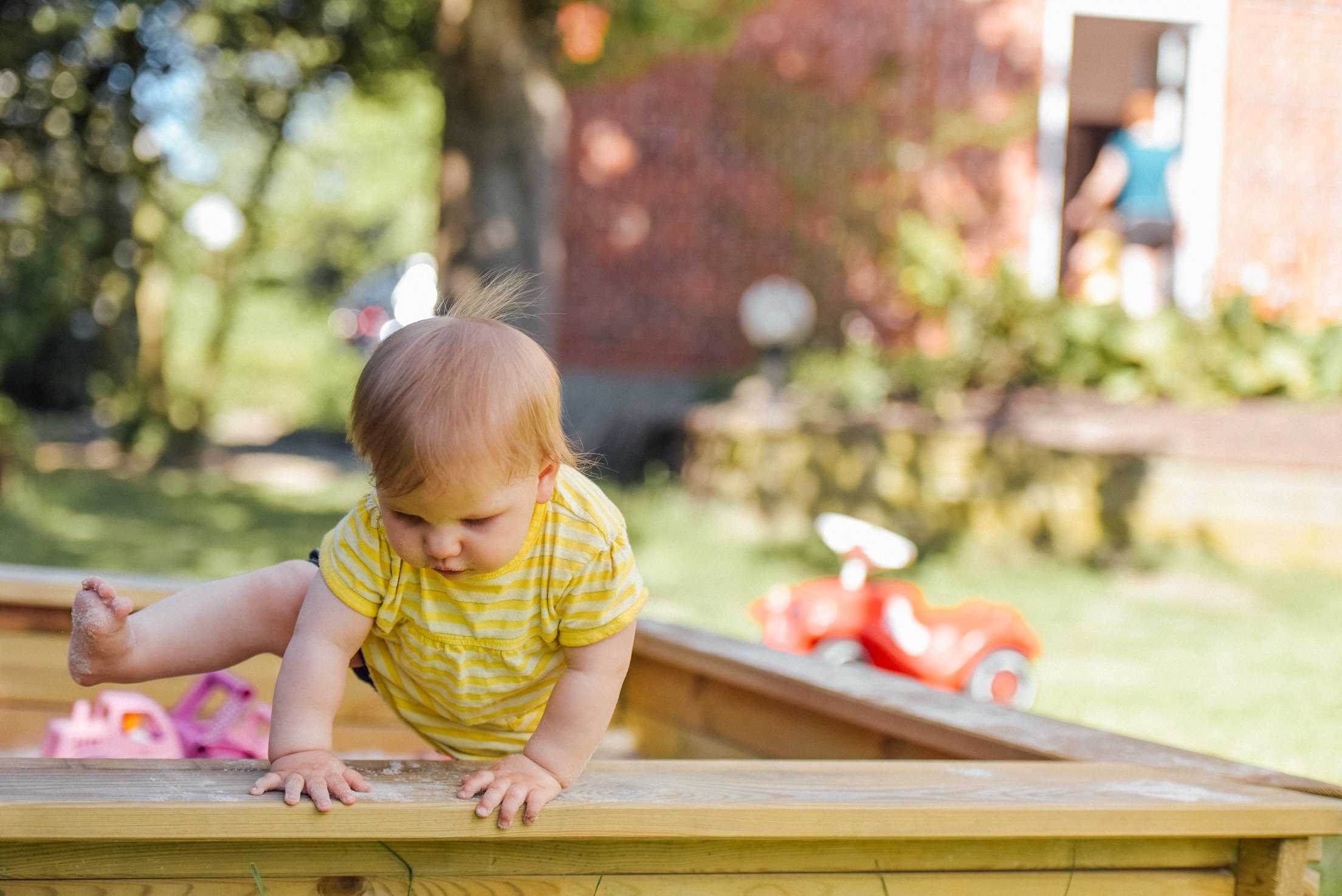 What to take on holiday with a toddler
07 / April / 2023
Travelling with a toddler is a completely different experience from travelling with a baby. When your little one reaches this stage, there are more things to bear in mind so you have to be adaptable. One way to make sure you're prepared for any unexpected events is to make sure you know what to pack well in advance. Cue our list of what to take on holiday with a toddler.
Packing list for toddlers
Baby monitors
Bibs
Blanket for car
Books
Buckets and spades
Car seat
Clothes: outfits for different weather conditions
Cot line
First aid kit with antiseptic cream, plasters
Hats
Lunch boxes or tupperware
Nappies and Wet wipes: even if your toddler is potty trained be prepared for accidents just in case.
PJs
Pop-up beach tent
Pushchair
Sandals
Sippy cup
Snacks
Sunglasses
Sunscreen
Toiletries
Toys
What we provide at our parks
At all of our family holiday parks, you can request a cot and high chair before you arrive.
At Bowleaze Cove we have a SPARconvenience store and at Chesil Beach and Tregoad you can buy any essentials you need at reception.
To help you keep your toddler's clothes and blankets clean throughout your stay with us, we have launderettes onsite.
Entertainment for toddlers at Waterside
Aside from providing the essentials, at our parks we also ensure toddlers are entertained during their holiday.
At Bowleaze Cove we have a children's splash pool and a toddler pool with a slide. We also have outdoor play areas and an indoor toddler area where your little ones can enjoy arts and crafts.
At Osmington Mills we have a garden area complete with a pirate ship and a shallow area in our outdoor heated pool.
At Tregoad and Chesil Beach Holiday Parks, we have plenty of dedicated kids zones including a soft play and outdoor area for toddlers.
We also run daytime activities specifically for toddlers at Bowleaze Cove and Chesil Beach, such as our 'Tiny Tots Adventure Club' activity, full of fantastic things to do for under fives, whether they enjoy dancing, building, bouncing or crafting.
At Bowleaze Cove children from 3 years old can take hold of the wheel in our Mini Land Rovers and experience driving around our purpose built off road tracks.
Now you know what you take on holiday with a toddler, find out more about our toddler-friendly holidays.