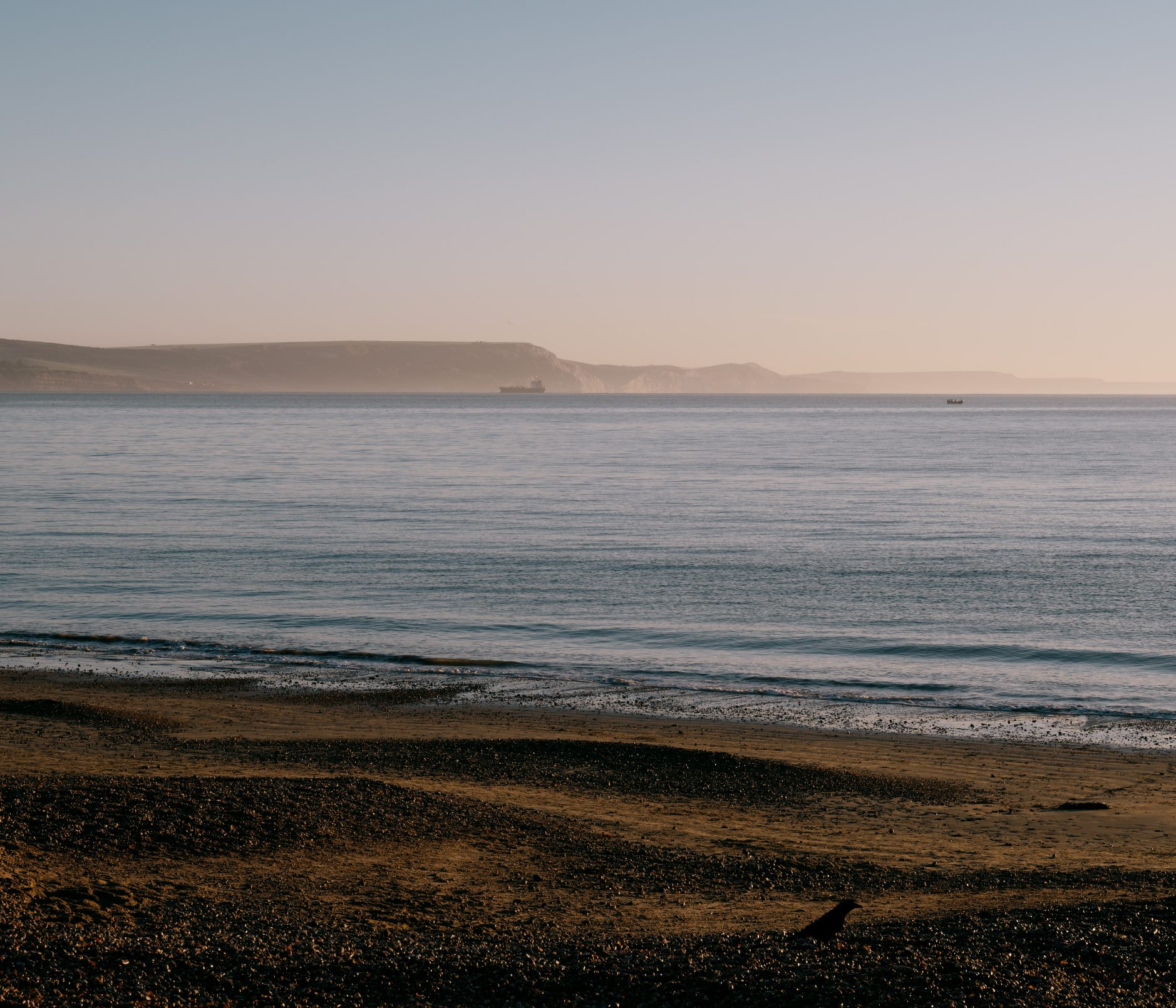 Top 10 Weymouth swimming spots
30 / November / 2022
With its idyllic Jurassic Coast location and its proximity to natural beauty spots and tourist attractions, it's no wonder Weymouth is such a popular destination. More and more recently, though, it's become a hotspot for swimmers looking for beautiful settings in which to practise their sport. There is an array of options to choose from in the area, so let's dive in!
Here are our top Weymouth swimming spots – including both open-water and pool options.
Weymouth open-water swimming
Greenhill Beach
Greenhill Beach is a popular location to set off from on an open-water swim. In the peak summer months, you'll often see swimming rafts anchored off the beach, indicating its popularity with bathers. This beach is popular for more seasoned swimmers due to the steep shelve into the water, and if you visit at peak times, there are lifeguards on duty.
Chesil Beach
The Isle of Portland, around a 20-minute drive from Weymouth, offers the pristine Chesil Beach as a backdrop. Ope Cove is a popular swimming spot, but recommended for stronger swimmers as it's known for having a strong undertow. If you do opt to swim here, it's recommended to swim widthways staying close to shore. After a refreshing dip, enjoy a drink at Breeze Bar and Grill, offering jaw-dropping views of well-known Chesil Beach.
Lulworth Cove
Lulworth Cove is an extremely popular Weymouth swimming spot, especially during the summer months. It's sheltered and relatively safe for all levels of swimmer, kindly offering the pleasure of a sandy beach to stretch out on after your aquatic jaunt.
Lulworth is not only a great swimming spot, but a great place for photo opportunities, boasting the famous Durdle Door and a host of caves to explore.
Stair Hole
Also in the area, you'll find Stair Hole, a small cove located just off the west of Lulworth. Most popular for its snorkelling, it also has routes out into the sea beyond. Explore sea caves and other striking rock formations here.
Eye Bridge
At a 47-minute drive from Weymouth, this spot is slightly further than the rest, however, if you're looking for river swimming, this is a great place to enjoy it.
This spot boasts 5-7 ft water depth and shallows for the littluns or those who prefer to just dip their toes in. It's also a great paddle boarding and canoeing location.
Wareham Bridge
Wareham Bridge, a 35-minute drive from Weymouth, is built over the River Frome. As one of the area's most popular swimming spots, its setting offers revellers locations to set up camp for the day, so make sure you bring your picnic blanket to set up on its banks. There are also toilets and parking available.
While it's a great place to swim, be aware that boats pass by regularly. Swimmers are also advised to be careful not to disturb the local wildlife.
White mill
This disused mill located on the River Stour is a tranquil place to enjoy a bit of open-water swimming. There are plenty of parking spaces along the river banks and pubs to stop off at as you make your way down its scenic route.
A note about open-water swimming
Open-water swimming anywhere can be risky. We always advise that before getting out into the water you check the weather forecast and tide timetables. Make sure you take note of the wave and swell height, tide timings and whether it is a neap or spring tide in the area you plan to swim. For more information visit the Met Office website.
Weymouth swimming pools
Bowleaze Cove Holiday Park & Spa (formerly Waterside Holiday Park and Spa)
Water is a huge attraction here at Waterside, and we make it a focal point at our holiday park. We have indoor pools and an outdoor pool open from spring until the end of summer and surrounded by a sun terrace and comfortable loungers for you to relax and soak up some sun.
Kids can make a splash in the fun pool, adults can chill out in the bubble pool or steam room and head to Waterside Sports Bar and Diner afterwards for some tasty refreshments.
Chesil Beach Holiday Park
At Chesil Beach Holiday Park, we have a heated indoor heated pool featuring a water slide and a toddlers' splash pool. We also have lifeguards on duty and swimwear, inflatables and toy available for purchase if you find yourself missing supplies.
Weymouth swimming pool and fitness centre
Weymouth Pool and Fitness Centre has a great range of facilities including a recently-renovated, state-of-the-art gym and two pools where you can take lessons or join in with an array of aquatic activities, including Aqua Aerobics classes.
Whether it's open water or pool facilities you're looking for, Weymouth swimming opportunities are plentiful. Now that you know where to find the best spots, check out our award-winning, luxury Dorset accommodation which provides the perfect base to set off from on your swimming adventures.