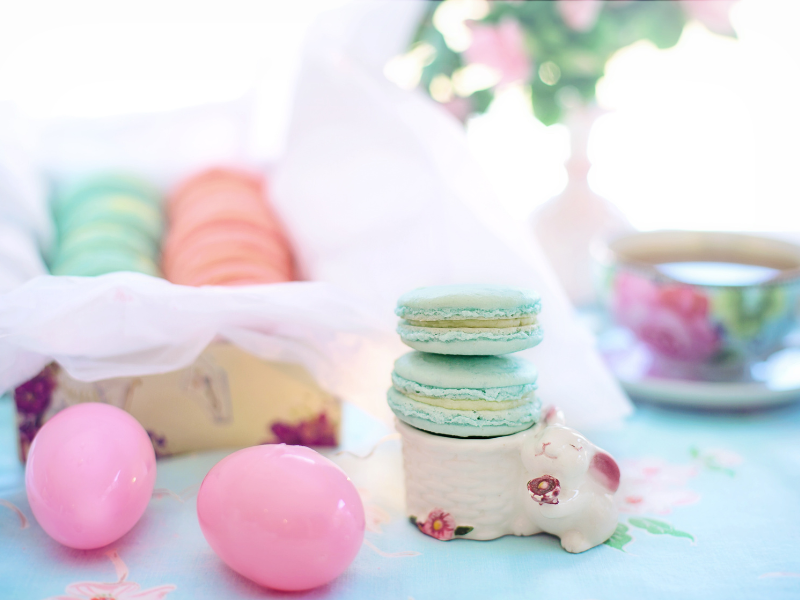 Things to do at Easter in Dorset
29 / September / 2022
Easter is a wonderful time of year; offering mild weather, blooming flowers, and plenty of family fun. If you're lucky enough to be spending Easter in Dorset, then we've put together a list of things you and your loved ones can do in the area. Let the chocolate eating commence! 
Head with the family to Lyme Regis on Easter Sunday to experience the legendary Easter Bonnet Parade. Back in 2023 after a two‐year hiatus, the picturesque town of Lyme Regis (dubbed the "Pearl of Dorset") will be awash with colour this Easter, as people of all ages showcase their bonnet creations.
Families can come and watch the colourful performance or partake with their own homemade bonnets. Open to all, the event awards prizes for the most creative bonnets in each age category (0-5, 6-10, 11-16 and 16+). 
Bonnet judging takes place at Lyme Regis Baptist Church at 2 pm followed by the Easter Bonnet Parade at 3 pm. How 'egg'citing! 
If you're planning on spending Easter in Dorset, a visit to Durlston Country Park and National Nature Reserve should be on your to-do list. This Easter, you can keep the whole family 'hoppy' by joining a fun‐filled Easter trail. Head to Durlston Castle to purchase your activity sheet then hunt for clues for the chance to win a prize.
Onsite, you'll also find plenty of other activities available including games for the kids, art exhibitions, wildlife trails, beautiful walks and more.
A short drive from Durlston Country Park and National Nature Reserve, this award-winning chocolate shop in Swanage has a café and a range of handmade chocolates and goodies on offer.
An ideal place to visit during Easter, must-tries include its famous hot chocolate and the Chococo gelato. Plus, you'll also find a fantastic range of Easter eggs for sale. 
If you're spending Easter in Dorset with the littluns, the kids will be in choco-heaven at Chococo! 
If you want to start the Easter holidays off on a healthy note (or try and make up for all the chocolate you plan to eat), then head to Bournemouth Bay Run! Set against the beautiful backdrop of the Dorset coast, take your pick from a challenging half marathon, a 10k run, 5k or a 1k kids' fun run. Suitable for the whole family, the run raises money for the British Heart Foundation.
If you don't fancy taking part yourself, then you could always head to Bournemouth for a day out and spectate instead (maybe whilst tucking into some chocolate!)
If the kids want to see some baby animals this Easter, then Farmer Palmer's Farm in Poole is the place to be. As well as wildlife galore, you'll find plenty onsite to keep the family entertained including playgrounds, soft play, rides and much more.
Best of all, each Easter, Farmers Palmer's also host a range of seasonal activities such as Easter Egg hunts and various other themed activities. 'Egg'cellent! 
Ready to spend 2023 Easter in Dorset?
We have three parks in Dorset boasting luxury facilities and exceptional service. Find out about your options for Easter breaks and book with a £40 deposit!