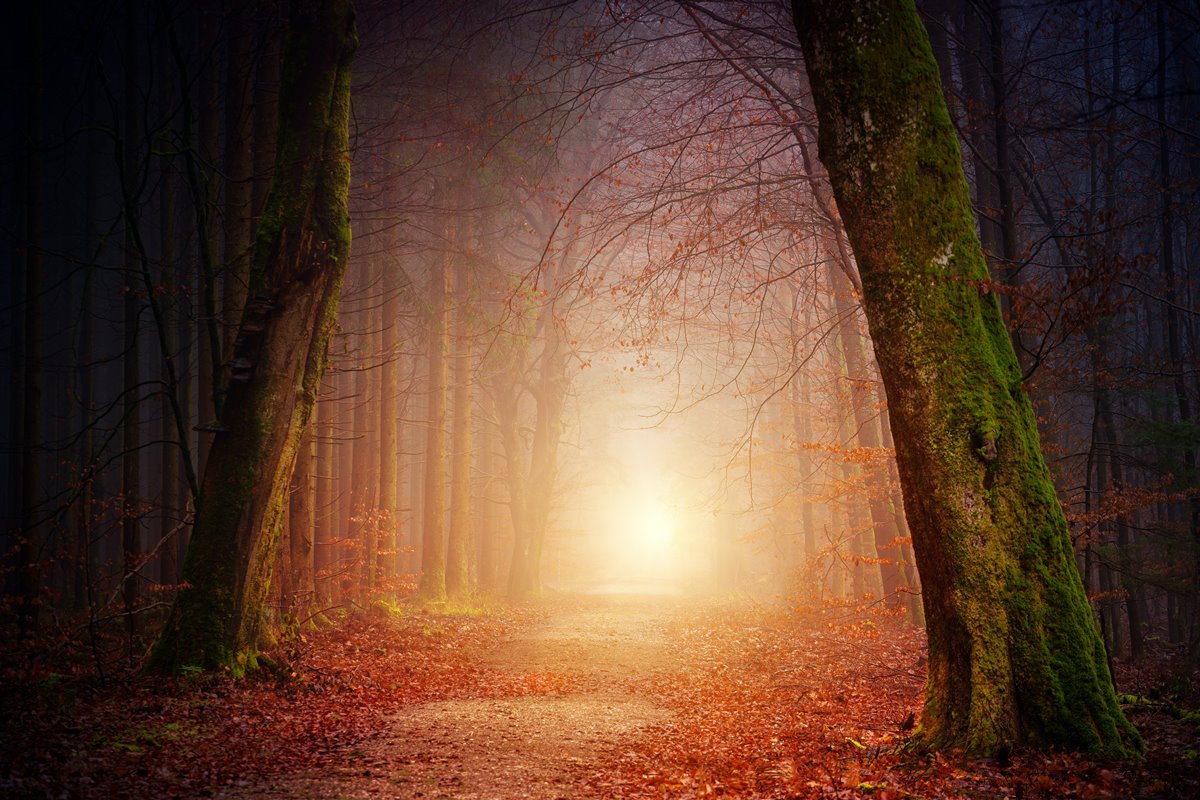 Some of the most magical forests in Cornwall
25 / September / 2023
Cornwall, renowned for its stunning beaches, harbours a hidden treasure trove of enchanting woodlands waiting to be explored.
In this guide, we unveil some of the most magical forests in Cornwall. All offer respite from the demands of our daily lives.
Cardinham Woods
Located in central Cornwall, Cardinham Woods covers a sprawling 650 acres and is full of secret glades that are perfect places to let your imagination run wild. Take a long peaceful stroll, a brisk hike or cycle down the trails and enjoy stunning viewpoints from several different locations here.
Visitors with limited mobility can still enjoy the trails by hiring an off-road mobility scooter which is made to suit the terrain you'll encounter here.
Open from dawn till dusk every day except Christmas Day, the trails at Cardinham Woods are suitable for children, with drinking water available, a kids' activity trail, a Gruffalo-themed activity and more.
Tregargus Wood
Tregargus Woods is named after an early settlement that once stood in the area. It served as the source of coppice wood and building material but now can be enjoyed for its beautiful trails. Located in the valley which shares its name, it lies a less-than 20-minute drive from St Austell.
King's Wood
Kings Wood is 10 minutes away from Mevagissey and boasts gorgeous views in a breathtakingly diverse woodland. Its marshy conditions make it a habitat for a range of moisture-loving species. Visit in spring to see the ground carpeted in vibrant bluebells.
Laneskin woods
Visit Laneskin if you're looking for stunning views, manageable walks and an insight into the area's bronze and Iron Age past. Escape the hubbub of everyday life here, just a 25-minute drive from Tregoad Holiday Park.
Deerpark
The Deer Park encompasses the woodland lying in the middle of the current farm, which is the property of the Duchy of Cornwall. On a visit here, you'll be greeted by winding forest trails and a hidden valley just minutes away from the popular seaside towns of Looe and Polperro.
Tregoad
Our award-winning Tregoad Holiday Park just a five-minute drive from Looe has its own on-site wildlife lakes and nature trail. After having completed a huge wildlife access project, the lakes and surrounding woodland are now bursting with life.
You could spot the likes of Common Buzzards, Sparrowhawks, Cormorants, Moorhens, Kingfishers, Tawny Owls, Woodpeckers, Dragonflies, Roe Deer and more while strolling around this stunning forest in Cornwall.
Find out more about our Cornwall accommodation.