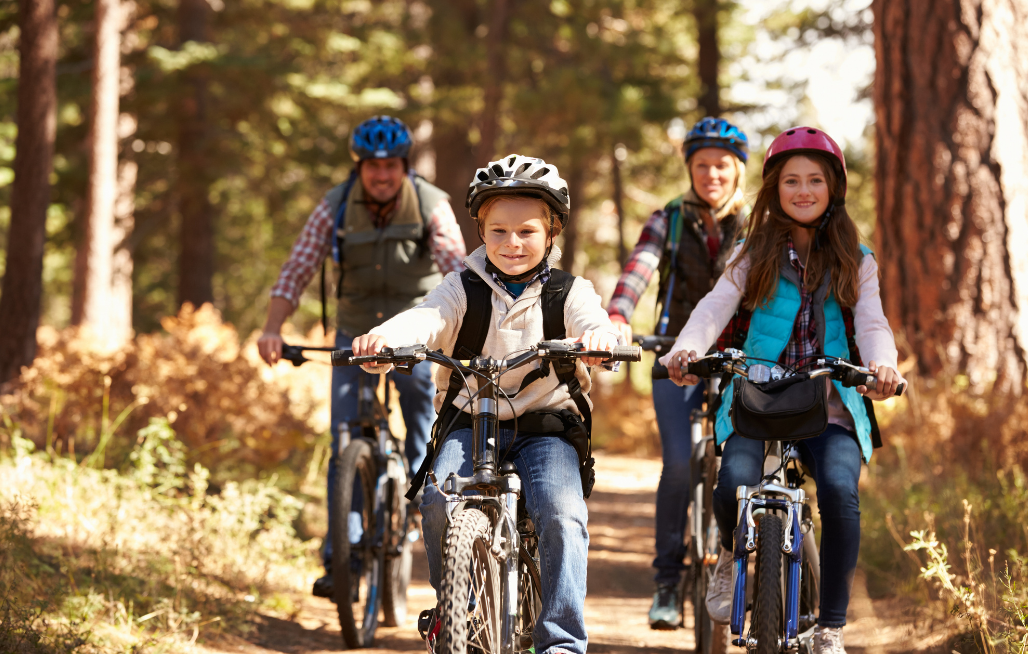 2023 UK October half term holidays ideas
16 / May / 2022
October is such a great time to enjoy a UK getaway. During this shoulder month, the warmth of summer still lingers and in the touristic areas, there are fewer crowds to compete with. That doesn't mean it's any less of an exciting time to go on holiday; there are still plenty of opportunities for family fun. And, if you go away at the end of the month, there are plenty of Halloween deals that will guarantee spooky fun during your half term trip.
Here are our top UK October half term holiday ideas – all experiences you can have staying at our award-winning parks:
A self-catering trip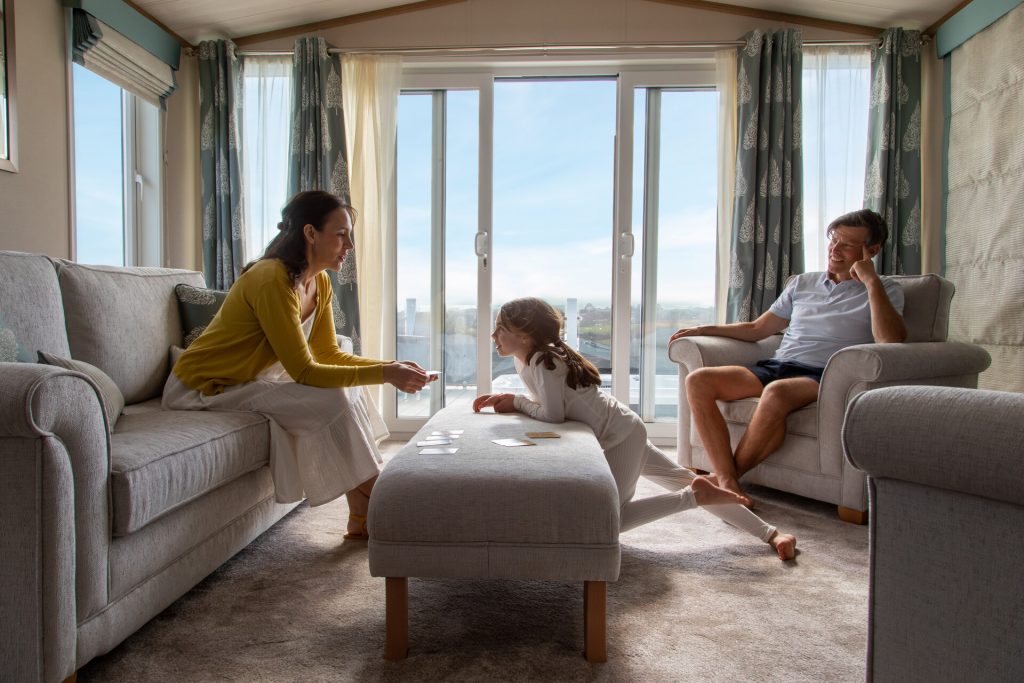 A self-catering October half term holiday would suit a family that wants the freedom to prepare their own meals. This kind of trip makes you feel like you're in a home away from home, but in a completely new and exciting location.
During a self-catering trip, you have all the facilities you need to stay well fed, saving you money in the process. You can make packed lunches for days out and use your money for activities, rather than to stave off hunger. There's no need to rely on hotel dining hours either, giving you plenty of flexibility. So it's no wonder self-catering breaks are such a popular option for half term holidays.
Our accommodation options include cosy cottages, apartments and luxurious caravans with fully fitted and well-equipped kitchens and dining areas. If you're travelling with young children, you can book a highchair and a cot before arrival. At our Chesil Beach and Bowleaze Cove Holiday Park & Spa (formerly Waterside Holiday Park & Spa) in Dorset, we even have an on-site laundrette.
A glamping adventure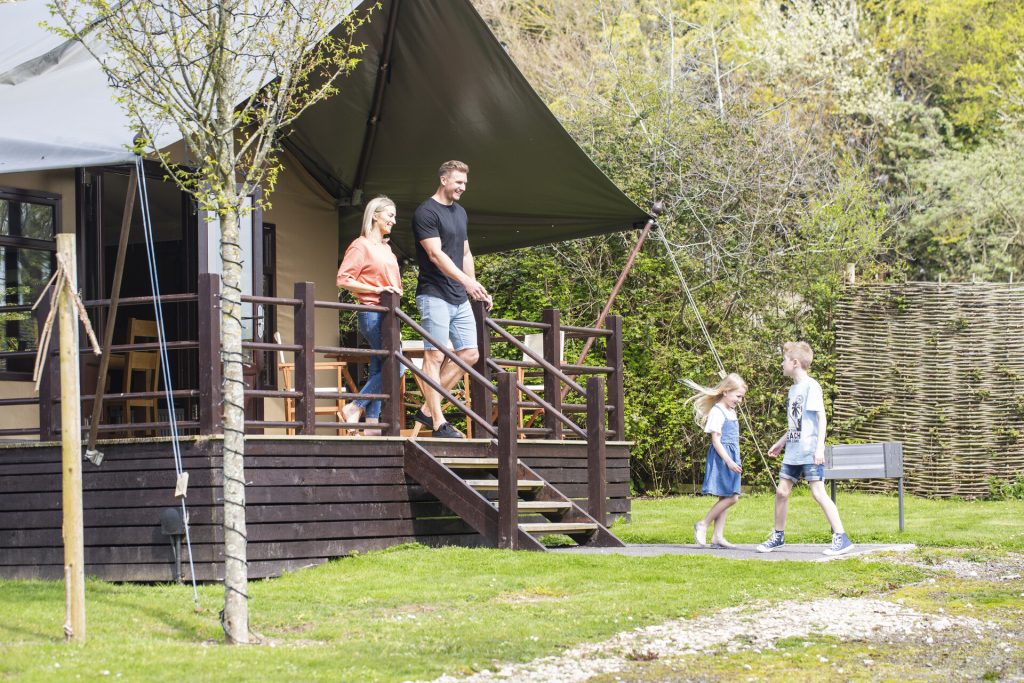 If you crave the excitement of a camping trip but miss all the creature comforts that make our lives that much easier, a luxurious glamping trip is an October half term holiday idea that might appeal to you.
Say goodbye to sleeping bags and cramped quarters. Our luxurious safari lodges offer plenty of space for the whole family, along with modern amenities and captivating interiors. They boast central heating, a private veranda and a hot tub. Bringing a four-legged friend with you? Don't worry, our accommodation is dog friendly!
An activity holiday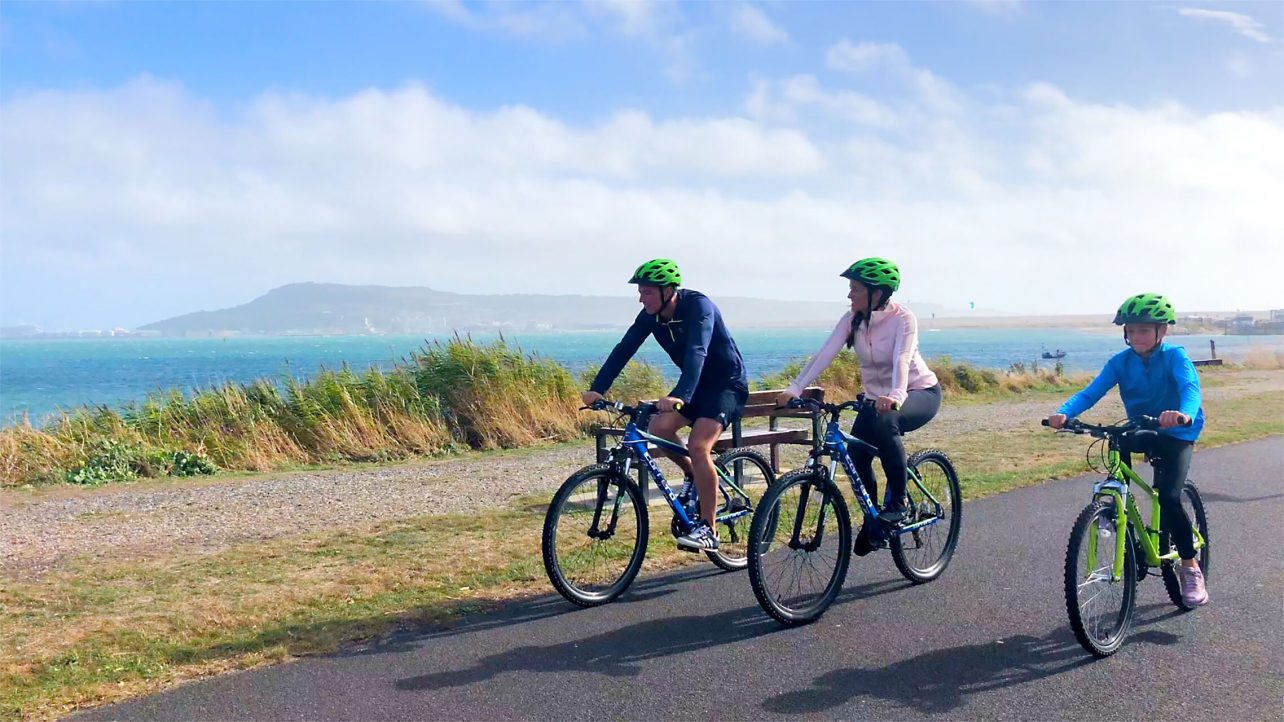 An activity holiday is a great option for a UK family break, and an ideal place to experience the thrills of this kind of trip is a holiday park. The main reason for this is you'll have so many activities at your fingertips and won't have to travel far to find something interesting to do.
We offer our guests a range of activities including archery and arcade games. We also have outdoor play areas and sports grounds where you can unleash your competitive side.
An activity holiday is a great way of creating memories without having to traipse around from pillar to post.
A beach holiday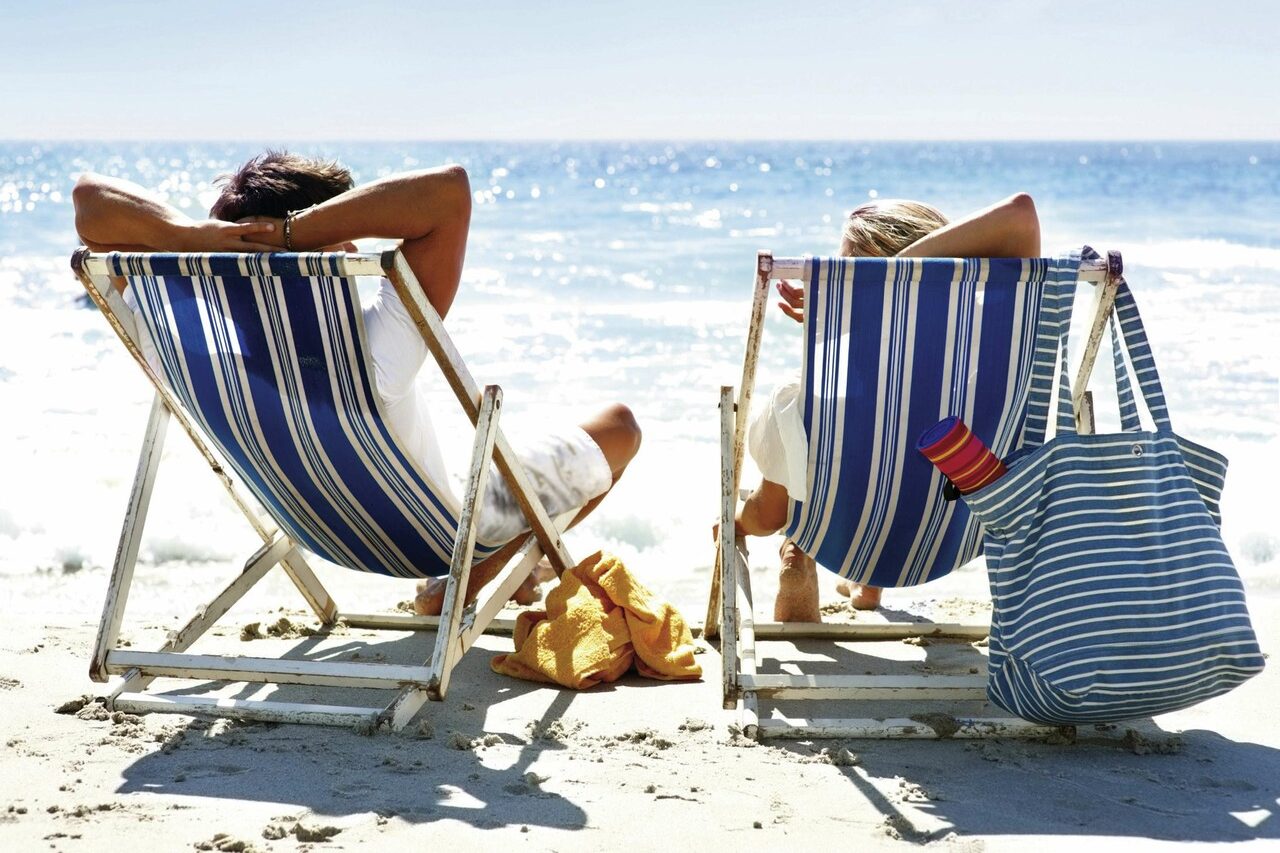 It might not be your first thought when you're brainstorming 2023 UK October half term holiday ideas, but a beach trip could be well worth it at this time of year. Especially if you head down to the warmer Dorset, Devon or Cornwall coasts. In fact, October is one of the best months to visit Cornwall, because the weather is still nice and there are fewer crowds.
While temperatures may not be at sunbathing levels, the beach is still a great place to spend your half term break. In October, the sea is only just starting to cool from its peak summer temperature, which means water sports aren't out of the question.
At Waterside Holiday Park, we offer paddleboard and kayak hire so you can appreciate some of the UK's best beaches while setting out on your watercraft adventures.
A walking holiday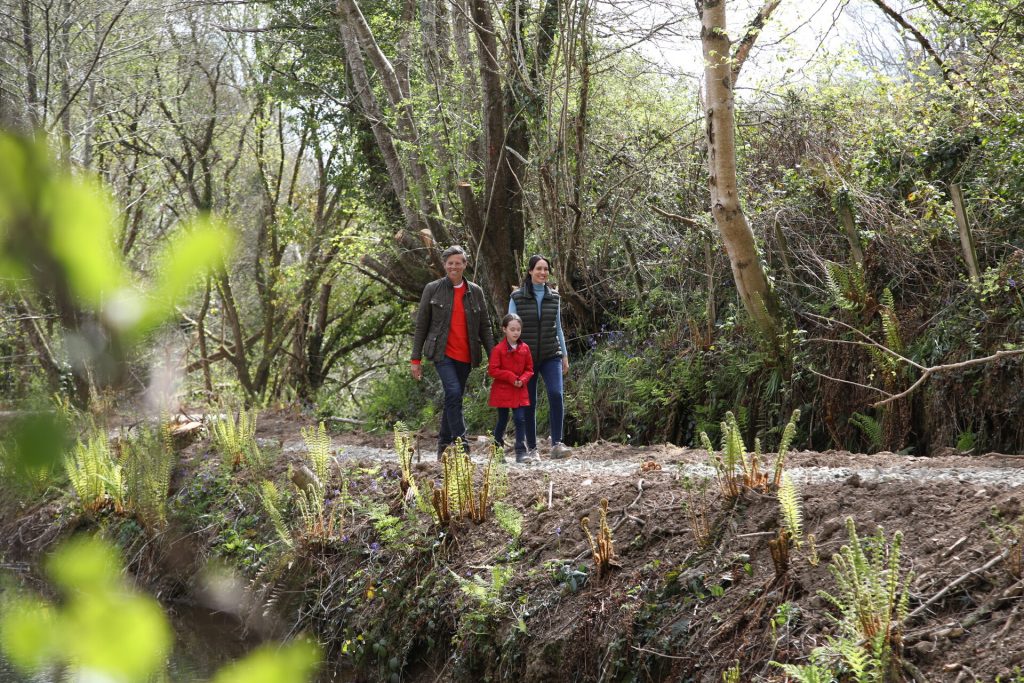 One of our favourite UK October half term holiday ideas is a walking holiday. That's because Dorset and Cornwall are fantastic hiking locations. Staying at Chesil Beach Holiday Park, Bowleaze Cove Holiday Park & Spa, and Osmington Mills Lodge Park, you'll be perfectly placed to amble along the stunning Jurassic Coast. Enjoy landmarks like the Fleet Lagoon, famous for its wildlife and natural history, and meander around numerous quaint fishing villages and rugged bays. You can find all this and more along the stunning 630-mile-long South West Coast Path.
In Cornwall, you'll not be short of amazing autumnal views either. Hike from the beautiful tourist hotspot of Looe to the Polperro coast while staying at nearby Tregoad Holiday park, or enjoy a range of circular walks that allow you to appreciate all the beauty the area has to offer.
Now that you have some great UK October half term holiday ideas, book your UK family holiday with a low, £40 deposit!*
*Balance must be paid 10 weeks before your trip.