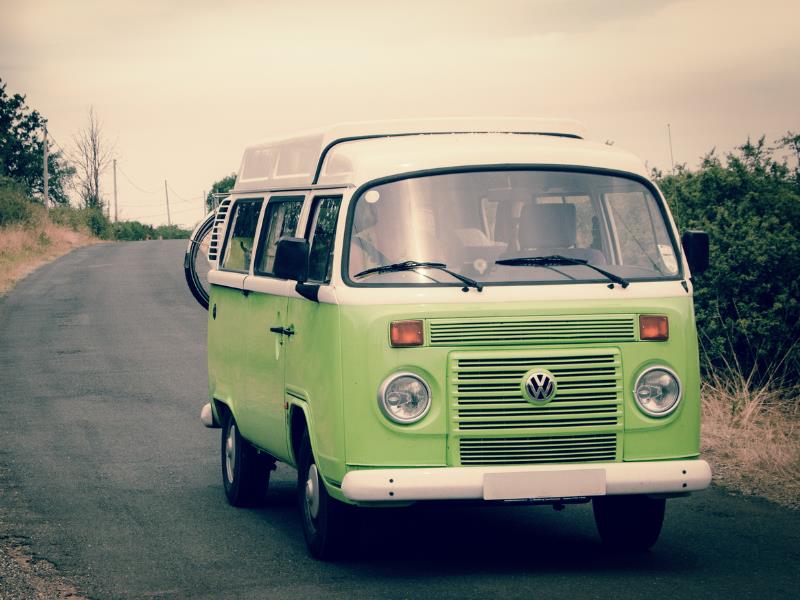 Going on a campervan holiday with kids: is it a good idea?
01 / August / 2022
Campervan holidays have become increasingly popular in the past few years with England's stunning south coast a top choice amongst travellers. The Jurassic Coast, which stretches for 95 miles from the east coast of Devon to Old Harry Rocks in Dorset is a favoured route, with stunning beaches, fishing villages, secluded coves and historic sites.
Although popular with families, campervan holidays are usually undertaken without children, or with older kids. So, if you're thinking about going on a campervan holiday with kids, we've compiled a list of pros and cons, so you can weigh up whether this is the holiday for you.
Campervan with kids pros
Packing/Unpacking: One of the great benefits of going on a campervan holiday with kids is that you get to see an array of destinations whilst only packing and unpacking once! This is especially beneficial when there's a toddler in the equation (hunting for their things is not a relaxing process!)
Self-Catering: Eating out on holiday can get very expensive, but with a campervan, you have some onboard facilities that enable you to make your own meals. This is particularly handy when you have a fussy eater on board. Campervans tend to have a fridge, a microwave and sometimes even an oven. Of course, if you're after a fully-equipped kitchen, you could always opt for a static caravan holiday instead.
A Fun Adventure: Young kids will love the excitement of travelling up high in a campervan and all the different places they get to explore. The campervan also offers more space than a traditional car, which means more room for all their toys!
Toilet Breaks: Toilet breaks for toddlers and children can prove a source of frustration for parents on car journeys. However, with a campervan, you can simply pull over and let them go to the toilet, before driving on! 
Campervan with kids cons
Fuel Costs: As campervans tend to be rather large, they also need a large quantity of fuel – which isn't ideal given the recent rise in prices. If you're worried about the high cost of fuel then it may be worth considering staying in a holiday home instead.
Parking and Accessibility: Travelling by campervan requires a bit of research, especially when it comes to parking. You will need to plan and book campsites that allow campervans and be careful not to park on private land without permission. Navigating urban areas or narrow country lanes can also be tricky, not to mention adding a grumpy toddler into the equation!
Driving: A campervan holiday usually involves A LOT of driving. You also need to be confident in performing manoeuvres in this very large vehicle. If you're not a confident driver with experience of large cars, then a holiday in a caravan or lodge is probably a better fit for you. It's also worth bearing in mind that most toddlers don't enjoy long-distance driving that much.
Valuables: You may not want to leave your valuables in the campervan as you would in other types of holiday accommodation, in case somebody breaks into the vehicle. However, carrying around your toddler's tablet and your laptop everywhere you go can be a bother.
Lack of Privacy: Whereas with static holiday homes you are guaranteed a certain amount of space and privacy (you can choose the number of bedrooms for example), with campervans this is limited. This can be a particular issue if you have a toddler who is used to sleeping in their own private bedroom.
Caravan holidays at our parks
We're proud to offer high-spec caravan accommodation at our award-winning parks. While you may not be able to take them out on the road, our parks are located in some of the West Country's most enviable spots, meaning you'll have a treasure trove of attractions practically at your doorstep along with an array of fun activities onsite. If you're thinking of booking your next family holiday in a caravan, check out your options now.