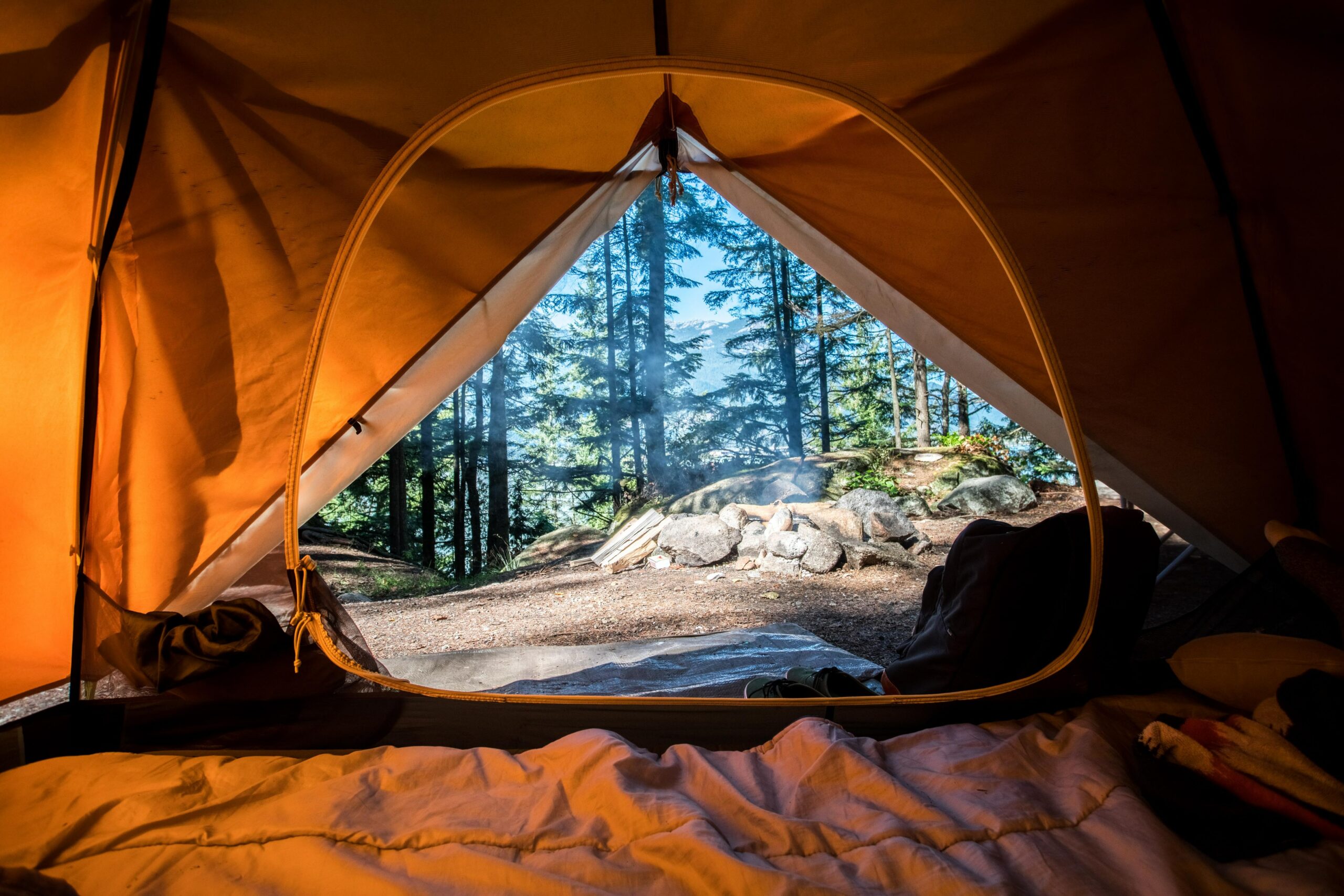 Glamping vs camping: what's best for a family holiday?
07 / April / 2023
Naturally, there are many similarities between camping and glamping holidays, but some aspects of each are better suited to holidays with the family. Let's take a deep dive into the advantages and disadvantages of glamping vs camping.
Camping Advantages
Bonding opportunities
Camping gives families precious quality time together to bond over new shared experiences inspired by nature.
Immersion in nature
Speaking of nature, camping helps families disconnect from their everyday lives and immerse themselves in the natural world. Not only can it help bring the family closer, but it can improve mental health and reduce stress.
Physical activity
Camping goes hand in hand with physical activities like hiking, swimming, and exploring, which can improve fitness and inspire your children to live a healthy lifestyle.
Cost-effective
Camping is generally a more affordable option for families as opposed to staying in hotels or renting a holiday home. With more and more families seeking low-cost UK holidays, it's likely to be an extremely popular option this summer.
Life skills
Camping teaches children valuable life skills such as problem-solving, teamwork, and self-sufficiency.
Disadvantages of camping for families
Weather: Unpredictable weather can ruin a camping trip, especially if it rains heavily throughout and your tent starts to leak (let's face it, the chances of this are high here in the UK!)
Comfort
Camping can be quite uncomfortable, especially for families that aren't used to sleeping on the ground and going to the toilet outside!
Safety concerns
Though most campsites are perfectly safe environments, camping can sometimes make people feel exposed – especially with the little ones in tow.
Lack of amenities
Families may miss the conveniences of home such as running water, electricity, and Wi-Fi while experiencing the great outdoors.
Planning
Camping requires more planning and preparation than other types of vacations, including buying or renting equipment and packing food and supplies. Forgetting something can sometimes mean going without if you choose a particularly remote area to camp in.
Glamping Advantages
Comfort
Glamping, on the other hand, offers much more comfort to families, with amenities like comfortable beds, heating and air conditioning, and, most importantly, private bathrooms.
Convenience
Glamping requires less planning and preparation than traditional camping, as many holiday parks offer dining options and shops with essentials you can pick up if you forget something.
Nature immersion
Like camping, glamping still allows families to enjoy the great outdoors and immerse themselves in nature, without sacrificing comfort.
Unique experience
Glamping provides families with a unique and memorable experience different from traditional hotels or resorts. You could be staying in a yurt, a treehouse, or even a luxurious safari lodge on your glamping adventure!
Safety
Glamping sites are most often located in secure and safe locations, and many provide security measures like staff on-site or gated entrances, giving you that extra piece of mind and allowing you to fully enjoy the experience.
Disadvantages of glamping for families
Cost
Glamping can sometimes be more expensive than traditional camping, with prices per night closer to hotel fees.
Availability
With glamping popularity on the rise, some sites may have limited availability and need to be booked well in advance to ensure your family doesn't miss out.
Less rugged experience
Depending on where you stay, glamping may not offer the same level of ruggedness and outdoor experience that traditional camping does. If you find one that combines a more nature-focused experience though, you can enjoy the best of both worlds.
Glamping vs camping: the verdict
There are advantages and disadvantages to both camping and glamping as far as families are concerned. There's no doubt that camping offers the chance to bond and create fantastic memories, however, glamping offers the same opportunity with more comfort and security, which is why many choose to book their family holidays at holiday parks with caravans, lodges and other accommodation options.