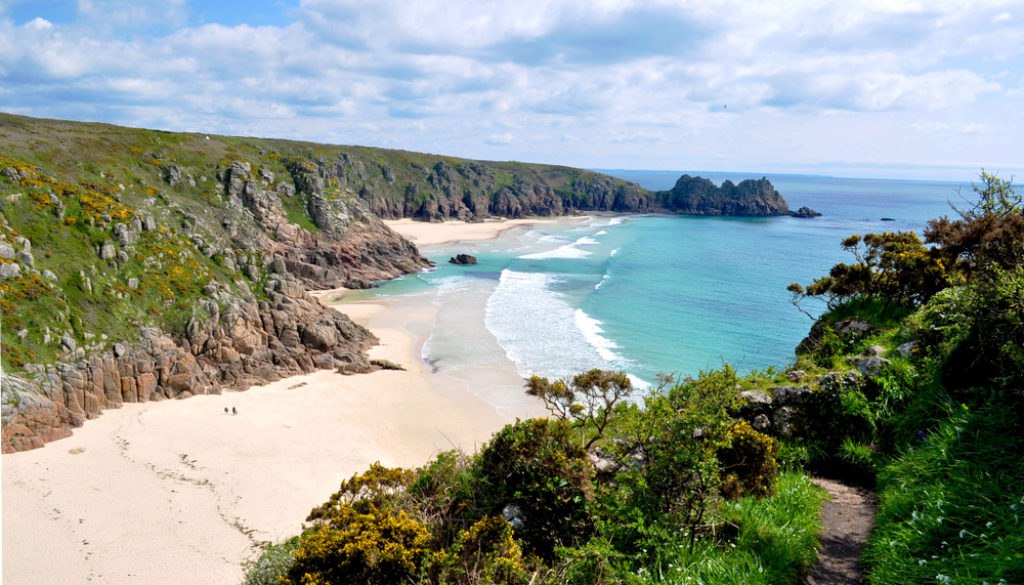 Fun Things to Do on Rainy Days in Cornwall
15 / November / 2023
Cornwall is an endlessly fascinating holiday destination. Yet, despite its many enchanting beaches, action-packed water sports and unspoiled hiking trails, it also boasts a vast range of delightfully surprising indoor possibilities. Handy for those special times when the British weather can be relied on to deliver a few surprises of its own! If you're looking for fun things to do on rainy days in Cornwall, here are a few suggestions to ensure your Cornish holiday will never be a complete washout.
Discover The Eden Project
The purpose of The Eden Project is to foster connections between humanity and the natural environment. See firsthand how the original founders of this ambitious but inspirational project have transformed a clay pit into two thriving ecosystems housing thousands of plant species from around the world. This awe-inspiring indoor educational resource also hosts various events, workshops and creative projects. An unmissable trip for anyone visiting Cornwall.
Spend Rainy Days in Cornwall at Geevor Tin Mine
The Tin Coast of Cornwall offers visitors a rare opportunity to discover the rich cultural heritage of the Cornish tin mining industry. The Greevor Tin Mine – although closed since 1990 – remains the same as it was when fully operational. With its unique underground experience, plus quizzes, colouring, and a range of interesting activities for children, this is a top pick for keeping rainy-day boredom at bay!
Discover Bodmin Jail
If you're looking for activities that will capture the entire family's interest, here's something a little different. Bodmin Jail is an 18th-century prison with a fascinating history. The scene of incarceration for a range of criminals, this foreboding monument is now a museum and tourist attraction, allowing visitors to explore the site and learn about its grizzly heritage.
Visit King Arthur's Great Halls
What could be more fitting on those rainy days in Cornwall than a visit to King Arthur's Great Halls. Inspired by the legend of King Arthur, this great medieval hall even has a round table. Its numerous stained glass windows depicting scenes from the Arthurian legends were described by National Geographic as "The finest twentieth-century stained glass windows in the world". Although not related to any factual, historic events, for fans of the Arthurian legends, this Tintagel fortress is an absolute must-see.
Enjoy Cornwall's Cafés, Tearooms and Cream Teas
This picturesque region is famed for its quaint cafes and traditional tea shops, among many other delights. Nestled along its breathtaking coastlines and scenic villages, you'll find a vast array of culinary experiences – a diverse selection of traditional cuisine prepared with mainly locally sourced produce – everything from cream teas to Cornish pasties. The perfect way to while away those rainy days in Cornwall.
Indulge in a Cornish Spa Day
With so many Cornish spas and wellness centres, you'll find an impressive choice of tranquil settings where you can enjoy a spot of pampering and extreme self-care. Surrounded by Cornwall's magnificent scenic views and some of the most breathtaking coastlines the UK has to offer, you can languish in a hot tub, indulge in a massage, or dive into one of the latest cutting-edge therapies. You can do all this while ensconced in one of Cornwall's many spas, listening to the comforting sounds of rain outside. Rainy days in Cornwall will never be the same again.
Where to Stay in Cornwall
Discover our award-winning Tregoad Holiday Park, just a 6-minute drive from Looe and 18 minutes from Polperro, giving you easy access to these two unforgettable Cornish coastal towns.
You'll never run out of things to do when you stay in Cornwall! Enjoy an endless variety of fun days out in any kind of weather. Stay toasty warm in some of the most indulgent glamping and holiday home experiences ever, at our luxury holiday park. Have a look at some last-minute offers and book your Cornwall trip today!