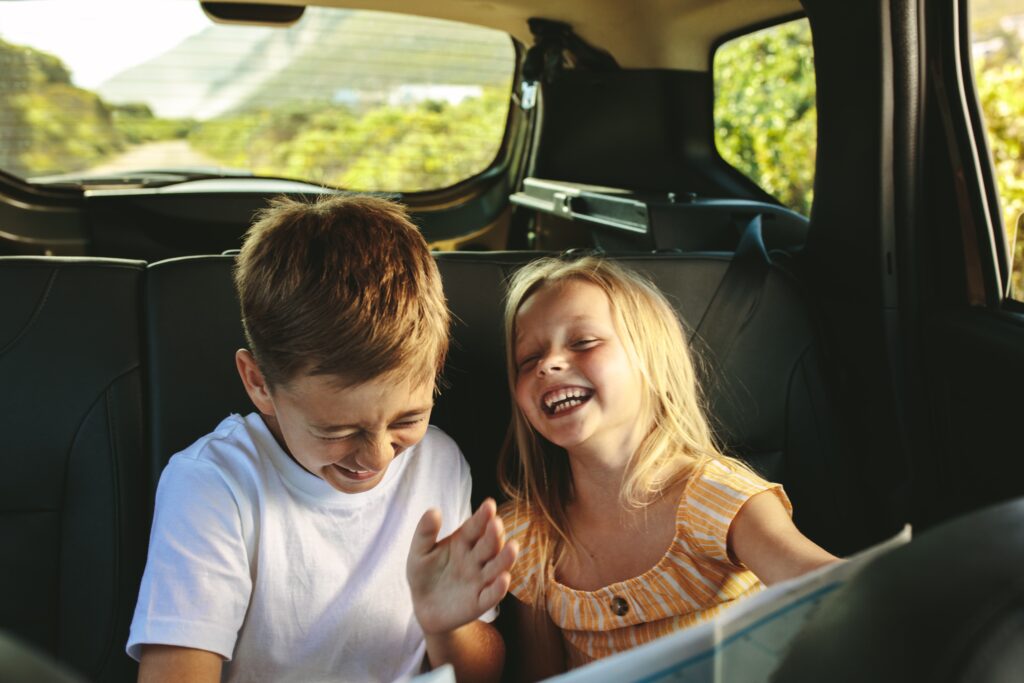 Boredom busting travel games for kids that don't require equipment
09 / February / 2023
If you're on your way to a UK holiday destination that you've never been to before it can be stressful navigating your way there. But it's even more so with the little ones in tow.
We all remember how impatient we used to get as children when we would travel by car or on long train journeys. That's why it's important to have a selection of fun travel games for kids in your arsenal to distract your younger passengers from asking the dreaded "are we there yet?" question.
With some of our guests living hours away from our Dorset and Cornwall holiday parks, we've put together a list of some fun travel games to play to prevent boredom from setting in enroute.
Top 8 travel games for kids
The Story Game: A game where one player starts a story and the others take turns adding to it one sentence at a time.
The 20 Questions Game: A game where one player thinks of a person, place, or thing, and the other players take turns asking closed questions to try to guess what it is.
The Memory Game: A game where one player names an object and the next player names another, plus the object/s that was mentioned previously. The other players take turns naming new objects along with the ones that were named already. The first player to forget an object on the list or to make a mistake is out of the game.
The Scavenger Hunt Game: This game requires a tiny bit of preparation. Before you set off, Create a list of things to look for (that you're likely to see on your way to your destination) and check them off when they're found. Don't forget to offer a prize to the person who finds all the items first!
The Drawing Game: A game where one player draws a shape or basic image, and the other players take turns adding to it to make it more interesting.
Blind drawing game: A game where players pick something to draw with their eyes closed and whoever draws the most convincing version gets a point/wins.
The Question Game: A game where players take turns asking each other questions with the goal being not to repeat a question or answer.
The Name Game: A fun travel game for kids where players take turns naming people, places or things that start with a specific letter. In another version of this, players name things that begin with the last letter of the previous thing that was named.
So now your mind can rest assured you'll be able to entertain the littluns with these fun travel games for kids, check out our Cornwall family holidays and secure your stay with a low £40 deposit today!